Have you ever received a low five from a stick bug? The children at Highlands Preschool have! Highland's Preschool in Piedmont was visited by Christine Wolf from Critter Quest. To help celebrate Halloween, Wolf introduced the children to an array of seemingly spooky, but actually amazing, nocturnal critters. Highland's students watched a chinchilla take a dust bath, observed a baby stick bug, got a low-five from a mature stickbug, touched a toad, and pet a rabbit. (Fun fact, rabbits are not nocturnal, but are technically crepuscular,  which means they are most active at dusk and dawn!)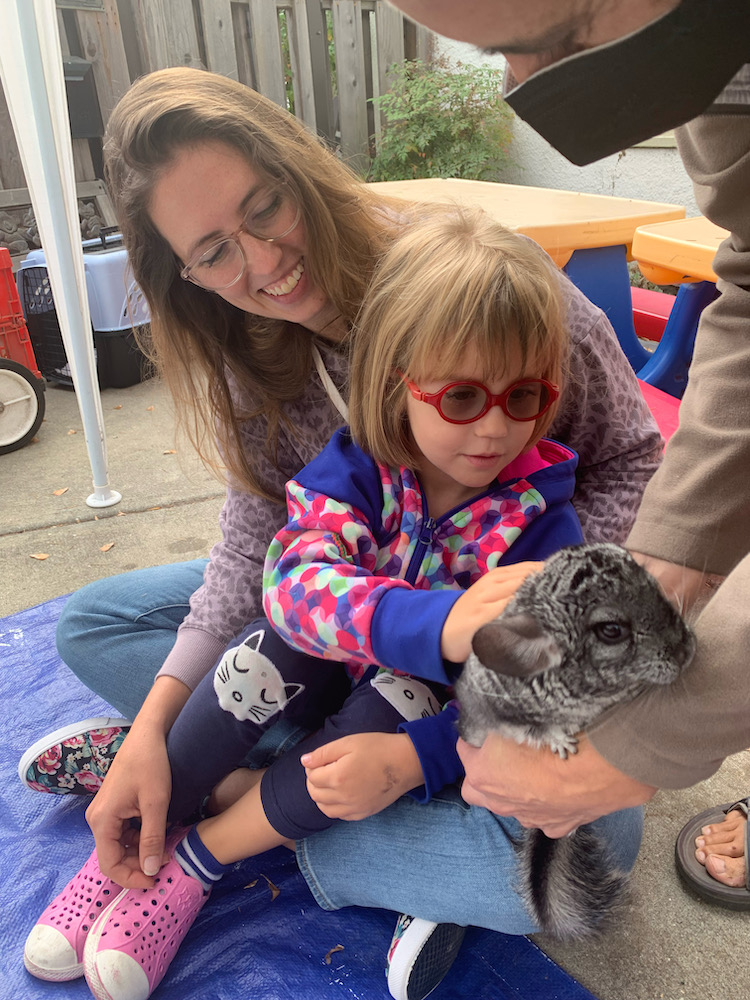 Highlands Preschool has partnered with Wolf for over 20 years because they believe in her mission to rescue animals, give them a second chance, and connect them with kids to inspire a love of nature. Hosting Critter Quest within the classroom is just one of many ways that Highlands Preschool enriches their play-based curriculum to foster the learning and development of their students.
For more info about Critter Quest, visit http://www.critter-quest.com/ and for more info about Highlands Preschool visit https://www.highlandspreschool.org/. Highlands Preschool has only a few admission openings available. Contact Deanna Johnson, Highlands Preschool Director, at director.highlandspreschool@gmail.com to schedule a tour.