Family: Tracy, Blake, Alyssa and Brent Wong
Pet: Moo
Age: 4
Breed: Sheepadoodle
Adoption story: Moo comes all the way from West Virginia.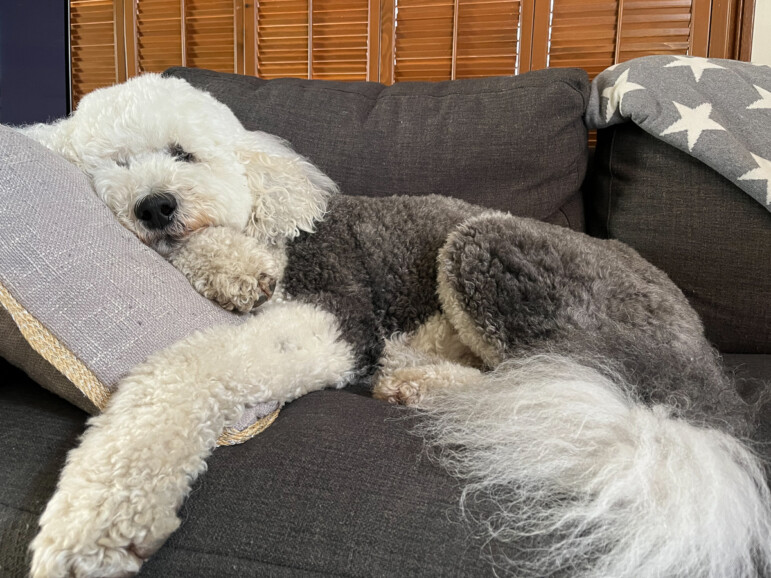 Likes: His best friend, Coco Blue, our cat. Loves cheese and running in the dog park daily.
Dislikes: Taking his flea and tick medicine monthly.
Interesting facts: Moo is a friendly, social guy. He misses our daughter Alyssa now that she has gone off to UC Berkeley for college.