With the dramatic fall-off of PCR testing and problems with the Alameda County COVID dashboard* it appears tracking COVID cases in our local schools may be the most reliable indicator of how COVID is spreading (or not) in our community. (Piedmont's case numbers have fluctuated as the county reconciles its data and some weeks does not post new case numbers.)
After the initial back-to-school surge in case counts in August, PUSD had settled into a September of low student and staff numbers, averaging around 4-5 cases among students and one or two among staff. But last week's numbers crept back up again, a reminder that COVID is not over.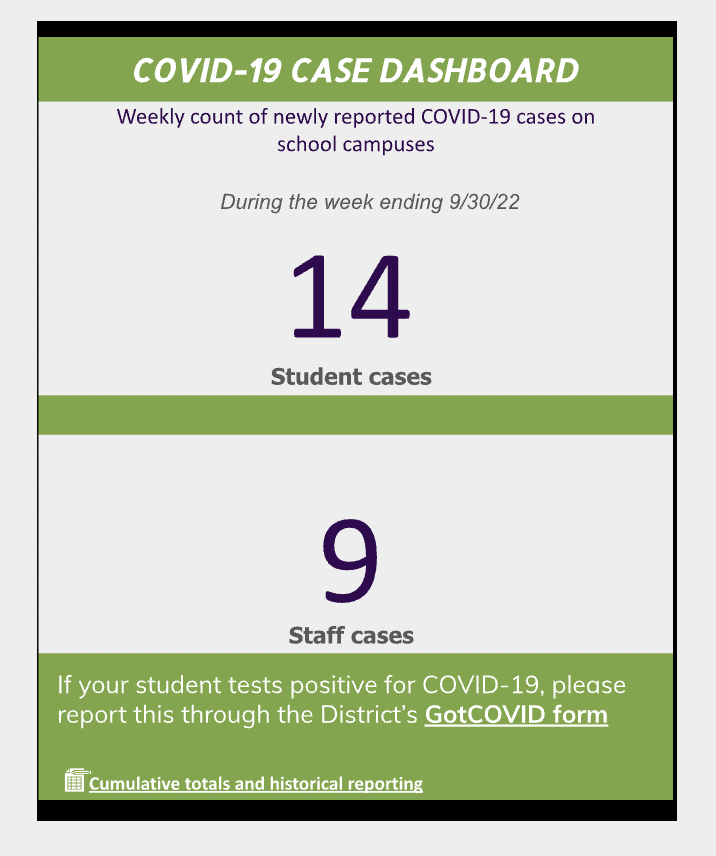 In the news this week: Health officials and scientists say a fall and winter season marked by more cases of flu and COVID-19 is likely.
In the scientific journal Nature, published Oct. 3, scientists say:
Evidence is building that the northern hemisphere is on course for a surge of COVID-19 cases this autumn and winter. New immune-evading strains of the SARS-CoV-2 Omicron variant, behaviour changes, and waning immunity mean that many countries could soon see large numbers of COVID infections — and potentially hospitalizations — say scientists.
And because Australia just experienced its worst flu season in five years, experts say it's wise to prepare here:
While there's no way to predict if the U.S. will be as hard-hit, "last year we were going into flu season not knowing if flu was around or not. This year we know flu is back," said influenza specialist Richard Webby of St. Jude Children's Research Hospital in Memphis.
Updated COVID boosters and flu shots are available throughout the Bay Area now. Find an appointment near you HERE.