We've stopped reporting Alameda County COVID-19 case data for now but will continue to highlight the PUSD COVID tracker for the foreseeable future as it can still tell us a little something about the amount of virus circulating in the community. (From the San Francisco Chronicle: "The reported cases really no longer reflect the actual level of SARS-CoV-2 virus that's circulating in our community — rather cases reflect the level of testing," Dr. Sara Cody, health officer for Santa Clara County, told the Board of Supervisors on Tuesday, pointing to a large disparity between the number of reported cases and the concentration of virus detected through wastewater surveillance.")
The student and staff case numbers last week have remained fairly consistent over the last two weeks: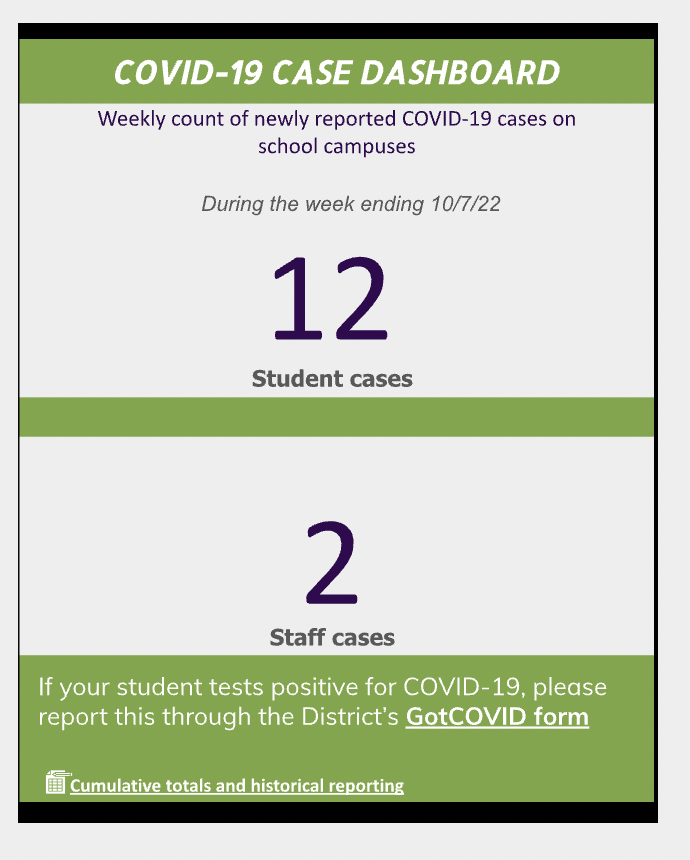 Health experts are warning that a combination of flu, other respiratory illnesses, and COVID could lead to a challenging fall and winter.
See where to get your flu shot or the new bivalent COVID booster HERE.