On Tuesday, Sept. 20, the Giving Campaign team hosted a party at the Piedmont Community Hall to welcome families new to the Piedmont Unified School District (PUSD). District Interim Superintendent Donald Evans, Piedmont Board of Education president Cory Smegal, Piedmont Education Foundation director Heather Frank, and Giving Campaign volunteers all warmly welcomed the new families to town.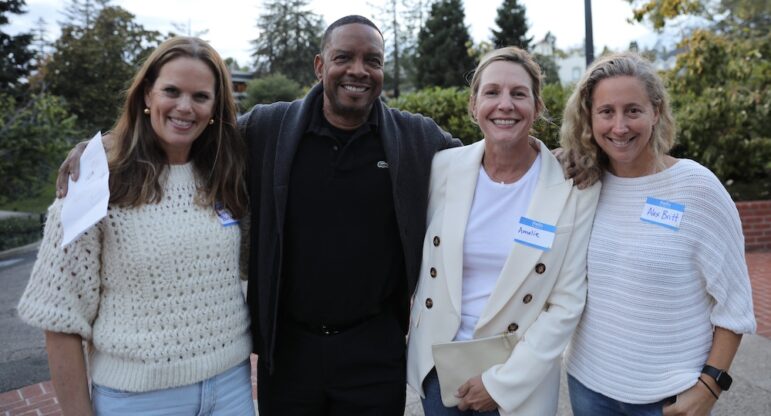 Several generous donors made the evening possible. Mulberry's Market supplied beverages, and David Schaeffer and Dana Murray donated wine. Oakland's Boxcar Flower Farm donated flowers, and Olive & Grace Stems arranged the gorgeous blooms.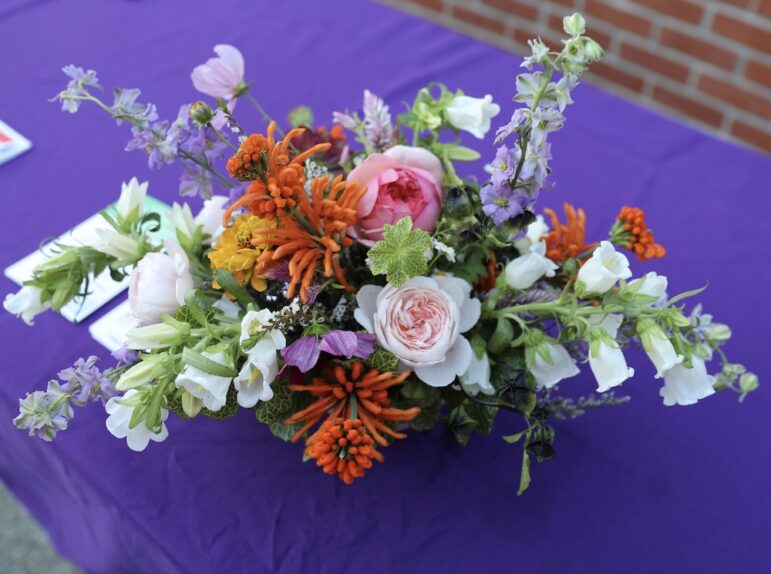 Ali Stein, whose family became Piedmont residents in 2021, spoke to the crowd about her experience moving to town. "Piedmont is one of those unique places where we can trust the community to have each other's backs," she said. "Our child can safely walk to the park and have a great time. We've met some of our closest family friends that way."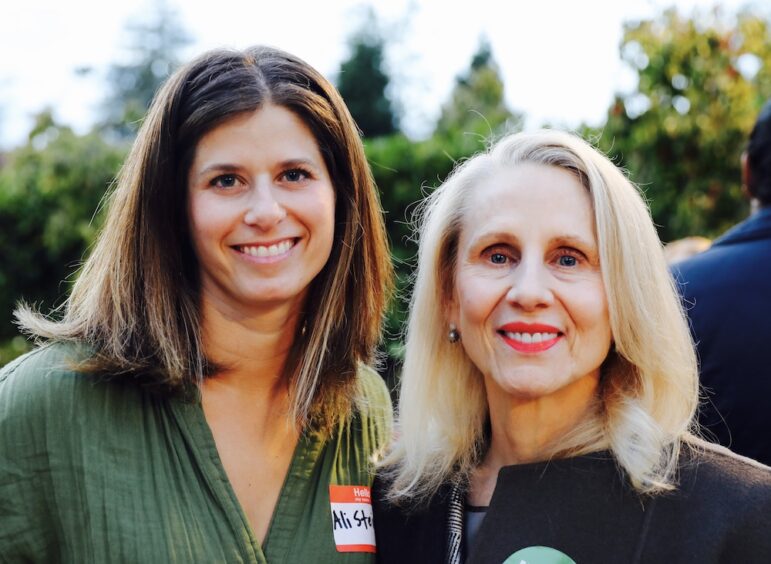 Piedmont Education Foundation director Heather Frank took a moment at the event to discuss the role of the Piedmont community in filling "the gap" – the difference between the amount of money PUSD receives from government and local sources and what Piedmont's top-ranked schools must spend to maintain the district's academic excellence.
"California only funds the absolute basics for public education," she shared. "For communities like Piedmont, that want to keep class sizes small and offer things like music, art, and libraries, the community needs to help fill that gap." Frank explained that for each student, PUSD will incur $1,980 in unfunded educational costs next year, a shortfall the Giving Campaign aims to help fill.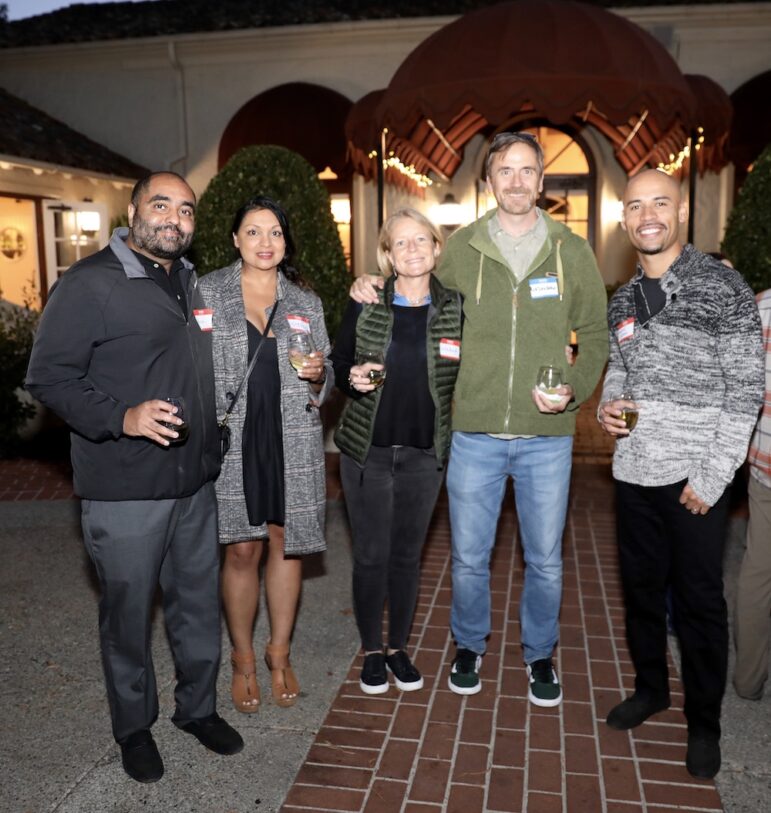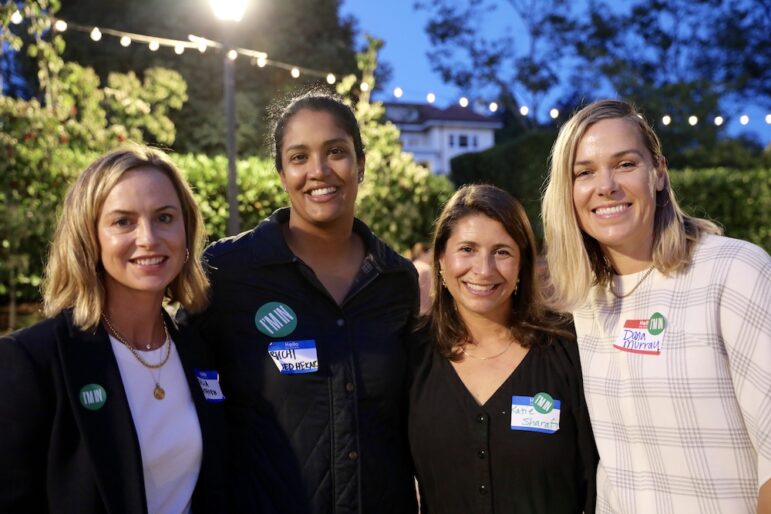 The gap is a result of both state policy and economic forces. California has one of the lowest per-child school funding rates in the United States and one of the highest overall living costs. California's public schools also rank among the lowest in the country in reading and math scores, safety, and college readiness.
Because Piedmont is so deeply committed to supporting its students and schools, PUSD has managed to buck those state trends, ranking among the top school districts in the country. Support from the Piedmont community via the Giving Campaign and other fundraisers has helped build a school system that consistently delivers small class sizes, high reading and math scores, and strong college preparedness.
"Before we moved here, we had always heard that Piedmont schools offered a great education," says Stein. "And our teachers are wonderful. Any time I email them, they're so responsive. They really care on a personal level and have so much patience with the children."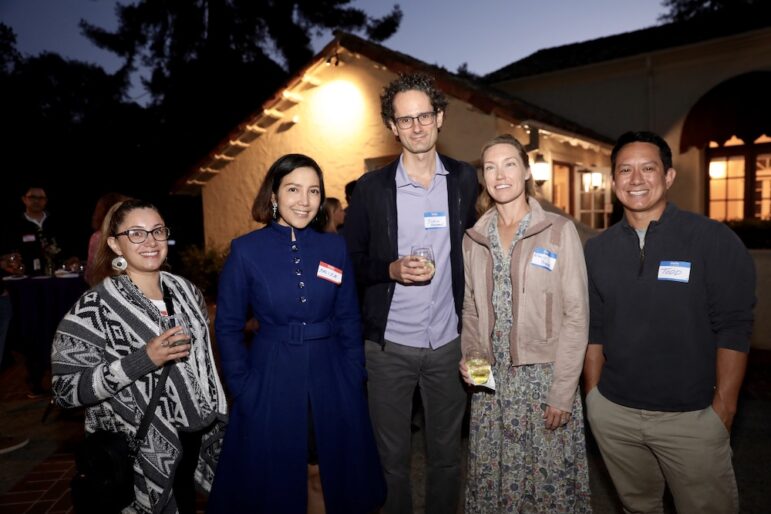 The Giving Campaign is gathering strong momentum, raising $800,000 so far towards the campaign's $3.5 million goal. The campaign's bright green "I'm in" stickers are showing up around town on backpacks and coffee cups, prompting conversation everywhere. "I was wearing one, and someone asked about what it meant," says campaign co-chair Katie Sharafi. "It's creating opportunities for conversations about the Giving Campaign."
And Piedmont's support for the PUSD continues to "wow" new families. "What has impressed me most about Piedmont is how involved the community is in the schools," says Stein. "Everyone wants to be part of an engaged community."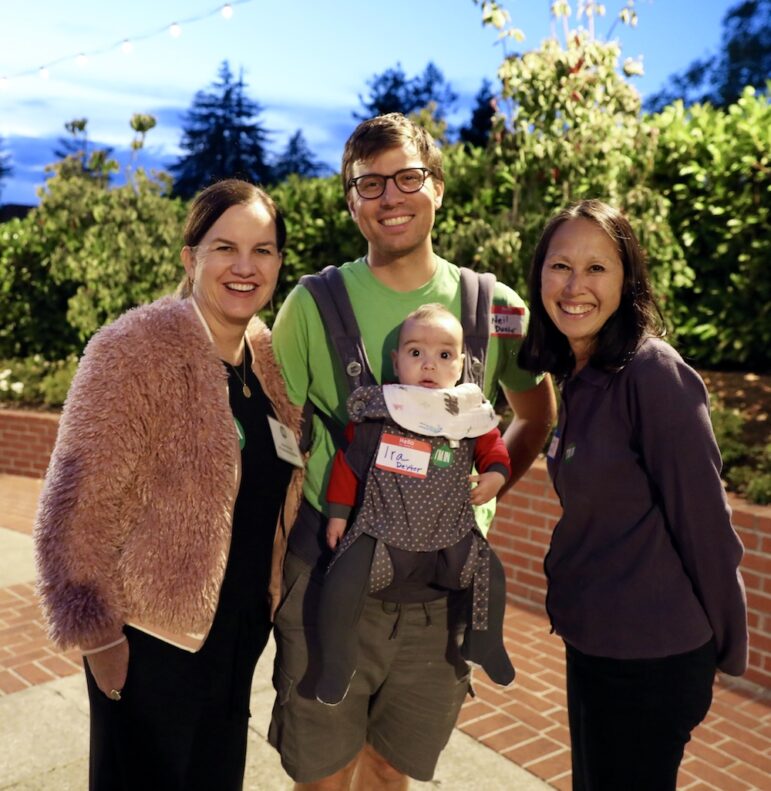 To learn more about the Piedmont Education Foundation's Giving Campaign or to donate, please visit www.piedmontedfoundation.org.