A majority of Supreme Court members on Monday signaled that they may rule that race-conscious policies are unlawful, a decision that would jeopardize affirmative action at universities across the country.
The court on Monday heard oral arguments in two cases against Harvard University and the University of North Carolina at Chapel Hill, which both consider race in admissions. The six conservative justices on the nine-member court appeared skeptical of affirmative action as they questioned whether there would otherwise ever be an "endpoint" for existing race-conscious admissions policies.
If the court were to rule against affirmative action, it would overturn decades of precedent, likely resulting in the decreased representation of Black and Latino students at top universities across the United States, advocates of the practice have told the court.
In California, public universities are already barred from considering an applicant's race in admissions, thanks to a ballot proposition that voters approved in 1996.
University of California officials have said that without affirmative action, its system of nine campuses have failed to enroll a racially diverse student body that is representative of California's population. UC has said that its most selective campuses, namely UCLA and Berkeley, have lagged the most.
Private universities in California are still allowed to consider race in admissions, but that could change depending on the court's ruling.
As one of nine states that ban affirmative action in university admissions, California found itself invoked Monday by both sides of the affirmative action argument. The court's liberal justices and lawyers arguing in favor of affirmative action pointed out that the university has struggled to enroll a sufficiently diverse student population.
"University of California, in particular, points to Berkeley and UCLA as places where there have been these dramatic declines in diversity, racial diversity on campus," Elizabeth Prelogar, the U.S. solicitor general, said while arguing in defense of affirmative action.
Cameron Norris, the lawyer for the plaintiffs suing Harvard and UNC, argued that Berkeley's student body is sufficiently diverse, pointing to its fall 2021 freshman class that was 19% white, 18.8% Latino, 40.7% Asian and 3.7% Black.
Statewide, high school seniors in 2021 were 23% white, 54% Latino, 9.7% Asian and 5.4% Black.
The court is likely to make a ruling on the two cases it heard Monday sometime in 2023.
At risk of being overturned is the court's ruling in Grutter v. Bollinger, a 2003 case in which the court determined that colleges are allowed to use race in admissions. In the court's opinion for that case, Justice Sandra Day O'Connor wrote that the court "expects that 25 years from now, the use of racial preferences will no longer be necessary."
On Monday, the court's conservative justices seized on that language and questioned lawyers for Harvard and UNC about how they would achieve an "endpoint" to their affirmative action policies, casting doubt on whether doing so would be possible.
"I don't see how you can say that the program will ever end," Chief Justice John Roberts said.
"Your position is that race matters because it's necessary for diversity, which is necessary for the sort of education you want. It's not going to stop mattering at some particular point. You're always going to have to look at race because you say race matters to give us the necessary diversity."
The case against Harvard accuses the university of discriminating against Asian American students when it gives applicants personal ratings based on character traits including courage, kindness, empathy and integrity. The lawsuit alleges that Asian American applicants get lower personal scores than students from other racial groups.
"What accounts for that? It has to be one of two things," said Justice Samuel Alito, one of the court's conservatives. "It has to be that they really do lack integrity, courage, kindness and empathy to the same degree as students of other races, or there has to be something wrong with this personal score."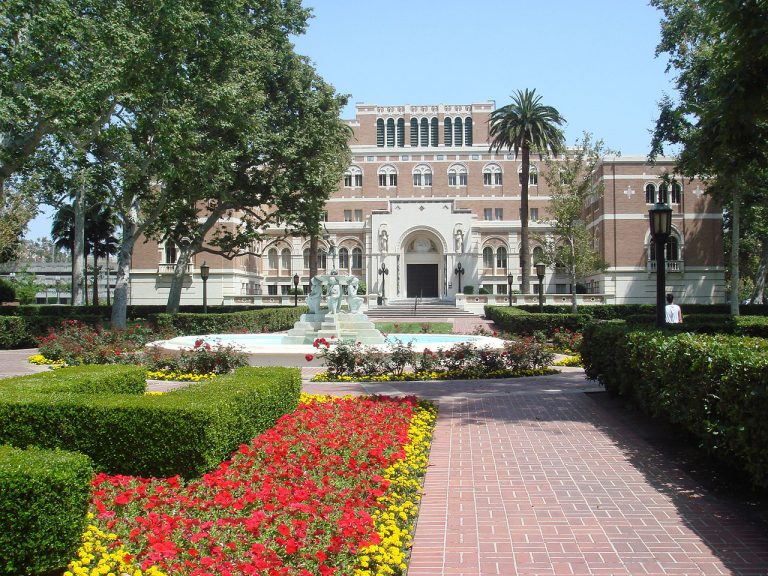 Harvard has said the plaintiffs' analysis misrepresents its personal ratings and maintains that its admissions policies don't discriminate against Asian American students.
Harvard has also faced scrutiny for its admissions preferences for certain students, specifically the children of alumni, the children of staff, the children of faculty and athletes. Norris said during Monday's arguments that Harvard "refuses to eliminate its legacy preferences," even though doing so would "make Harvard far less white, wealthy and privileged." Seth Waxman, a lawyer arguing on behalf of Harvard, contested that. He said that eliminating race considerations from admissions would reduce Harvard's Black student population from 14% to 6% and that if the university also stopped considering legacies, it would drop further to 5%.
Alito also argued that college admissions are a zero-sum game and that by giving advantages to Black and Latino students, universities that use affirmative action are disadvantaging students who are not underrepresented minorities.
"Those who don't get the plus factor have what is essentially a negative factor," Alito said.
David Hinojosa, a lawyer arguing on behalf of UNC students and alumni of color, disputed that notion, pointing out that UNC considers the "whole applicant" in its admissions decisions.
The court's three liberal justices — Ketanji Brown Jackson, Elena Kagan and Sonia Sotomayor — defended affirmative action during the arguments.
Jackson said she's concerned that if the court rules affirmative action unlawful, it would allow some applicants to say whatever they want about their identity while applying to college, but disallow other applicants from doing so.
"We're entertaining a rule in which some people can say the things they want about who they are and have that value in the system, but other people are not going to be able to because they won't be able to reveal that they are Latino or African American or whatever," Jackson said.
"And I'm worried that that creates an inequity in the system with respect to being able to express your identity and, importantly, have it valued by the university when it is considering the goal of bringing in different people."
UC's experience without affirmative action may provide an indication of what's to come for Harvard, UNC and other universities if the court rules against affirmative action.
Norris argued Monday that UC "is the most racially diverse elite institution in the world."
However, the racial diversity across UC's nine campuses does not match the demographics of California, something that UC acknowledged in an amicus brief filed this summer to the court.
California's K-12 students, for example, are majority Latino, but Latino students make up just 25% of UC's undergraduates.
Since being barred in 1996 from being able to consider race in admissions, UC has implemented several race-neutral policies with the goal of increasing diversity. Those policies have included more admissions guarantees and outreach programs targeted at low-income students.
UC in 2001 also introduced holistic review in admissions. The university went from primarily making admissions decisions based on grades and standardized test scores to instead using 14 different factors. The system now uses 13 with the recent elimination of standardized tests. Those factors include the location of a student's high school and a student's community service or extracurricular activities.
On Monday, a lawyer representing the plaintiffs suing Harvard and UNC noted that holistic review "takes place today at colleges that do not use race as a factor in admissions" and suggested that those colleges are diverse.
But UC said in its amicus brief that its policies, including holistic review, have failed to achieve adequate racial diversity.
"The shortfall is especially apparent at UC's most selective campuses, where African American, Native American, and Latinx students are underrepresented and widely report struggling with feelings of racial isolation," UC wrote while advocating for the Supreme Court to uphold affirmative action.
Kagan suggested Monday that ruling against affirmative action would result in a "precipitous decline in minority admissions" and could have ramifications far beyond that. She argued that universities are "pipelines to leadership in our society," including in the military, business and law.
"Now, if universities are not racially diverse and your rule suggests that it doesn't matter, well, then all of those institutions are not going to be racially diverse either," Kagan said.