The Piedmont High School girls volleyball team finished its 2022 season with a straight-set win at San Leandro on October 19. The scores were 25-11, 27-25, 25-23. That victory came two days after a heartbreaking loss in five sets at Alameda.
Piedmont finished the year with a record of 9-16, a seven-win improvement over the 2021 season.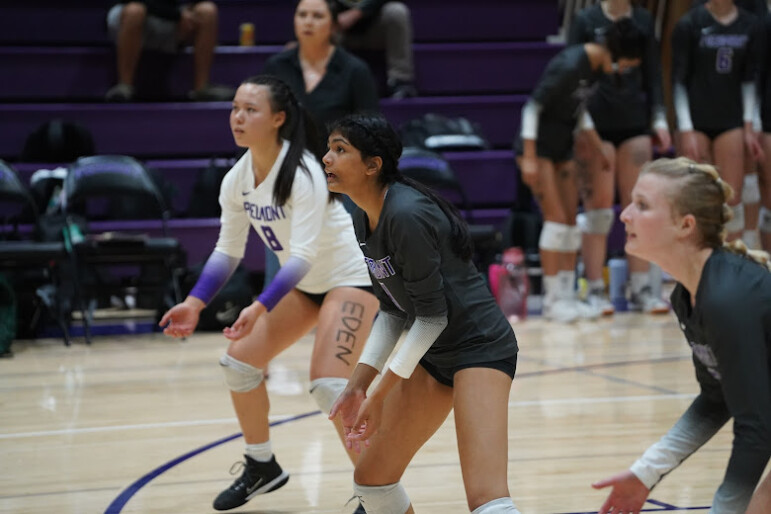 "I really enjoyed this season," Highlanders' first year varsity coach Mariah Cardenas said. "I feel I had big shoes to fill from (former coach) Leslie (Blakely). I had big visions of what the season could be like. I feel we could have won a few more matches. But we stayed strong throughout. There was a learning curve and growing pains. The girls worked hard. It was a great season."
Cardenas was an assistant to Blakely last year, and in the spring took over as head coach of the boys team.
Cardenas said the girls' team showed a lot of improvement this season.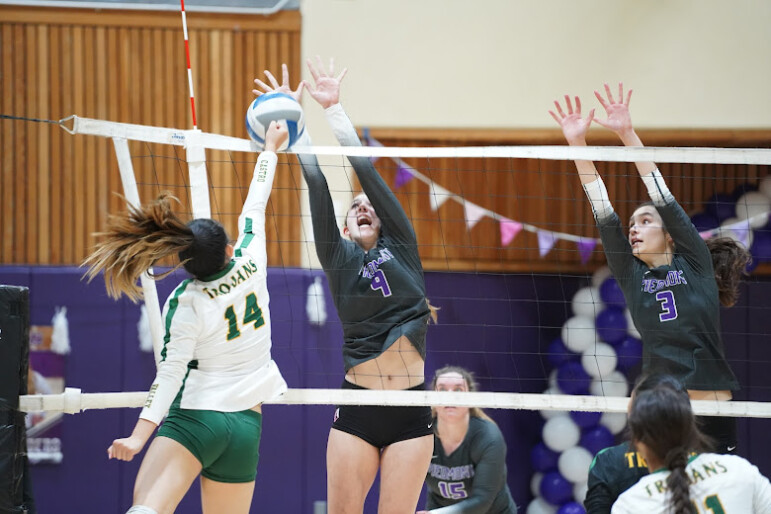 "They weren't physically strong, they didn't show a sense of urgency," she said. "But there was a tremendous growth in their ability to communicate with each other."
Cardenas said she was glad she kept 14 players on the varsity roster, something she said she wouldn't normally do. Five of those players are seniors. She said middle blocker Bree DeYoung made a lot of progress.
"She was our main middle," Cardenas said. "Her confidence just grew through the season. She was just naturally calling to swing on her own at the end of the season."
"I'm going to miss all of them. We had everything that we would need, we had a setter, we had a Libero, we had a right side, we had an outside. Every single one of the girls brought a position. It's going to be really interesting to see how we replace those girls."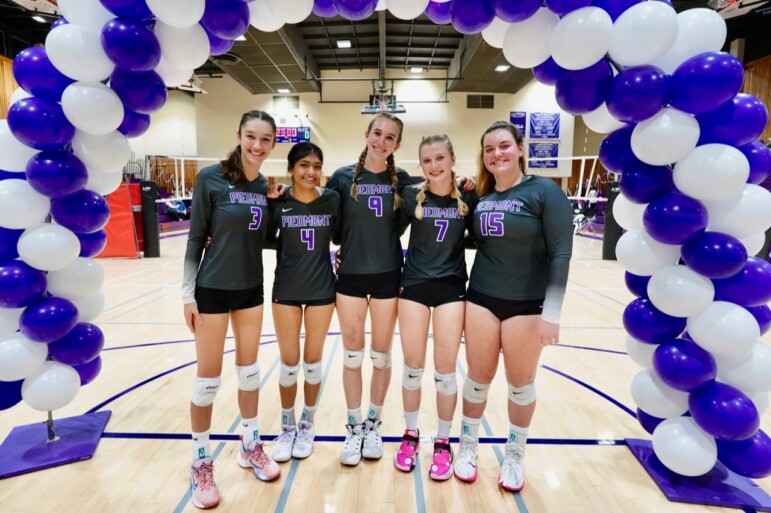 The other seniors are outside hitter Shelby Cavenaugh, right side hitter Tara Kothari, Libero Eden Lorin, and setter Lila Town.
A solid core will return next year, led by junior Sadie Town and sophomore Klara Zietlow. Town just received second-team all-West Alameda County Conference-Foothill Division honors.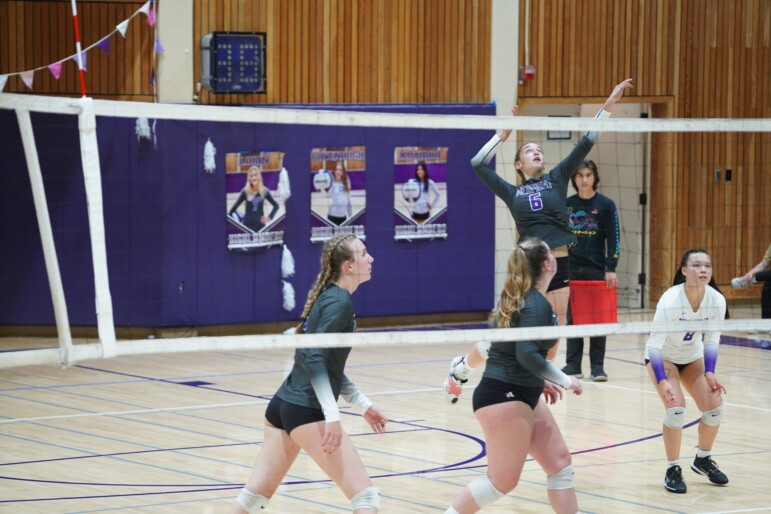 "I envision her just doing it all," Cardenas said. "She did that this year. She's playing club this year for Red Rock over in Redwood City. She's going to get so much better. It makes me really excited about how good she'll be."
Photos by Rob Peterson