The Highlanders defeated visiting Bishop O'Dowd on Oct. 11, 4-3, to take control of the West Alameda County Conference standings.
Piedmont coach Jim Landes said the team cannot rest on its laurels.
"We will be playing all the Foothill teams: BOD, Berkeley, CV (Castro Valley) and Alameda again," he said "They were all close matches so we need to keep getting better – and we can!"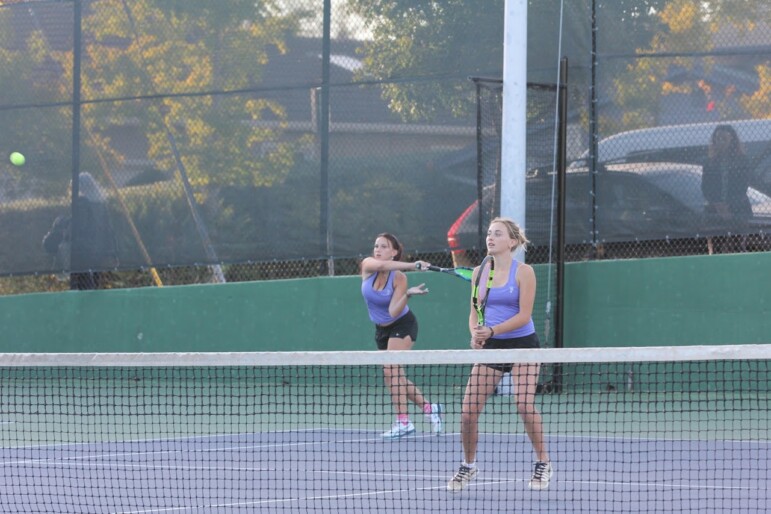 Piedmont's Tanya Kononova beat Leyla Akcaoglu at No. 1 for the Highlanders' only win in singles, 6-2, 6-0. But Piedmont swept the doubles to take the match.
Mara LaForte and Michaela Bini won at No. 1 doubles over Ava Taner and Silvia Buziak, 7-5, 6-2. Emma Eisemon and Cecilia DeFazio took No. 2 over Ashley Carroll and Diya Shah, 6-3, 4-6, 6-3. Kate Jumper and Arianna Kortum beat Zoe Leonardo and Fiona Ford at No. 3, 6-2, 6-2.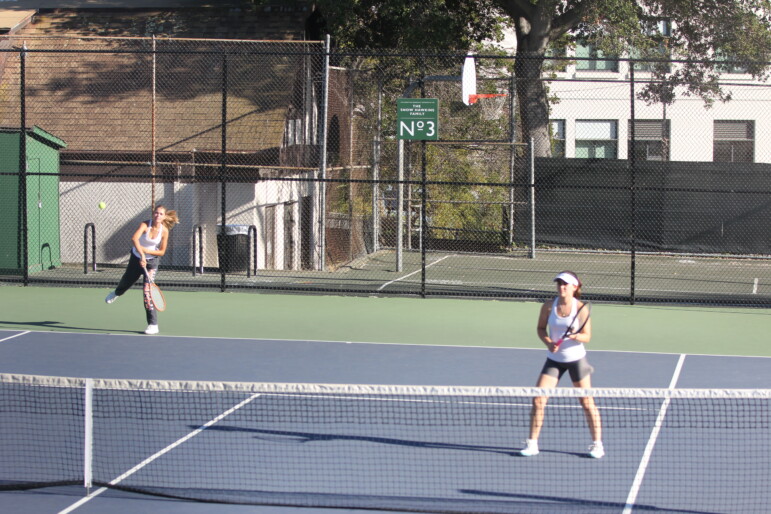 Bishop O'Dowd's Ceci Weible beat Anne Jumper at No. 2 singles, 6-1, 6-1. Lara Lancaster won at No. 3 for the Dragons, defeating Carolina Romanczuk, 6-2, 7-5. Ellie Wong beat Anika Gilliland at No. 4, 7-5, 7-5.
On Oct. 6, Piedmont beat Berkeley 4-3 at the Berkeley Tennis Club. Again, it was a sweep of the doubles plus a win by Kononova that won the day.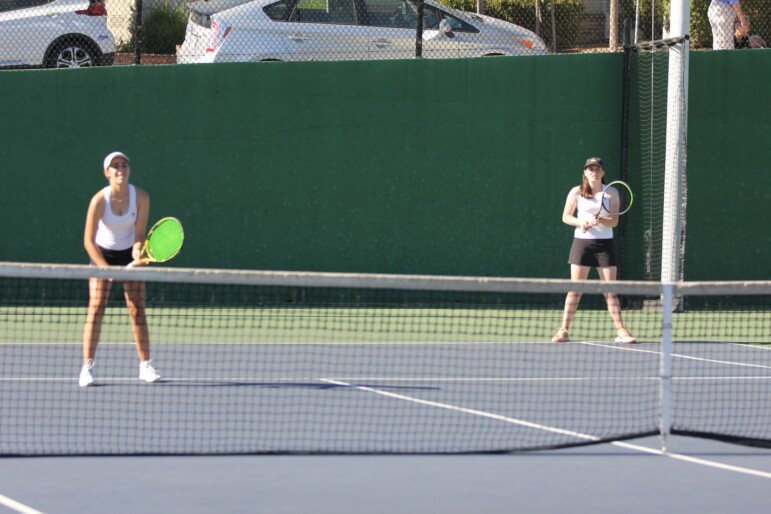 Kononova beat Ariana Alharazg at No. 1 singles, 6-0, 6-2. LaForte and Bini beat Rowna Kenneth and Malika Treyna at No. 1 doubles, 6-2, 2-6, 6-0 in the deciding final match Kate Jumper and DeFazio teamed to beat Giaia Giliberti and Naia Valenzuela-Aperibay at No. 2, 7-6 (1), 6-0. Kortum and Sophia Kalamas downed Talia Antell-Proulx and Ava Kurapka in the No. 3 match, 6-3, 6-2.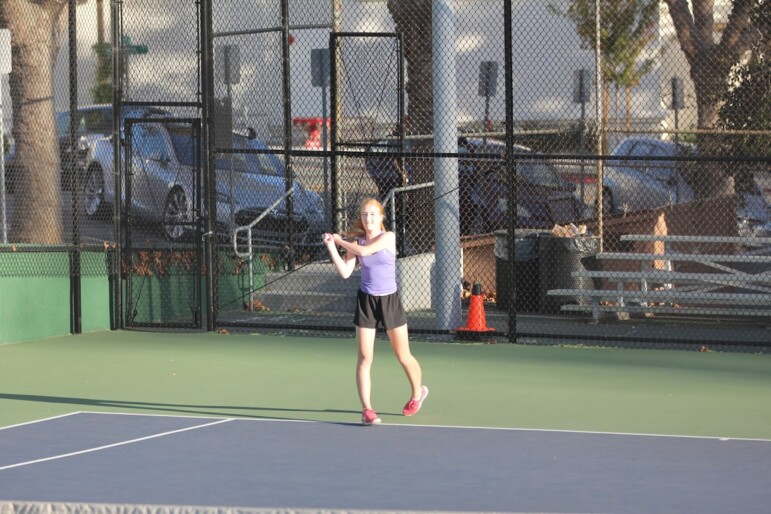 Berkeley's Sam Lopatin beat Anne Jumper at No. 2 singles, 4-6, 6-4, 6-3. Elliot Schrag defeated Romanczuk at No. 3, 6-1, 2-6, 6-3. Lydia Schrag beat Gilliland in the No. 4 match, 6-7 (5), 6-3, 6-2.