Piedmont High School's cross country team hosted the second Be the G.O.A.T. meet in Pinole on October 1. The Highlanders finished second behind Berkeley in both the boys and girls races. A pair of Oakland Tech runners took the individual titles.
Junior Miles Jones won the boys race in 15 minutes, 40.3 seconds on the three-mile course at the Pinole Multi-Use trail. Freshman Chloe Leduc won the girls race in an impressive 18:48.9, well in front of Piedmont freshman Skylar Best, who finished second in 19:33.4. Junior Jamie Schwartz finished fourth for the Highlanders in 20:14.9.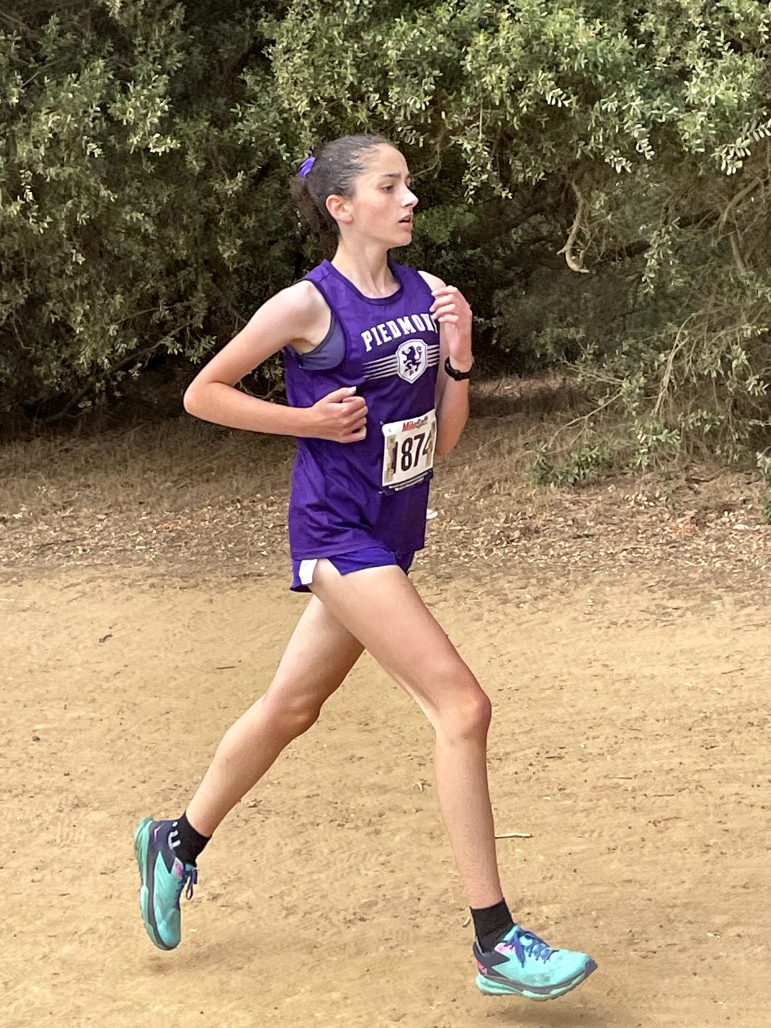 Senior Sonia Delangle led Berkeley with a third-place finish in 19:54.9. The Yellowjackets won the team title due to a cluster of runners who finished seventh-12th.
A pair of Piedmont freshmen ran 14-15. Cora Chun finished 14th in 21:40.4, with Elia Kwong next in 21:57.2. Quincy Antaya, another freshman, was the Highlanders' final scorer in 19th in 22:28.5.
Berkeley ended up with 29 points to Piedmont's 43.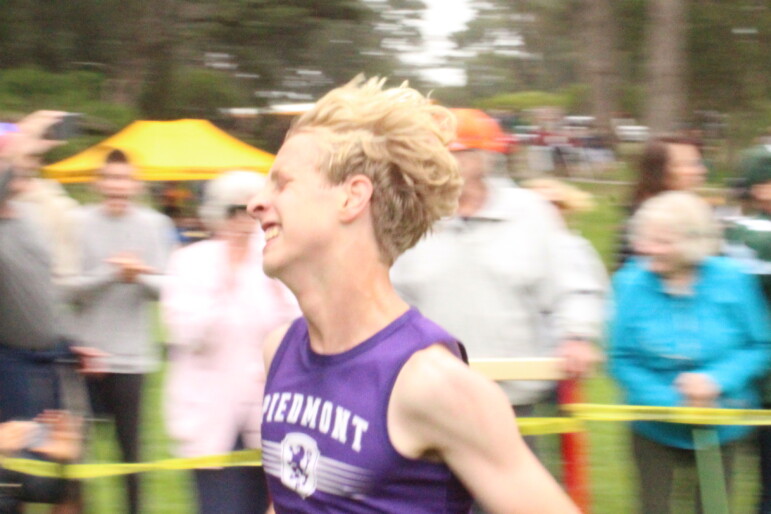 In the boys race, the Yellowjackets had 36 points to the Highlanders' 47. Piedmont ran 3-4-5, with junior Xander Schulte-Sasse (15:50.3), junior Julien Lee (16:15.6), and senior Parker Long (16:21.9) in a cluster.
Sophomore Evan Byun finished 15th in 17:24.7 for the Highlanders. Junior Miles Antaya was the fifth scorer for Piedmont, coming in 25th in 18:20.3.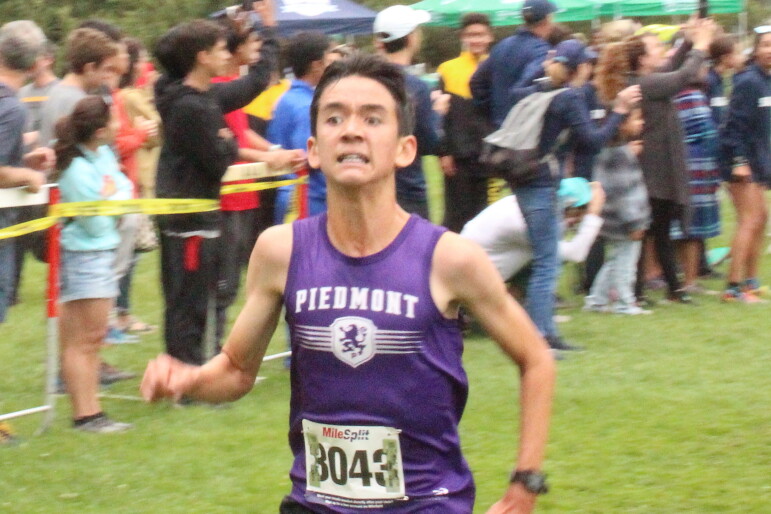 Berkeley's Olaf Dietz, a junior, was second in 15:43.3.
Piedmont's next meet is scheduled for October 12 at Point Pinole Park. It is part of the West Alameda County Conference round-robin schedule.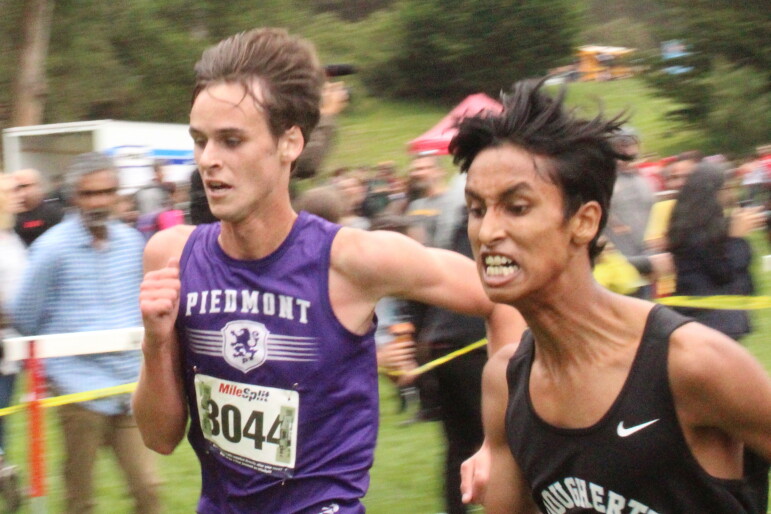 At the last WACC meet, Schulte-Sasse ran the three-mile course at Hayward High (site of the league and North Coast Section championships) in 15:27.57. That was second to Bishop O'Dowd's 15:25.21. Dietz was next in 15:27.78 in a battle of some of the top runners in the WACC.
Long finished fourth in 15:52.04.