Piedmont resident Dahlia Saffouri, a sophomore at Piedmont High School, is excited to perform as a Big Kid and Mrs. Wormwood (understudy) in Youth Musical Theater Company's upcoming production of Matilda the Musical, opening on November 4. She has previously appeared as Dragon (and in ensemble) in YMTC's Shrek, the Musical, and in A Christmas Story (Berkeley Playhouse), Seussical (Piedmont Middle School), and Junie B. Jones (BACT Advanced Performers).
Roald Dahl's beloved story of an extraordinary little girl is brought to dazzling, high-energy, and hilarious life in Matilda the Musical. Overlooked and unloved by her parents and bullied at school by the cruel Headmistress Trunchbull, 6-year-old genius Matilda finds solace in stories – in the pages of the books she devours and the tales that come tumbling out of her mind. With the help of a vivid imagination, her kind teacher Miss Honey, and an army of rebellious schoolchildren, Matilda decides to change her own story and rewrite her destiny. Matilda the Musical pays perfect tribute to the absurd humor and profound heart of Roald Dahl's original story.
The book was written by internationally acclaimed playwright Dennis Kelly, and the music and lyrics by Tim Minchin (Groundhog Day the Musical). Matilda premiered in the UK in 2011 and on Broadway in 2013, winning five Tony Awards, as well as more than 50 international awards, including the Olivier for Best New Musical.
The show features a cast of 26 student performers and 5 student creative apprentices (ages 12–18) from cities all over the Bay Area. They are led by a team of professional directors, designers, and musicians, including Directors Jennifer Boesing and Celeste Kamiya, Music Directors Diana Lee and Eric Walton, and Choreographer Nicole Helfer.
The production features an 11-piece orchestra playing the original orchestrations.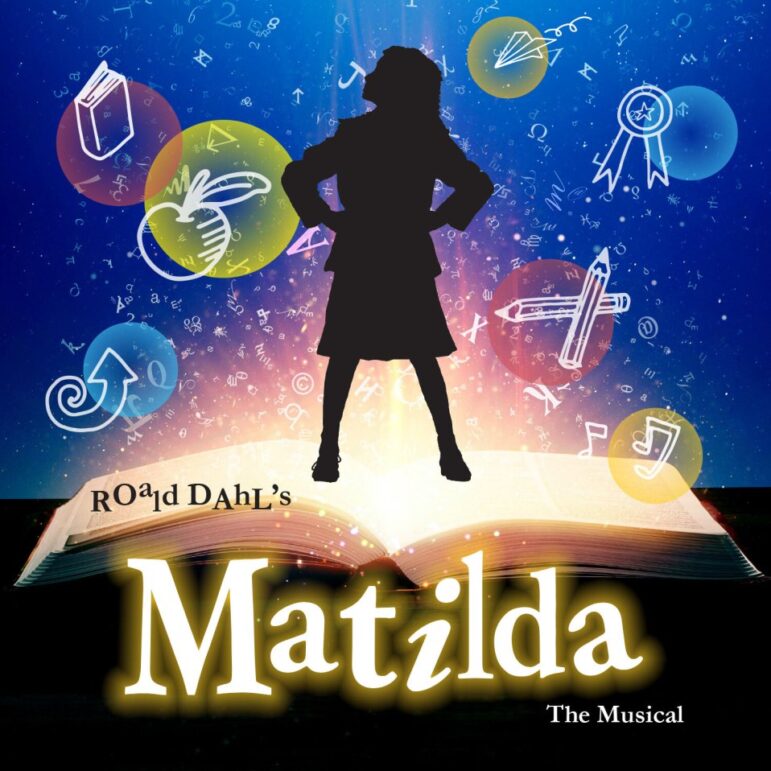 Matilda opens Friday, Nov. 4. Performances run for two weekends at the Malonga Casquelourd Center for the Arts, 1428 Alice Street, Oakland.
The run consists of four 7:30 p.m. performances (11/4, 11/5, 11/11, and 11/12) and two 2:00 p.m. matinees (11/6 and 11/13).
Purchase tickets HERE