A first-hand account about being migrant workers assigned to clip pot leaves in the Emerald Triangle, along with a feature about a grandfather superhero helping his former kid actor grandson get his groove back, are two features worth checking out during the 14th San Francisco Latino Film Festival.
Pass the Remote sifts through the fest's robust slate and also dives back in for the final wave of the 45th Mill Valley Film Festival and the Green Film Festival of San Francisco this weekend. We'll also give you the juicy details about the star-studded 25th anniversary screening of Berkeley filmmaker Finn Taylor's "Dream With the Fishes" in San Rafael.
It's official. October has now sealed its reputation for being one of the busiest months on the Bay Area film festival circuit. The Latino film fest is the most appropriately timed event – coinciding with National Hispanic Heritage Month, ending this Saturday. The fully stocked program of in-person screenings and virtual ones was launched last week and continues through Oct. 22.
The opening night documentary "Jose Feliciano: Behind This Guitar" from Frank Licari and Helen Murphy kicked off the in-person portion of the fest. If you missed it, don't fret. You can still stream this well-reviewed recap of Felicano's childhood in Puerto Rico and the singer/songwriter and guitarist's multiple Grammy-winning skyrocketing career via the fest's streaming platform.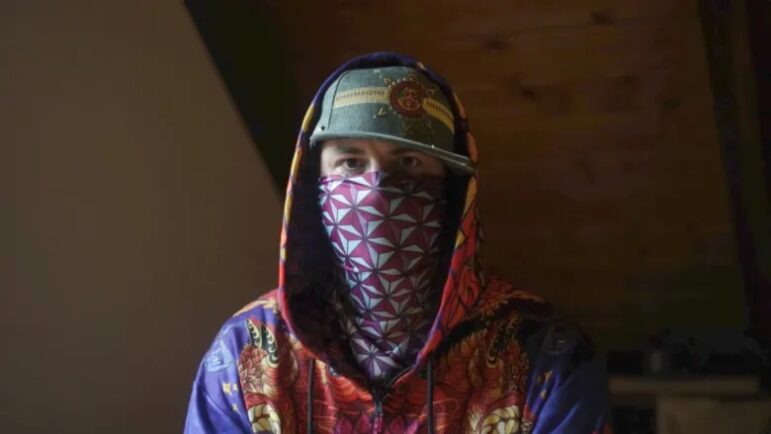 Another documentary that caught our attention is David Kohan and Gustavo Anselmi's "Trimmigrants." This immersive plunge following their three-year stint as cannabis trimmers, most of whom are migrant workers from various countries, finds the then-unemployed Argentinian directors booking it to the Northern California's Emerald Triangle region (comprised of swaths of Mendocino, Humboldt and Trinity counties) when hearing an enticing claim that they could make up to $10,000 monthly clipping pot leaves. What they discover once they arrive is far different than what they heard and envisioned. Available to stream now.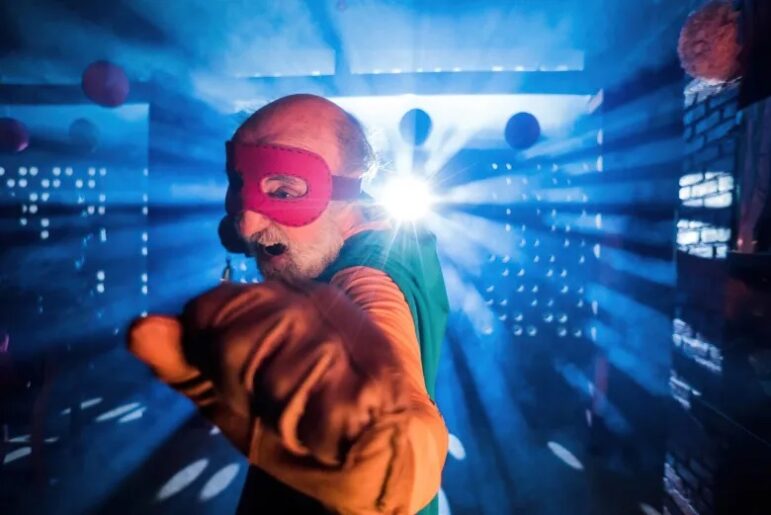 For a trea in front of the TV or laptop, watch Brazilian director Filipe Gontijo's "Capitao Astucia" ("Captain Wits"). It does sound irresistible, and involves a grandfather trying to get his depressed grandson who is a former kid star to enjoy life again by becoming his superhero wingman. It's available to stream now.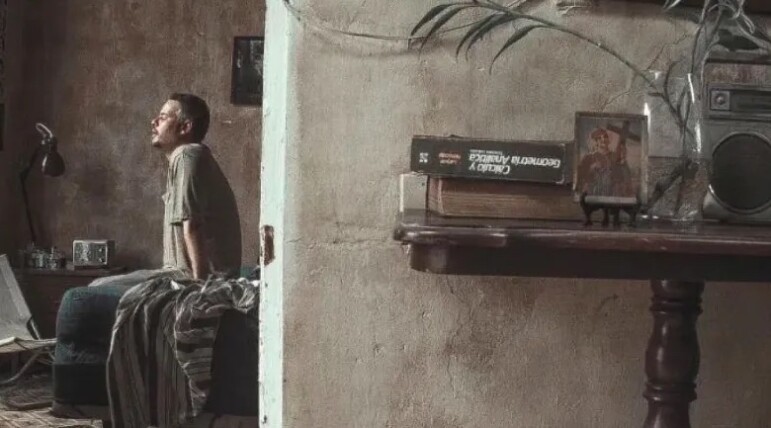 If you're looking for something intense, head over Monday to the Roxie for the thriller "Más que el Agua" ("Heavier Than Water"). The award-winning film (director Amauris Perez took home the best first-time filmmaker award at the Montreal Independent Film Festival this year) is also tied to the cannabis industry. It tells the tortured story of brothers Nicolas and Carlitos, both living in La Rioja, Spain. The older brother makes a tough decision to try to save his sibling from entering the life he's now leading. It is also available to stream.
For a complete schedule and to order in-person tickets and/or stream films, visit https://www.cinemassf.org/2022/09/13313/.
---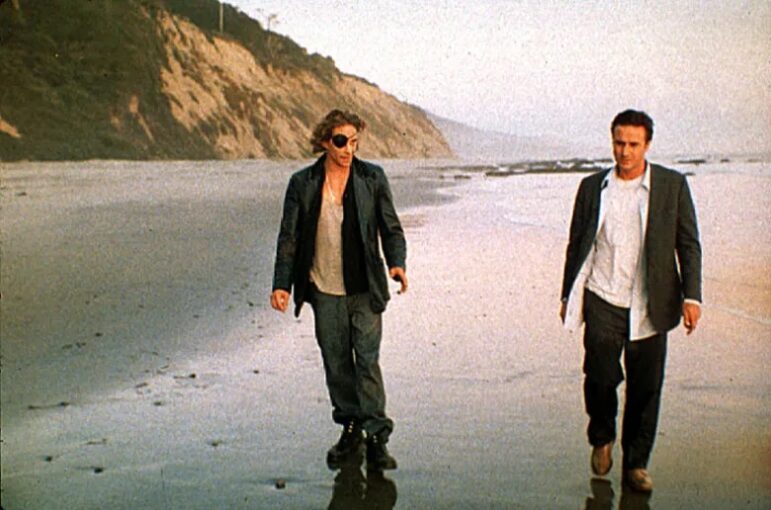 While the Mill Valley Film Festival continues to draw acclaimed talent (Brendan Fraser this Thursday and Eddie Redmayne on Sunday), Marin County will roll out the red carpet for a special one-night Monday screening of the 1997 indie hit "Dream With the Fishes."
It's a film lover's favorite with writer/director Taylor, an Oakland native who attended San Francisco State University, channeling the renegade, edgy spirit of Hal Ashby and John Schleisinger for an oddball couple comedy in which an addict with a terminal illness (played by Brad Hunt) buddies up with a suicidal pepping tom (David Arquette). They take a road trip (the Bay Area strutting its versatile beautiful self) and get into all sorts of R-rated mischief, including a naked bowling match. (Gotta see it to believe it)
Both tender and gonzo and alternately funny and sad, "Fishes" tackles tough, touchy material as the main characters work toward an agreed-upon goal – one of them needs to kill the other.
Taylor went on to direct three other narrative features, including 2002's "Cherish," 2006's "The Darwin Awards" and 2016's "Unleashed" – a romcom that animal lovers will lap up.
In addition to Taylor, others slated to walk the carpet are Arquette, Hunt, Cathy Moriarty, Kathryn Erbe, Patrick McGaw, producer Mitchell Stein, director of photography Barry Stone and music supervisor Charles Raggio.
Tickets cost: $15 general, $13 senior/youth; $10 California Film Institute member. Visit https://rafaelfilm.cafilm.org/dream-with-the-fishes/.
---
Meanwhile, two film festivals wrap up this weekend. By no means does that mean they're winding down their programming.
Here are five films to catch at the 45th Mill Valley Film Fest: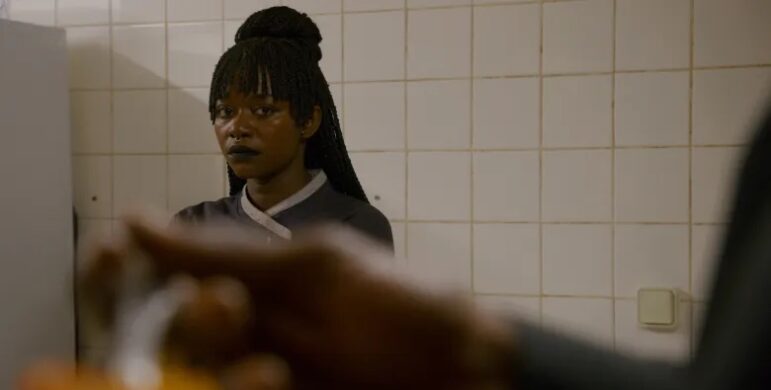 Writer/director Ellie Foumbi's searing "Our Father, the Devil" ("Mon Pere, Le Diable") continues to gobble up awards – it picked up the audience award for best narrative feature at this year's Tribeca Film Festival and was given the highly regarded Mind the Gap honor by the Mill Valley Film Festival – and if there's any justice there should be even more in Foumbi's future. Briskly made and unforgettably acted, Foumbi's film finds the arrival of a priest at an assisted living facility triggering a legacy of pain for main chef (Babetida Sadjo) and onto a vengeance-seeking mission. It's electrifying, as is Sadjo's performance. (6 p.m Thursday at the Rafael; 11 a.m. Friday at the Sequoia)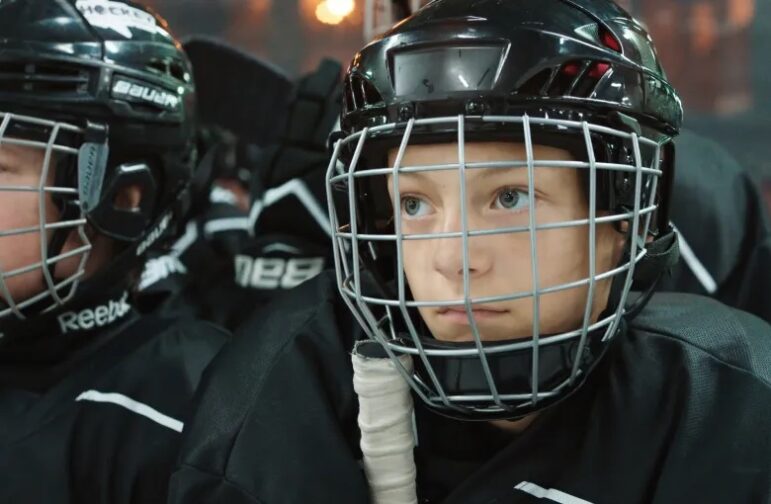 Belgian filmmaker Lukas Dhont's "Close" captures the devastating pain and emotional fallout when a seemingly unbreakable bond between 13-year-olds – Léo (Eden Dambrine) and Rémi (Gustav De Waele) – all but shatters due to taunts, innuendoes and cultural attitudes about masculinity. Shot with such an artful, emotional eye, this heartbreaker tells a sensitive tale and treats all of its characters with respect, compassion and care. It's lovely. (6 p.m., Friday at the Sequoia; 8 p.m. Saturday, Rafael)
Senegalese immigrant Aisha (Anna Diop) lands a much-needed gig caring for the child of an extravagantly wealthy and terribly dysfunctional New York couple in Nikyatu Jusu's "Nanny." While mysterious forces provide a shudder or two, "Nanny" conjures up disturbances from the past along with the present for a striking vision. (6 p.m. Saturday at the Sequoia; 7 p.m. Sunday at the Roxie in S.F.)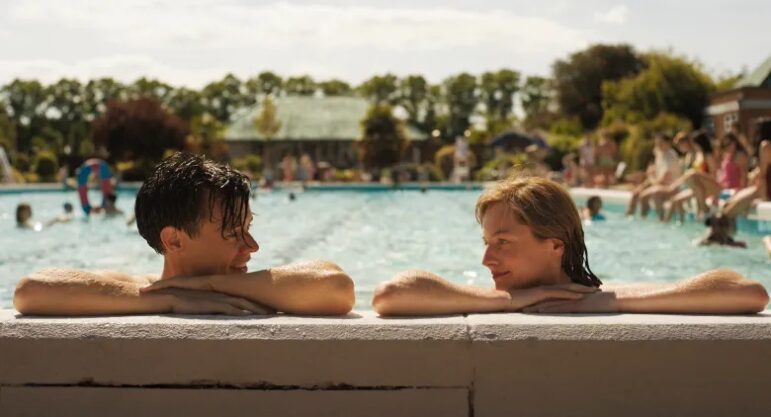 If you're looking for an old-fashioned, well-earned cry, take in Michael Grandage's triangulated romance "My Policeman." Known sometimes as that other Harry Styles film, odds are you'll prefer this one and his performance as a closeted policeman leading a double life better than "Don't Worry Darling" and his work in it.
But the MVP here is David Dawson, playing a museum curator who wins that policeman's heart and then suffers for it. Emma Corrin costars as the woman who thinks she is the one who has the policeman's affections. Based on Bethan Roberts' novel, it's a gorgeous movie filled with gorgeous people. As the older counterparts of the more youthful characters, Gina McKee, Linus Roache, and Rupert Everett are equally impressive. (2:30 p.m., Friday at the Sequoia)
It's impossible for South Korean filmmaker Park Chan-wook to make an uninteresting movie, and "Decision to Leave" draws you deeply into its lair from the start and holds you spellbound from then on. In this murder mystery/romance with Hitchock overtones, a detective (Park Hae-il) becomes intoxicated by a potential murder suspect (Tang Wei), sucking him into a "Vertigo"-like obsession vortex. Some of the creative visuals get framed from such an original, unusual perspective it all but takes your breath away. (7 pm., Sunday, BAMPFA)
---
One of the pleasures of the Green Film Festival of San Francisco is surveying the crop of local short films. Here's a rundown on a few titles that are available on the fest's virtual platform. (Please note: They are divided into separate shorts categories)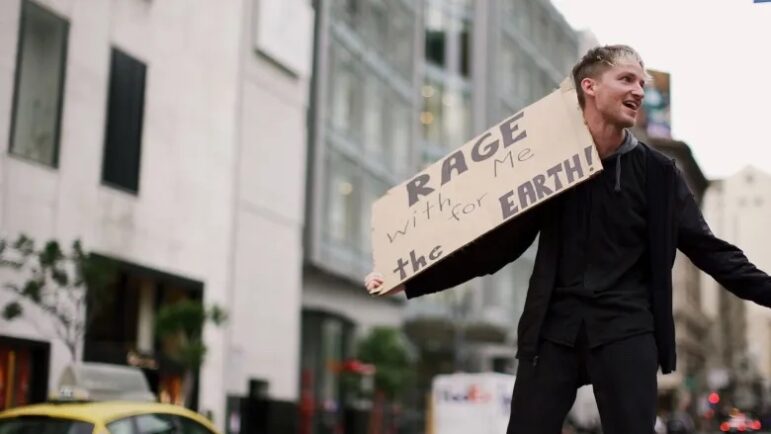 In Berkeley filmmaker Gabriel Diamond's precise, concise five-minute "How Not to Be a Climate Activist," Diamond expresses to people on Bay Area streets his outrage over climate change and gets some interesting and occasionally equally outraged responses.
In "Southern Range: Salmon in the Santa Cruz Mountains," Santa Cruz filmmaker Kyle Baker dives into the potent topic about how what we do on this planet affects not only humans but everything around us.
Certain to be a favorite in the East Bay is "The Long Game: How Robert Doyle Changed the East Bay." Joan Hamiltion's 36-minute feature covers what events and realizations Robert Doyle's life, from growing up in Concord and beyond, led to his work to his work in creating the conservation group Save Mount Diablo.
In Kentfield filmmaker Kiki Goshay's 30-minute "The Grid," California's strained electric power system ushers in a new reality for residents with power getting cut off more frequently due to the changing climate conditions and wildfire season.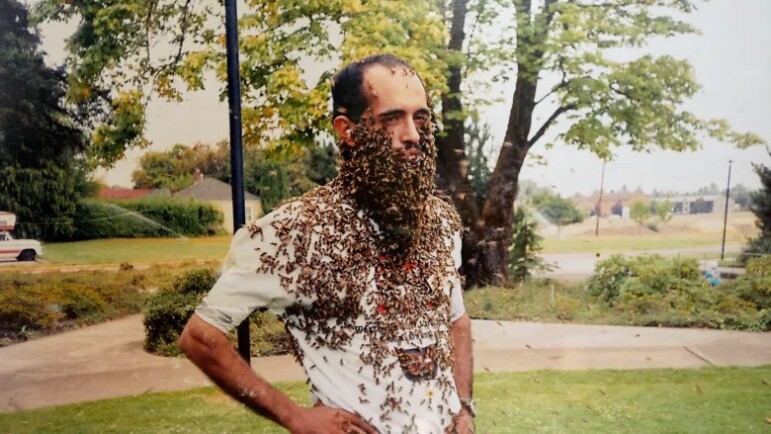 And should you be in the mood for something short and sweet, Oakland filmmaker Chloë Fitzmaurice's "For the Bees" provides just that courtesy of the engaging presence of Yemeni immigrant and Oakland beekeeper Khaled Almaghafi. He discusses his connection with and appreciation for bees. For an entire lineup and for ticket information, visit https://watch.eventive.org/sfgreenfest2022.