While preparing for the 10th Annual Piedmont Beer Festival, PCA's Oct. 7 fundraiser, board member/treasurer Carter Dunlap recalls the surge of interest from last year. After going on pandemic-related hiatus in 2020, Dunlap in an interview says, "In 2021 we had bootstrapped the event at the last minute. Despite that timing, we had so many people attend that we ran out of specialty PCA glasses and then out of meals. Luckily, we had red plastic Solo cups on hand and switched to those."
But Dunlap can report that the number of specialty glasses this year has been bumped up from last year's 180 to 248 and 250 meals are being donated by Piedmont Grocery's owner Dave Larson. A custom PCA glass for tasting is $15; German dinners are priced at $10. The Oct. 7 fundraiser runs from 5:30-7:30 p.m.
Piedmont business owner Larson will be pulling double duty when he and volunteers serve up the grocery's grilled bratwurst, warm potato salad and red cabbage on the PCA lawn. Jumping onto this year's celebrity panel of judges during the competitive beer tasting part of the event, he will be joined by Police Chief Jeremy Bowers, Fire Chief Dave Brannigan, and Public Works Director Daniel Gonzales. "We invited people to serve as judges who have helped the city keep running during the past few years," says Dunlap.
Awards for artisanal beer entered into the competition will be given to home brewers in four categories: Best Pale Ale, Best Lager, Best Porter, and Best in Show. Dunlap remembers entering the event the first year of the festival — and to his surprise, winning. "It was done then by popular vote. We had a white board and people went up and put a sticker on the beer they wanted to win. After that year, we went to celebrity judges."
To make his award-winning Kolsch, Dunlap had visited Oak Barrel Winecraft, a brewing supply store on San Pablo Avenue. Then a novice home brewer, they sold him the materials to make his first beer. "It came in a package similar to a cake mix, with the hops and other ingredients you need, but for beer."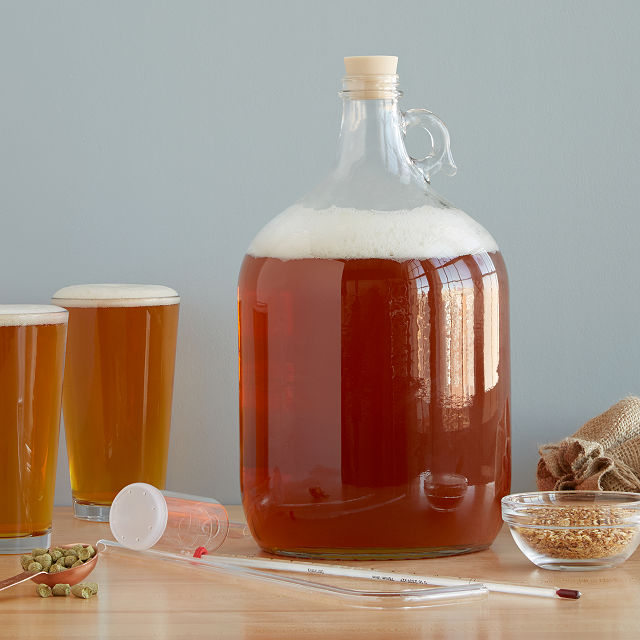 That first beer, he says turned out much better than a later attempt. "When you're a home brewer, it's fairly straightforward, but it's also chemistry. You don't know how it will taste until it comes out. One year we did something wrong. We called it "Ain't Quite Right Ale." You looked at the label and knew there was something unusual to come. The taste? It wasn't so bad I couldn't drink it, that's all I can remember."
Beer names, even handwritten on stickers on the five gallon jugs the brewers bring to the competition that lack the fancy designs of market-ready bottled craft beer, are all across the board, but usually a great source of fun or pride. Last year there was Hopping Bad, Rust Bucket, Occam's Razor Kolsch, Occasional Greatness Marzen, Good Trouble, People's Pilsner and more. In 2022, nine brewers have submitted entries; Dunlap returning with his Kolsch, and straightforward or intriguingly labeled beers from his competitors, such as Peach Blonde Ale, Fruited American Pale Ale, Rye Pale Ale, Reflected Glory: Trappist Tripel and Siren's Song: Black Pepper Saison.
Coming out of the pandemic, the PCA's hosted events and rentals to arts organizations and artists are slowly regaining lost ground. Even so, the funds raised at the beer festival are vital to the center's recovery. Every beer and meal sold moves the PCA closer to stability and every award given to a home brewer brings pride of place and the honorary pleasure of contributing to the Piedmont community.
Dunlap tags on one last reason to attend: If beer and brats consumed for a good cause aren't easy enough, this year's tickets can be purchased online (HERE) and at the gate with cash, check, Venmo, and Square. And yes, he plans to have plenty of red plastic cups on hand, just in case the surge returns.