The Bay Area is a hub of artistic expression, attracting artists, writers and musicians from around the globe to live, work and create. We highlight some of the offerings here.
Freebie of the week: A civic improvement project in San Jose might not be as far along as organizers had hoped, but that doesn't mean it can't serve up some tasty free tunes in the time being. We're talking about St. James Park near the heart of the city's downtown, which was created some 140 years ago and, despite its historic nature, is clearly in need of some tender loving care.
A project to revitalize the site was begun in 2016 and organizers joined forces with the Levitt Foundation, establishing the construction of a music pavilion as the cornerstone of the project. Levitt is known for helping revitalize struggling urban parks by underwriting permanent pavilions, the idea being that free, family-friendly concerts make a park, and a neighborhood, more desirable. Although delayed by a lawsuit, the pavilion is now planned for a 2024-25 completion, and this month, Friends of Levitt Pavilion put the concept to test with a series of free shows in the park featuring an impressive lineup of Bay Area and national artists, including Jackie Gage, Jose James, Lyrics Born and La Dona.
The series concludes this Sunday with a double bill including Bay Area singer-songwriter Will Sprott (and really, how can you not love a guy who penned a tune titled "A Dog Will Love You When Nobody Else Will") and L.A.-based band Orgone – purveyors of a lively brand of 1970s funk/soul/rock.
The music starts shortly after 3 p.m. Sunday at the park, located at North 2nd and East St. James streets. Halloween costumes are encouraged, and picnics and blankets are welcome. There will also be wine for sale, a beer garden featuring Camino Brewing offerings and a food truck or two. More information on the show and the revitalization project are at https://levittsanjose.org/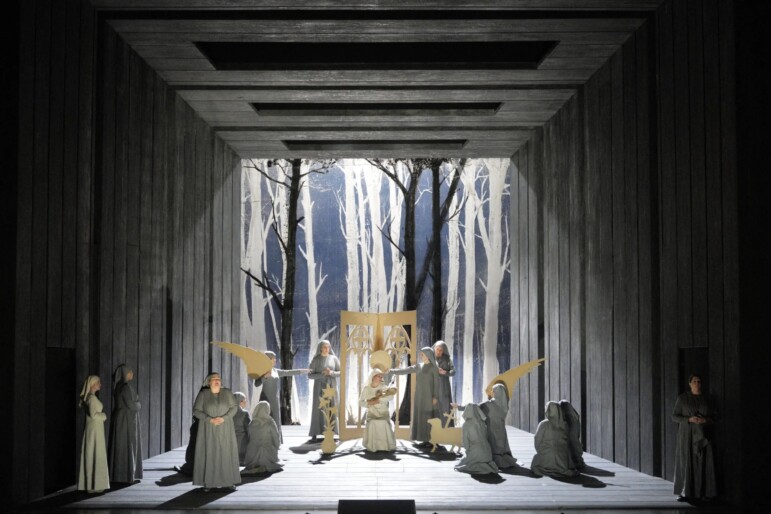 Last chance: The final performance of Francis Poulenc's masterpiece "Dialogues of the Carmelites," which is drawing rave reviews, takes place on the War Memorial Opera House stage Sunday afternoon at 2 p.m. Based on the true story of an entire order of Catholic nuns who clung to their faith in the face of the guillotine during the French Revolution, the opera had its American premiere on the very same stage in 1957.
San Francisco Opera music director Eun Sun Kim conducts this revival, which stars American soprano Heidi Stober, taking on the role of the heroine Blanche de la Force for the first time in her career. Making their San Francisco Opera debuts are soprano Michelle Bradley, singing as Madame Lidoine; Michaela Schuster as the Mother Superior, Madame de Croissy; and soprano Deanna Breiwick as Sister Constance.
Sung in French with English supertitles, the opera runs about three hours with a single intermission. Tickets, $26-$408, are available at www.sfopera.com and 415-864-3330.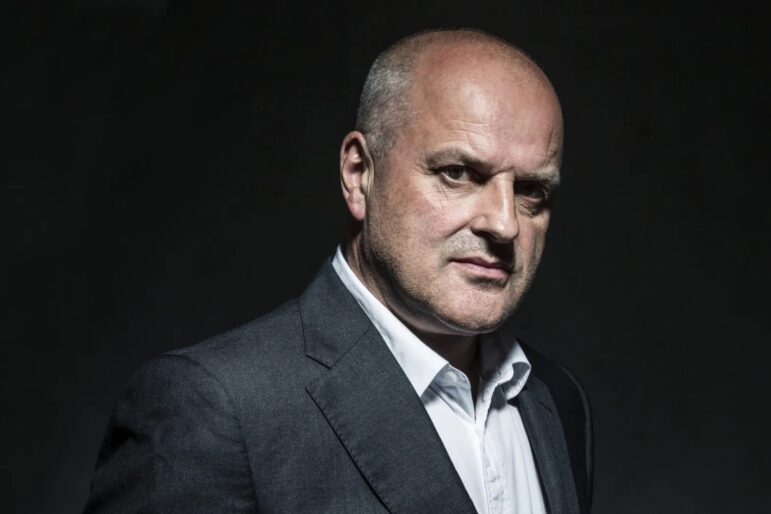 A triple-thrill bill: Music director Esa-Pekka Salonen and the San Francisco Symphony head into this very scary weekend in Davies Hall with a musical program that just may have you shuddering in your seats.
At the top of the bill is Austrian composer HK Gruber's "Frankenstein!!" Both hilarious and more than a little rowdy, this piece, featuring musicians occasionally playing on toy instruments, riffs not just on the creator and his monster, but on some other well-known characters, such as Batman, Dracula and even Superman. Baritone Christopher Purves fulfills the role of the "chansonnier" who leads us through all the merry mayhem.
Everyone in the audience will recognize the next work, Bernard Herrmann's suite from the score of Hitchcock's "Psycho" (reeeek! reeeek! reeek!), and the program will conclude with Béla Bartók's Suite from "The Miraculous Mandarin," a pantomime ballet that was banned on moral grounds after its German premiere in the mid 1920s (three tramps lure a prostitute into a dark room so they can rob her clientele; murder ensues). It's a lot more eerie than it is cheery, as this excerpt of its famous clarinet solo amply demonstrates: https://youtu.be/RvosBE2sJZo.
Get your tickets, $20-$135, at www.sfsymphony.org or 415-864-6000.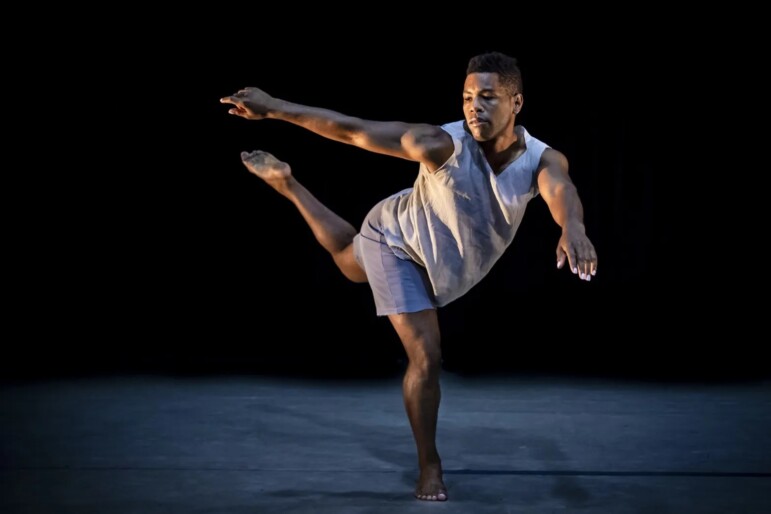 Two troupes return to action: Two mainstays of the Bay Area dance scene take to the stage this weekend. In Oakland, Nancy Karp + Dancers celebrate the company's 40th anniversary with performances highlighted by the world premiere of company director and primary choreographer Nancy Karp's work, "fly through the night, and land near dawn."
Karp, who has created some 75 pieces over the years, is known for creating fanciful representations of everyday life and nature. Her new work, she says, was inspired by murmuration, the "the collective movement of birds." It's set to a commissioned score by noted American composer David A. Jaffe, performed by the Friction Quartet.
Performances are 8 p.m. Friday and Saturday and 3 p.m. Sunday at the Dresher Performance Space, 2201 Poplar St., Oakland. Tickets are $25-$55; go to nancykarp.org.
Meanwhile, ODC Dance Theater this weekend kicks off its three-week fall season of up-and- coming touring and Bay Area artists with transgender/binary experimental performance artist Sage Ni'Ja Whitson, who will present the Bay Area premiere of "A Meditation on Tongues," a work inspired by the famed Marlon T. Riggs' documentary "Tongues Untied."
Performances are 7:30 p.m. Friday and Saturday and 5 p.m. Sunday at ODC Dance Theater, 3153 17th St., San Francisco. On Nov. 4-6, the fall series presents Brooklyn choreographer/performer Marjani Forté-Saunders of 7NMS, and on Nov. 11-13, the series offers a double bill of SoCal performer Rosanna Tavarez, of LA DANSA DANSA, and the Bay Area's Bianca Cabrera, of Blind Tiger Society. Individual tickets are $20-$100, and a full series pass costs $75-$250. Go to odc.dance.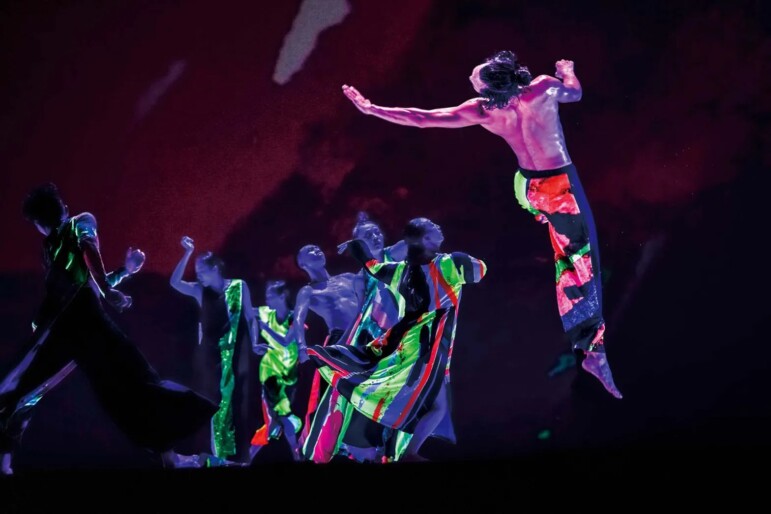 From Taiwan, with love: It was six years ago when the Cloud Gate Dance Theatre of Taiwan delighted Berkeley audiences with its one-of-a-kind form of movement that blends modern dance, traditional ballet, martial arts and qigong, a Chinese discipline melding breathing, body movement and meditation. Now Cloud Gate, which was founded 49 years ago, is returning to UC Berkeley and Cal Performances with a new work titled "13 Tongues."
The piece, according to event organizers, was created in 2016 by company artistic director Cheng Tsung-lung based on his memories of the thriving city of Taipei, which he translates here into "a vibrant fantasy world, as neon lights and urban sounds mingle with the city's religious rites and festive parades." It's all set to music by Taiwanese composer, actor, DJ and electronic music star Lim Giong, who blends religious chants, folk songs and electronica in his score.
Expect a stunning performance with colorful and evocative costumes and lighting when Cloud Gate performs at 8 p.m. Saturday and 3 p.m. Sunday at Zellerbach Hall on the UC Berkeley campus. Tickets are $29-$92; go to calperformances.org.