Title IX, enacted 50 years ago, is a 37-word snippet tucked into the Educational Amendments of 1972: "No person in the United States shall, on the basis of sex, be excluded from participation in, be denied the benefits of, or be subjected to discrimination under any education program or activity receiving Federal financial assistance." It is no exaggeration to say that those 37 words led to a revolution in women's sports.
The Appreciating Diversity Film Series will return to in-person screenings this November with two award-winning short films that trace both the drama of the law's passage, and the effect it had on athletes: Mink! and Almost Famous: Queen of Basketball. Both films were directed by Canadian filmmaker Ben Proudfoot, a multiple Oscar nominee for his documentary shorts, who won in 2022 for Queen of Basketball.
Mink! focuses on Patsy Takemoto Mink, the first woman of color elected to Congress, who faces racial and gender discrimination at every stage of her career. The film begins with Mink's daughter's words: "The future of equality in some large way was on the table that day when the personal and political collided," setting up the drama that is the film's centerpiece. Director Proudfoot recounts learning about the history of Title IX, and the formidable campaign to dilute or erode the law. The film portrays Mink's compelling fight to save the crucial language, and how it almost lost for lack of a single vote – her own.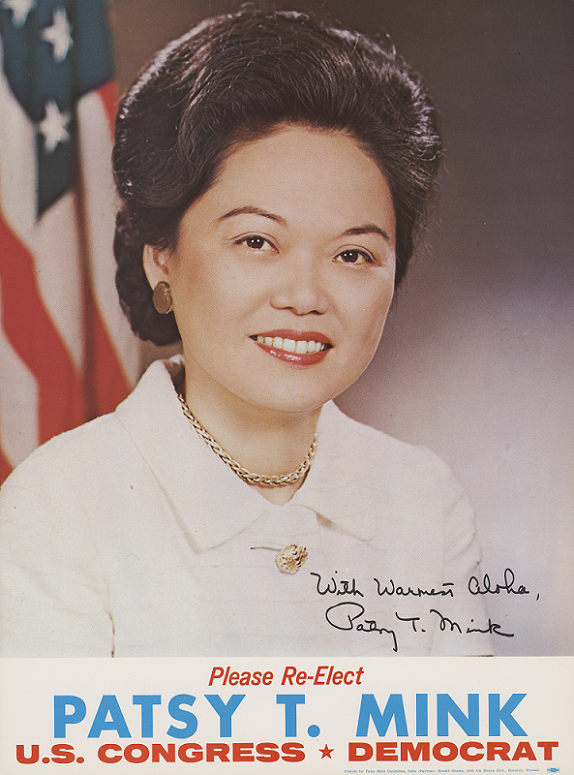 Almost Famous: Queen of Basketball is a similarly inspiring short film, about a remarkable athlete who came of age just after Title IX was passed. Lucy Harris was arguably the greatest women's basketball player: she won three national trophies; she played in the '76 Olympics; and she was drafted to the NBA. None of that would have happened without Title IX. But have you ever heard of her? Her story is told in her own endearing words. Almost Famous: The Queen of Basketball was executive produced by Steph Curry and Shaquille O'Neal.
Both short films will be shown in person on Nov. 3 in Piedmont.
Following the films, Chelle Putzer and Eva Phalen, from Piedmont's Recreation Department, will speak about their personal experiences, their efforts to bring equality to girls' sports, and the effect of Title IX on women's sports today. Masks will be required to help ensure the safety of our audiences.
When: Thursday, Nov. 3, 7 p.m.
Doors open at 6:30 p.m.
Where: Ellen Driscoll Theater
345 Highland Ave (near Oakland Ave), Piedmont
MASKS REQUIRED
Our screenings are always free to the public
Appreciating Diversity Film Series is an all-volunteer nonprofit organization that has presented free screenings to the community for 25 years. For more information, visit diversityfilmseries.org, or contact Deborah@diversityfilmseries.org