The Bay Area Air Quality Management District is issuing a Spare the Air alert for Wednesday, the fifth straight day the district has issued the alert for unhealthy levels of smog caused by the ongoing heat wave in the region.
Triple-digit temperatures are still forecasted for much of the Bay Area on Wednesday, which combined with light winds and motor vehicle exhaust, is expected to produce unhealthy levels of smog, also known as ozone, according to the air district.
According to the National Weather Service, six Bay Area and Central Coast sites set their all-time record maximum temperature on Tuesday.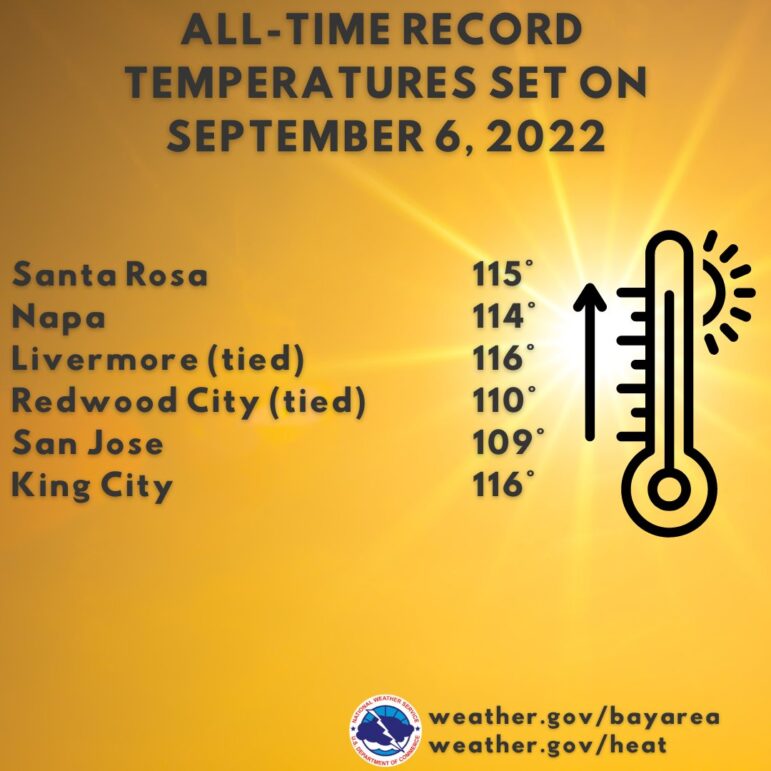 On Spare the Air days, the air district encourages people to find alternatives to driving alone for commutes or other trips. "With packed Bay Area roads and record heat, we should all take steps to reduce traffic congestion by choosing transit or working remotely to protect our air and public health," the district's interim executive officer Sharon Landers said in a statement.
Smog can cause throat or chest pain or irritation and is particularly harmful for young children, seniors and people with respiratory or heart conditions. The air district encourages people doing outdoor exercise to do so only in the early morning hours when smog concentrations are lower.