The Piedmont High School girls volleyball team has faced some adversity this season, with several players missing matches due to injuries and illness. The Highlanders have produced some high points, however, including winning two of four matches at the Gaucho Volleyball Tournament at El Cerrito on September 24.
Homecoming ceremonies will be held at the next game on September 30 against San Leandro. The Highlanders were supposed to play the Pirates at San Leandro on September 28, but the game was moved.
In the Gaucho tournament, Piedmont beat Granada and the host Gauchos, and lost to a strong Tamalpais-Mill Valley squad and Head-Royce.
"It was not an ideal situation that we were put in," Highlanders coach Mariah Cardenas said. "Two out of three middles were out sick."
Molly Wagener was the only middle blocker present. Sadie Town moved over from outside hitter to help out.
"Saide did amazing, she was killing it at middle," Cardenas said. "It ended up working out really well."
On September 19, Piedmont swept Encinal at home, 25-16, 28-26, 25-17.
"The girls did really well," Cardenas said. "Honestly, when we're playing at home, it's a whole different team. They feed off the boys volleyball players and the parents being there."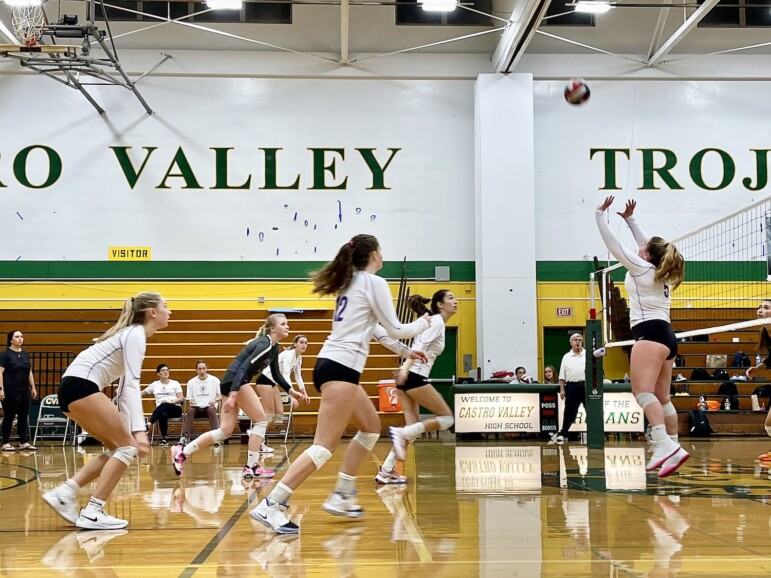 The Highlanders dropped their next match at Castro Valley on September 21, 25-21, 20-25, 25-23, 25-21.
"The girls were off, serve receive was off, a lot of unforced errors," Cardenas said, adding that she tells the players their toughest opponent is often themselves.
"The girls know how to play volleyball, it just gets into their head. They have a good understanding of how to get the job done. They know how to play the game. They just get frazzled."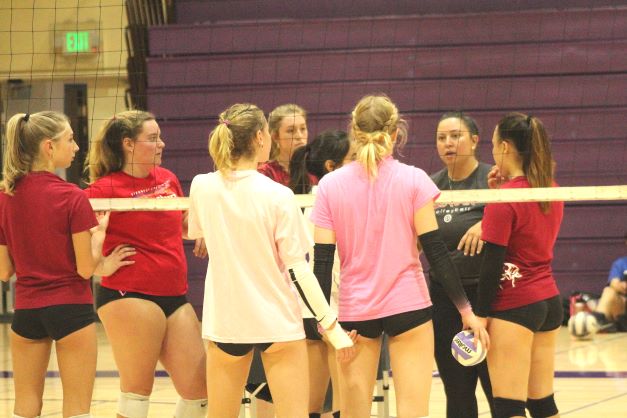 On September 26, the Highlanders fell to Alameda at home in four sets. Bree DeYoung returned after an illness. Izzy Grimmer is also back after suffering a concussion early in the season. She moved into the libero position, allowing Eden Lorin to move to hitter.
"Eden knows where every player is on the court," Cardenas said. "Sadie is great when she's outside as well. She's just strong. It's a great balance to them when they're in the front row."