The Highlanders lost in their first trip to Bishop O'Dowd's new gymnasium on September 14. The Dragons swept the match, 25-15, 25-14, 25-11.
Piedmont played well in stretches, but Bishop O'Dowd, always one of the stronger teams in the Bay Area, was just too good.
The Dragons are often a measuring stick for Piedmont, given their history with 12 North Coast Section championships, including nine from 2007-2019.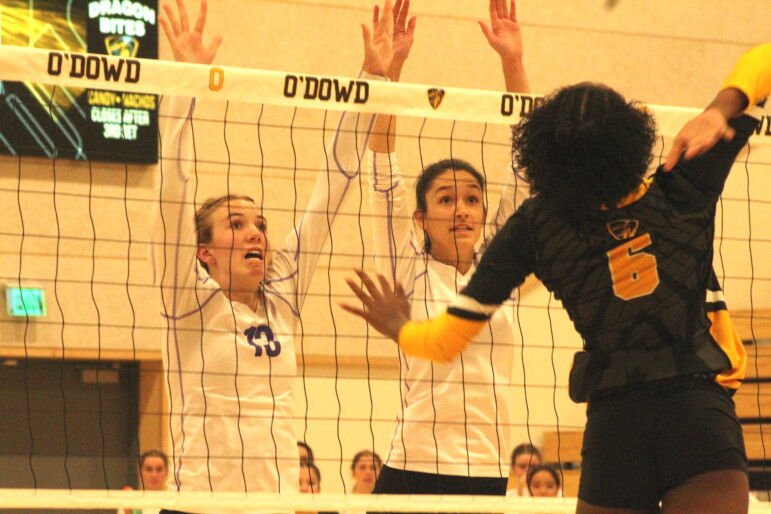 "We can definitely do better than this," said Bree DeYoung of the Highlanders. "We showed ourselves in Morro Bay (at an early season tournament) that we're a better team this year and this is definitely not our best. But I think next time we play O'Dowd, we're definitely going to bring that intensity and quickness."
Said Piedmont's Shelby Cavenaugh, "We had a couple of plays where we were able to bring back some of that fire and intensity. But we didn't start off with that and I think that was part of the issue. We weren't showing up wanting the ball and wanting to play. There were some points where we were able to do that, we just weren't being consistent with that energy and intensity."
The first set opened up even, with Piedmont holding a 4-3 lead. DeYoung had a nice soft putdown for one point and Bauer Peterson had a spike for another.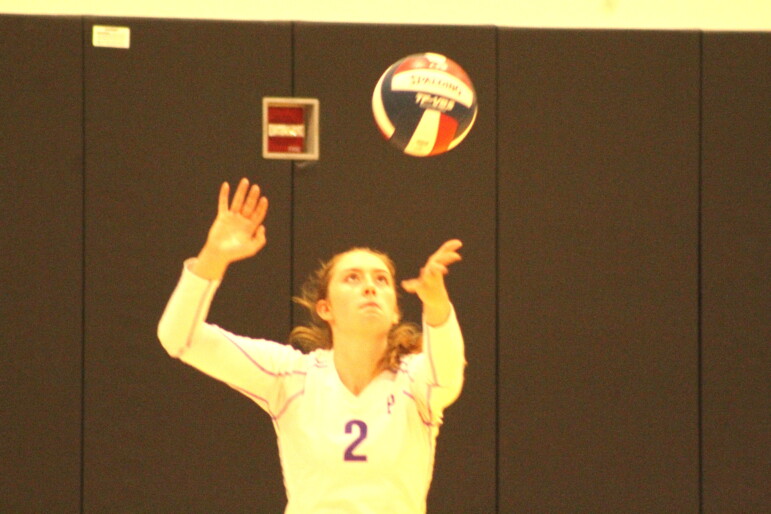 But Kiara Fortenberry tied the score on a spike and Jillian Massenat then served for four points to give Bishop O'Dowd the lead for good. Camryn Johnson had a block and spike during the run.
Another long run came on the serve of Amaya Sutherland. Bishop O'Dowd scored seven consecutive points to take control of the set, 15-5. Cavenaugh and Beck Peterson had kills for the Highlanders, but it was not enough.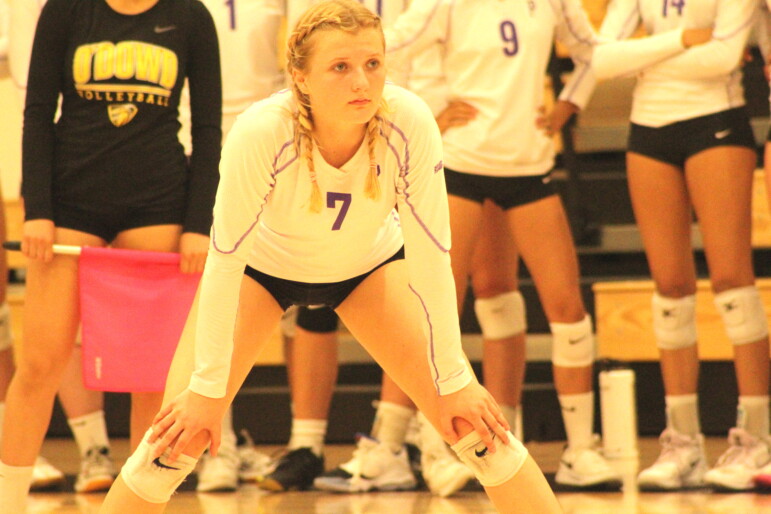 The second set was similar, with the score tied at 3-3 early. Massenat had a more modest three-point run with a pair of aces as the Dragons advanced to a 7-3 lead. Sadie Town had a nice block for Piedmont in the set.
The third set was dominated by Bishop O'Dowd and specifically Evangeline Fa'aita, who had two long service runs including three aces. The first run turned a 3-1 set into an 8-1 set. Johnson threw down a pair of spikes to help the run along.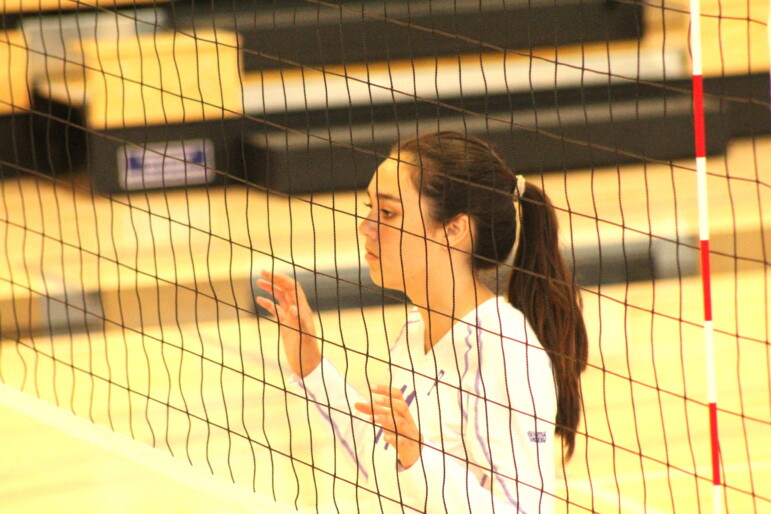 Town recorded a pair of aces on her serve later in the set.
Piedmont is now 4-7 on the season. The Highlanders fell on September 14 at home to Berkeley, 25-18, 25-13, 20-25, 25-11. On September 7, Piedmont lost at Skyline, 25-18, 25-18, 20-25, 25-15.
The Highlanders next face Encinal at home on September 19. Varsity is scheduled to play at 6:30 p.m.
Photos by Damin Esper