The Highlanders split four matches at the California Tennis Classic in Fresno on the weekend of September 9-10.
Piedmont lost its first two matches in Division 1 on the first day. They fell to Buchanan-Clovis in the opener, 4-2, then were defeated by Palos Verdes, 6-0.
The Highlanders came back the next day to defeat Clovis East, 5-1, then finished the tournament with a familiar foe: West Alameda County Conference member Bishop O'Dowd, whom they beat 4-2.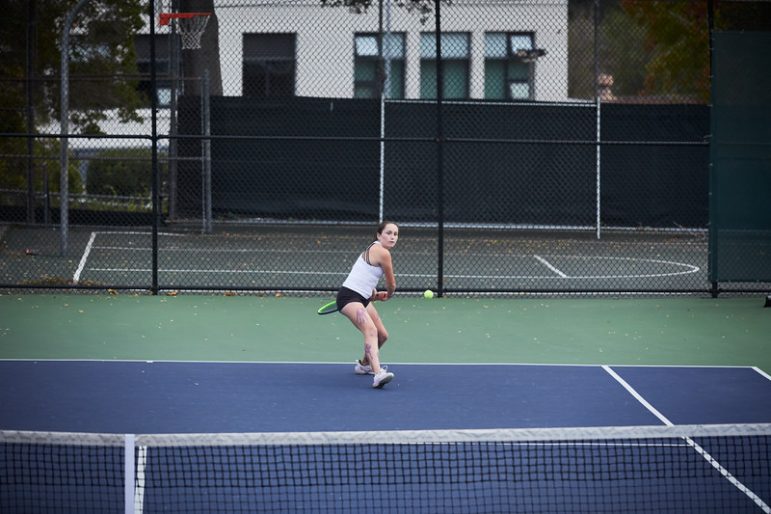 Tonya Kononova led the way against Clovis East, routing Clare Castillo at No. 1 singles, 6-1, 6-1. Anne Jumper won the No. 2 singles match over Simran Rai, 6-2, 6-0. Anika Gilliland finished the singles sweep with a 6-1, 6-1 victory over Kaiya Tripp.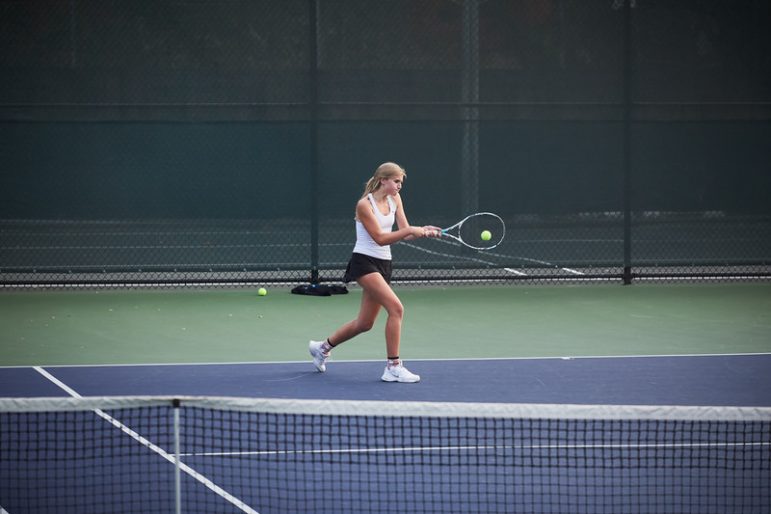 At No. 1 doubles, Mara LaForte and Michaela Bini beat Rylie Sisterson and Ellie Gerth, 6-4, 6-1. Clovis East got its only win of the match at No. 2 doubles, where Katherine Weishaar and Kim Bamber beat Sophia Kalamas and Asha Bryers, 6-3, 1-6, 10-8. Piedmont's Ellie Broscow and Abby Call beat Avreet Singh and Corrina De La Cruz, 6-0, 6-2.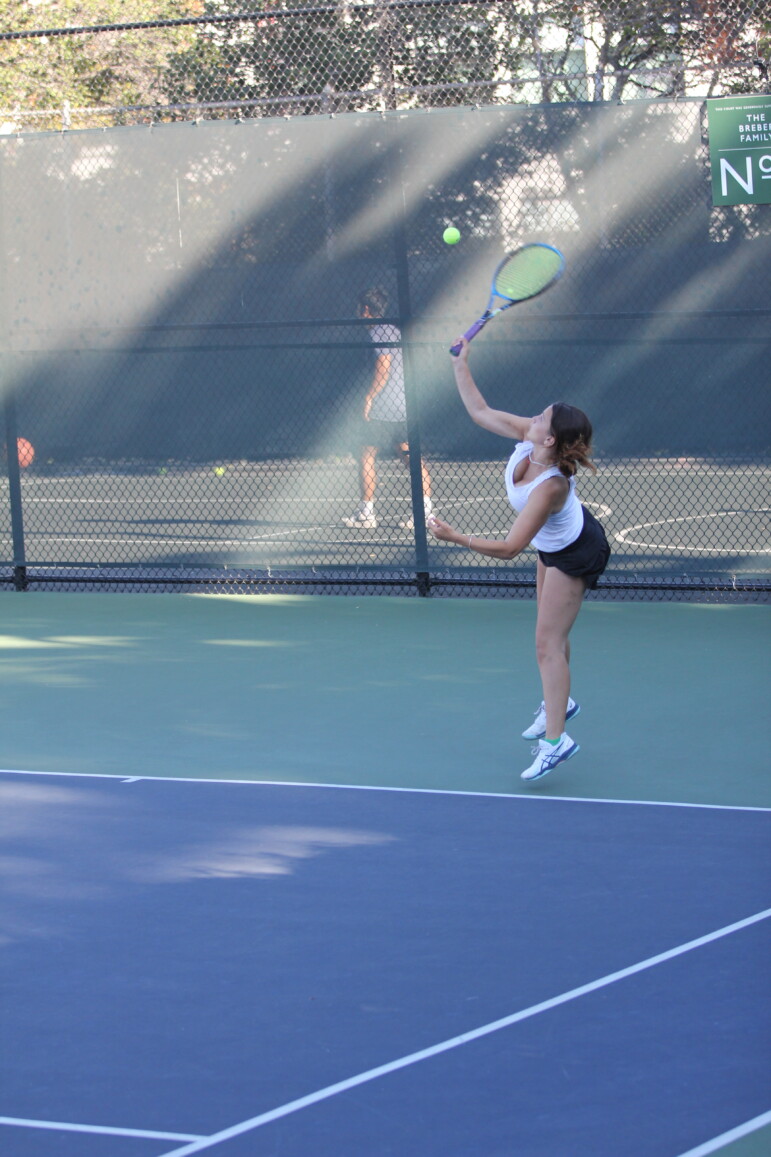 Against O'Dowd, Kononova beat Leyla Akcaoglu, 6-0, 6-1. LaForte and Bini took the No. 1 doubles match, defeating Ava Taner and Elinor Wong, 7-5, 1-6, 10-5. Emma Eisemon teamed with Ceci DeFazio to down Silvia Buziak and Zoe Leonardo at No. 2 doubles, 6-2, 6-1. Kate Jumper and Carolina Romanczuk completed the doubles sweep with a win over Ash Carroll and Diya Shah, 6-4, 2-6, 10-1.
Bishop O'Dowd got its points out of Nos. 2 and 3 singles. Ceci Weible beat Anne Jumper at No. 2, 4-6, 7-6, 10-7, and Lara Lancaster defeated Gilliland, 6-4, 6-2.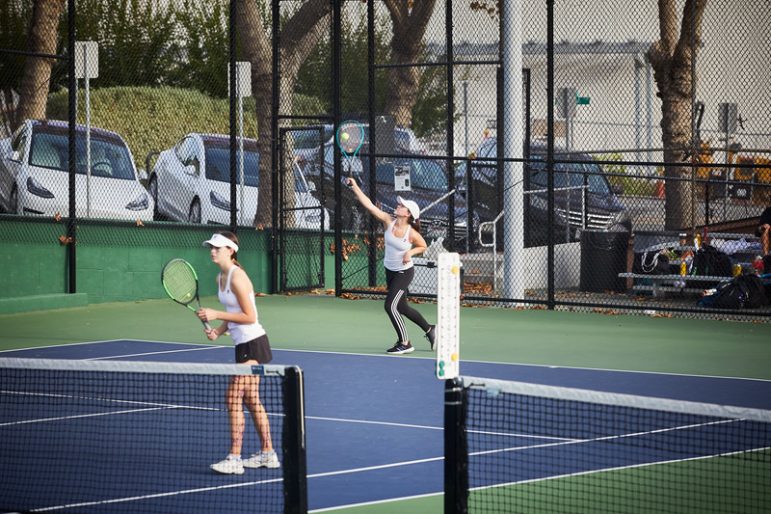 On September 7, the Highlanders beat San Leandro, 5-2, in a road WACC match. One of the losses came when Gilliland had to retire in the first set of her match at No. 2 singles. Kononova won at No. 1 singles, beating Tina Feng without dropping a game. Eisemon defeated Tiffany Chen at No. 3, 6-0, 6-2. Romanczuk also didn't drop a game in winning the No. 4 singles over Maya Mejia-Sarat.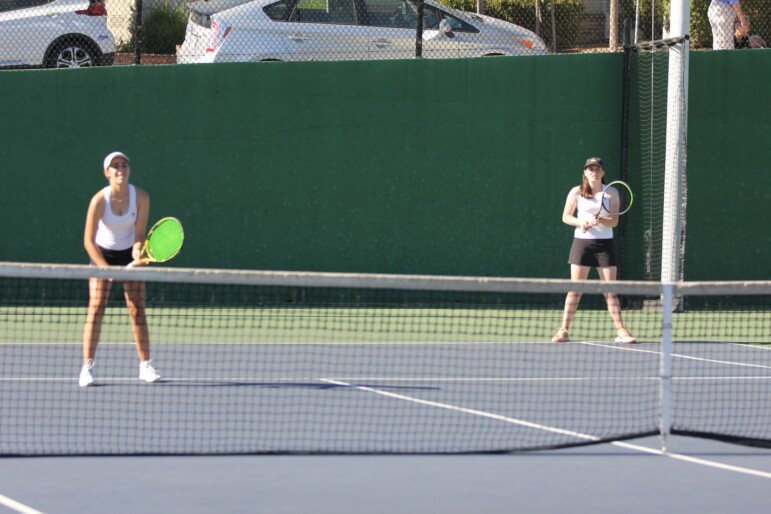 LaForte and DeFazio beat Maraam Fakira and Stephanie Lopez at No. 1 doubles, 6-1, 6-2. Kalamas and Kate Jumper defeated Rosanna Chen and Lydia Luu at No. 2, 6-0, 6-2. The Pirates No. 3 team of Megan Nguyen and Aileen Dang beat Ariana Kortum and Talia Blumberg, 2-6, 7-5, 10-5.
Piedmont next faces Bentley at home on September 13, and plays in the James Logan tournament on September 17.