Piedmont High School's football team will not host its homecoming game on Sept. 30 against De Anza. The decision was made on Sept. 27 after injuries left just 13 players at practice the day before.
"It sucks," sophomore quarterback Markos Lagios said. "I'm just looking forward to it every week because it's an opportunity to win a game. That's just all we've been striving for. It's just tough even being out at practice knowing you're not playing but you've still got to get better."
Coach Jordan Seiden and athletic director Bradley Smet told the team at practice. Afterwards, a meeting was held with parents.
"For the seniors, it sucks the most," Seiden said. "I just couldn't imagine being a senior in high school right now. The potential of missing another season for these kids who missed time because of COVID. I harken back to my high school days as the greatest and these kids are going to be scarred about their high school football career. I feel horrible for them."
Smet said for the time being, it's a week-to-week decision. However, he acknowledged that the Oct. 7 game at home against Eureka is likely off as well. Smet said the decision was made by himself as well as Seiden, Piedmont High Principal Sukanya Goswami, Piedmont Unified School District Superintendent Dr. Donald Evans, and PUSD board members.
The Highlanders are scheduled for an off-week after the Eureka game. The next game on the schedule is Oct. 21 at St. Patrick-St. Vincent-Vallejo. Two more remain after that.
The last straw came when Dominic Alexandre broke his leg during the Highlanders 49-15 home loss to St. Mary's on Sept. 23. Piedmont fell to 0-4 with the loss. Alexandre joined several other players on the injured list. The Highlanders started the season with 20 players, with two more recovering from injuries who were expected to join the roster.
The season has been cursed from the beginning for Piedmont. Last season, there were only 17 players on the team. After the season ended, Smet informed the West Alameda County Conference that the Highlanders might not be able to field a varsity squad for 2022. The WACC then removed Piedmont from the varsity schedules.
In January, a meeting was held with parents and a rift was clear between junior varsity and varsity parents. Some JV parents wanted the varsity program scrapped. Varsity parents, especially those of upperclassmen, claimed they could recruit enough players to fill out the roster.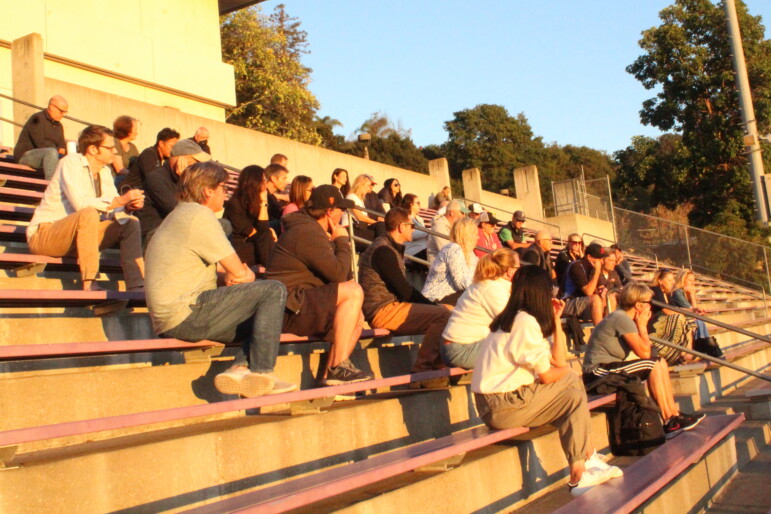 Meantime, coach Jerome Johnson was fired after the 2021 season. As the controversy over whether to have a varsity team dragged on, PUSD held off on searching for a new coach. Seiden wasn't hired until the end of April, costing the team most of its off-season program.
The rift between the groups of parents was visible at the Sept. 27 meeting. Parents of the upperclassmen were clearly upset, while other parents suggested the school just scrap the varsity season as they had wanted back in January.
One parent who supported the decision to at least suspend the season was Piedmont Mayor Teddy King, mother of Nicholas King, a sophomore who was playing on varsity.
"I really want to appreciate our coaches and the athletic director Bradley Smet for focusing on health and safety, that's the most important component of this program."
Her son also supported the decision.
"Varsity was a fun experience, but it's time to develop on JV as we were supposed to," he said.
"It's so heartbreaking for all of the senior families and upperclassmen," Teddy King continued. "My heart breaks for them. But there are too many injuries to keep going."
For the time being, the underclassmen on varsity will practice with the existing junior varsity (which was down to 15 players on Sept. 26). The seniors will continue to work out and participate in some drills, hoping to get a chance to take the field again later in the year.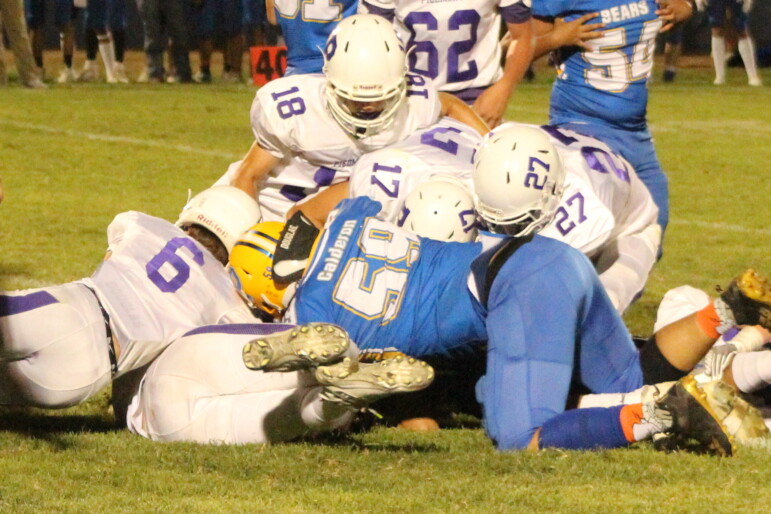 Lagios was trying to look on the bright side.
"I think this is good in some ways," he said. "We can rest, guys get healthier. And I think it's good for some of our players to develop more, go over film more, focus on getting better, not getting prepared for the week. But it's still disappointing."
Piedmont isn't the only football program struggling to keep numbers up. However, one such school found an interesting way to avoid having to forfeit games. Last weekend, Wewoka High School in Oklahoma nearly had to forfeit a game because of a lack of players when two senior softball players stepped up and joined the team. Seiden was told about the story and asked if maybe he should consider that option.
"I'd take it," Seiden said. "I told (girls basketball) coach (Bryan) Gardere, give me some of those basketball girls. But they're too good. He doesn't want to risk an injury. But I'll play anybody that wants to play and has eligibility."
So, the question once again becomes, what is the future of Piedmont football? Can one of the oldest programs in the East Bay survive?
"I think the future is really bright for us," Lagios said. "Especially my class and the class below us. Those guys out here today, that's our team next year. Building chemistry with our team right now is good for next year."
"I think we'll have good numbers. I think we'll definitely have more than this year. It really depends on the upcoming classes. Part of it is winning games. If you win games, more people are going to come out. I'm really looking forward to next year and even the rest of this year."
Seiden said, "Bright. Very bright. We had 25 kids in practice and all the coaches were looking around, 'Is this what real football practice looks like?' We had 11-on-11.
"Take advantage of the opportunity, take advantage of the time and look at the positive in it… At the end of the day, we're going to build this program back to where it was in the 90s and the early 2000s and the tradition that it set. We want to bring that back. We have the enthusiasm from the community, we have support. It's just a matter of getting it right."
Photos by Damin Esper