The Highlanders got bad news as they prepared for the game against Del Norte-Crescent City on September 2: Starting quarterback Markos Lagios would miss the game for a family engagement, according to Piedmont coach Jordan Seiden.
So, the team spent the week coaching up Sam Shelby. And although Shelby played well at times, it wasn't enough as the Highlanders fell at home to the Warriors, 42-0.
"He was great," Seiden said of Shelby. "He did an amazing job for somebody who hadn't played quarterback in a high school varsity game."
Shelby completed seven of 17 passes for eight yards with two interceptions. The Highlanders (0-2) as a team managed just 19 yards in total offense.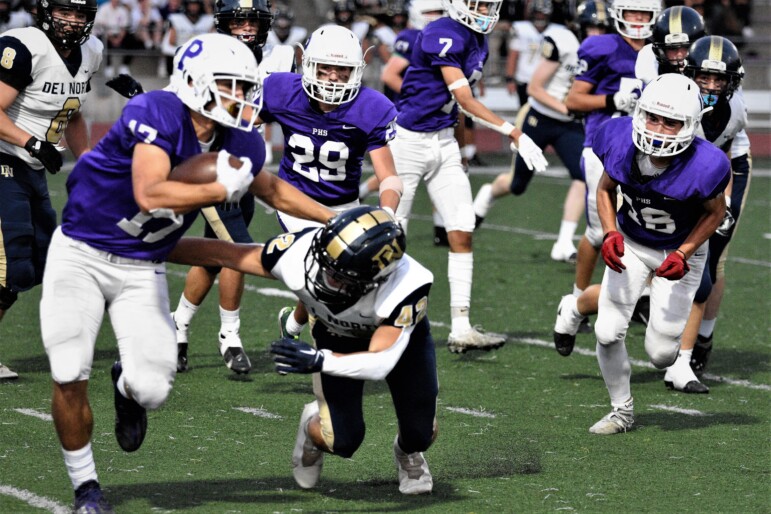 Del Norte, on the other hand, piled up 359 yards on 41 offensive snaps. The Warriors scored a touchdown on each of their first six possessions of the game. Their defense forced five three-and-outs and three turnovers in nine possessions by Piedmont.
"We were out every-thinged," Seiden said. "We were out-manned, out-sized. They had a tough scheme for us to defend. The wing T is very tough to defend, especially if you don't have enough bodies."
"It was definitely a bad game all-around. One we're looking to put behind us."
Seiden said the Highlanders dressed 17 players for the game.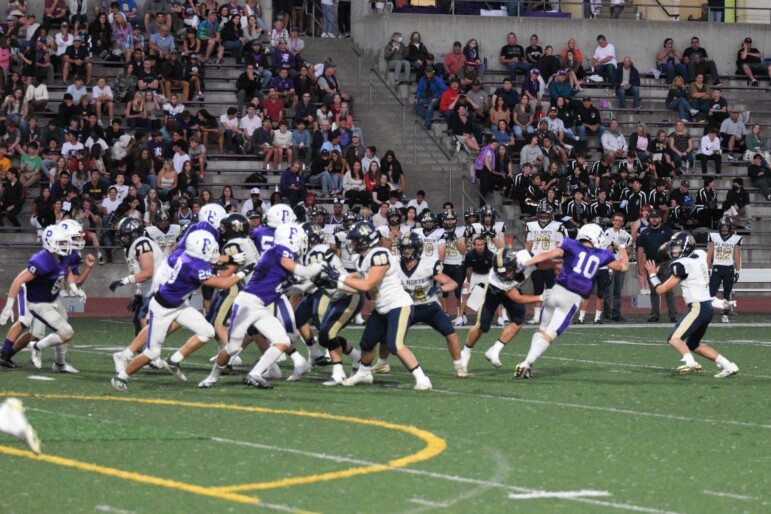 Del Norte started its opening possession on Piedmont's 49. It took four plays to score, with Giancarlo Desolenni running the final 14 yards for the touchdown. The Highlanders went three-and-out and the Warriors got the ball back on the Piedmont 46 after the punt. This time it took five plays, with Desolenni again scoring, this time on a 15-yard pass from Cooper Maxwell.
Maxwell went eight for 11 for 105 yards with two touchdowns and one interception. Del Norte rushed for 254 yards on 30 attempts, with R.J. Loftin leading the way with 12 carries for 107 yards and two touchdowns.
Lagios will be back for this week's game at 0-1 North Tahoe-Tahoe City, according to Seiden. Kickoff is scheduled for 7 p.m. on September 9.
Photos by Mike McConathy