Piedmont High School cross country coach Jeanine Holmlund wanted to get a real measure of how her boys team would do against bigger schools. So she specifically requested that her team be entered in the stronger of the two boys varsity races at the Lowell Invitational on September 10.
The results were clear: The Highlanders belonged. Piedmont finished eighth in the team scoring on the 2.9-mile course in Golden Gate Park on a cool, foggy afternoon. Longtime area power Granada-Livermore won the team title handily with 66 points. But Piedmont's 255 points were just one behind another Bay Area power: Bellarmine-San Jose.
"I'm excited," Holmlund said. "Some kids have had trouble getting the race on. They're great training, but struggle to really push themselves in a race. I saw some of that happening today, it's clicking in."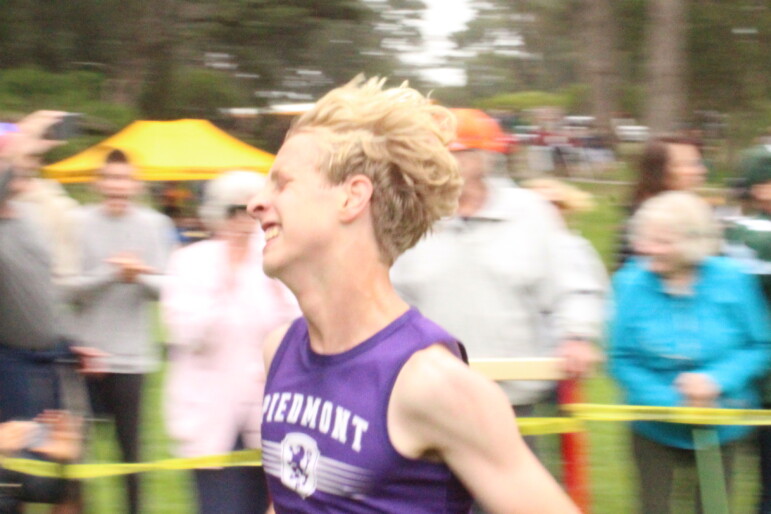 Xander Schulte-Sasse led the Highlanders, coming in 21st in 14 minutes, 6.3 seconds. Christian Taylor was close behind, taking 23rd in 14:10.5.
The Menlo School-Atherton's dynamic sibling duo of Justin and Landon Pretre went 1-2 in 13:20.1 and 13:23.0, respectively.
"It was a good race," Schulte-Sasse. "It was tough mentally to get into it because every single time you started getting into it, there was a part that was uphill or a stretch where you could see it going on and on in front of you."
Schulte-Sasse said his biggest regret was getting outkicked for 20th place by Granada's Jake Walton (14:06.0). The top 20 finishers received medals.
"That was unfortunate," Schulte-Sasse said. "I am happy with the time. For the start of the season and not fully being mentally into it, I feel that was really good and I'm excited to see what happens."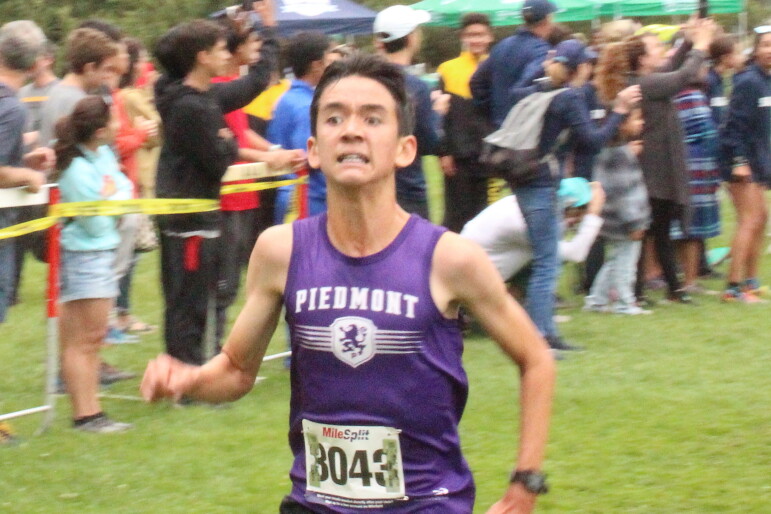 Julien Lee was 45th for Piedmont in 14:32.4. Parker Long was two places behind Lee in 14:35.7.
The Highlanders continue to hope the Nos. 5-6-7 runners can catch up with the top four. Alex Ware came home in 15:42.8, which was good for 125th place. Jasper Tripp (16:21.1) was 161st, and Alex Aubrecht (17:30.3) was 192nd.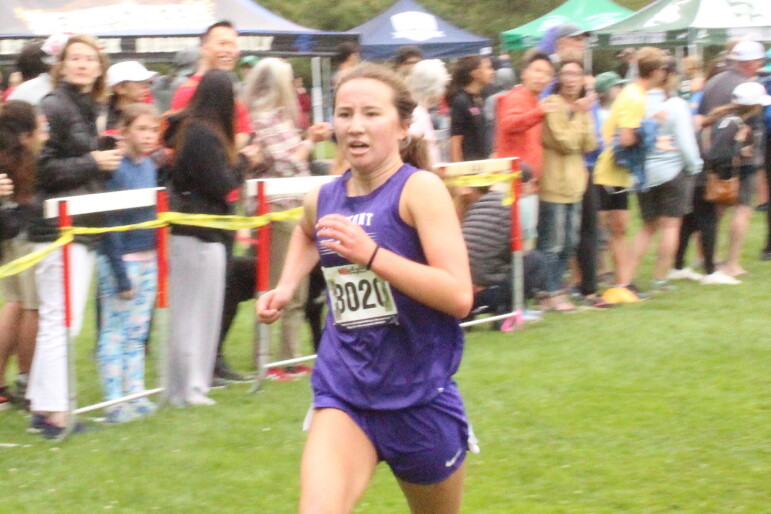 Piedmont declined to enter a full team in the girls' varsity race. Josephine Oesterer came in 50th place in 18:08.3. Not far behind was Jamie Schwarz in 54th place in 18:17.7. Violet Lemley was 128th in 21:26.8.
"They thought it was a tough race," Holmlund said. "We've been training pretty hard. We'll see how it all comes together for them."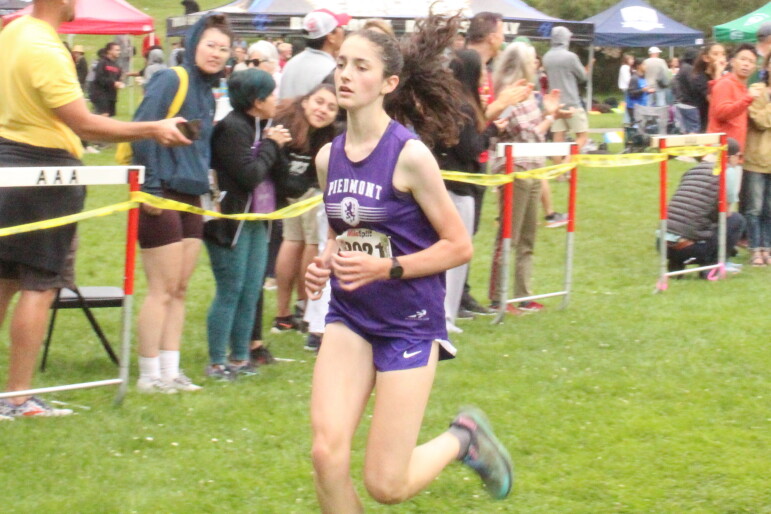 Piedmont next faces its WACC league opponents on September 21 at 6 pm.