Emeryville-based Pixar gives its "Cars" franchise a much-needed tune-up and polish with its upcoming Disney+ episodic.
"Cars on the Road" tops our list of what to stream in this week's Pass the Remote, which also points you to a terrific one-day, in-person celebration of the 100th birthday of the late Italian filmmaker Pier Paolo Pasolini, along with a scintillating South Bay documentary film festival that showcases five films with big Oscar hopes.
Pass the Remote gives the intel on all.
---
Even should the "Cars" franchise fall low on your best-of Pixar rankings, you're still likely to enjoy "Cars on the Road," a snappy collection of nine animated shorts (none running over 10 minutes). It takes the simple road trip scenario and steers it in a satisfying direction as clunker Mater (voice of Larry the Cable Guy) asks his sporty best buddy Lightning McQueen (voice of Owen Wilson) to join him on a cross-country journey to see his sister.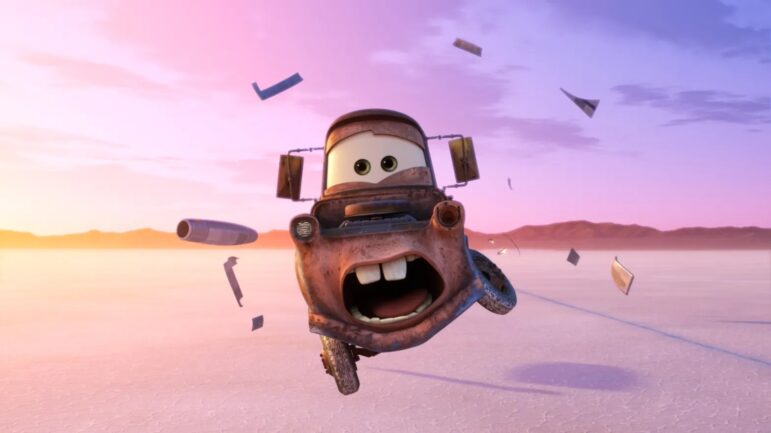 Each episode finds the duo stopping off at a new locale — either a haunted house a la "The Shining" (my favorite episode), a park, a circus, etc. The animation stays true to the quality standards of all Pixar endeavors, and while the inside jokes will probably zip and zing right over the heads of little ones, parents and Pixar fans will get them and smile. (Hits the Disney+ road this Thursday.)
---
The late, great and highly influential Pier Paolo Pasolini receives a grand, one-day 100th birthday tribute at the Castro this weekend.
The Saturday program is stuffed with some of his great films; you might just want to stay there all day and then on into much of the night.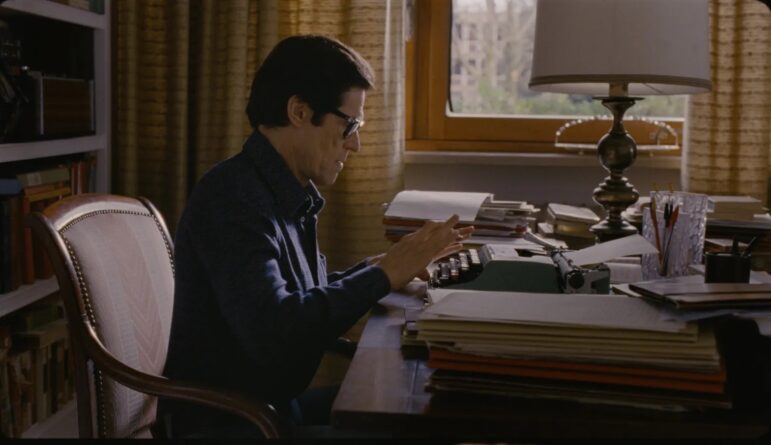 But best grab some coffee before beelining for a 10:30 a.m. start time of Abel Ferrara's anything-but-standard biopic "Pasolini." The 2014 impressionistic production dramatizes the final days of the filmmaker — who was murdered — and stars Willem Dafoe in the title role.
At 12:30 p.m., the program shifts to showcasing the multitalented man's canon with a 35mm screening of his second feature, "Mamma Roma." Shot in B&W, the 1962 drama is considered one of his finest and stars the magnetic Anna Magnani as a former prostitute and mother who is seeking a new life in an apartment in Rome, only to discover the past knocking at her door.
Pasolini relished depicting the hardscrabble existence of Rome residents, and in his 1961 film debut, "Accattone," receiving a 4K restoration, he chose to carry on the gritty tradition he established in his two novels by fictionally surveying the slums of that city and its inhabitants, and never romanticizing either. "Accattone" tells the story of Vittorio (Franco Citti, who had no prior acting experience and turned into a frequent collaborator), a lazabout who imagines himself as much more than that. It screens at 3 p.m.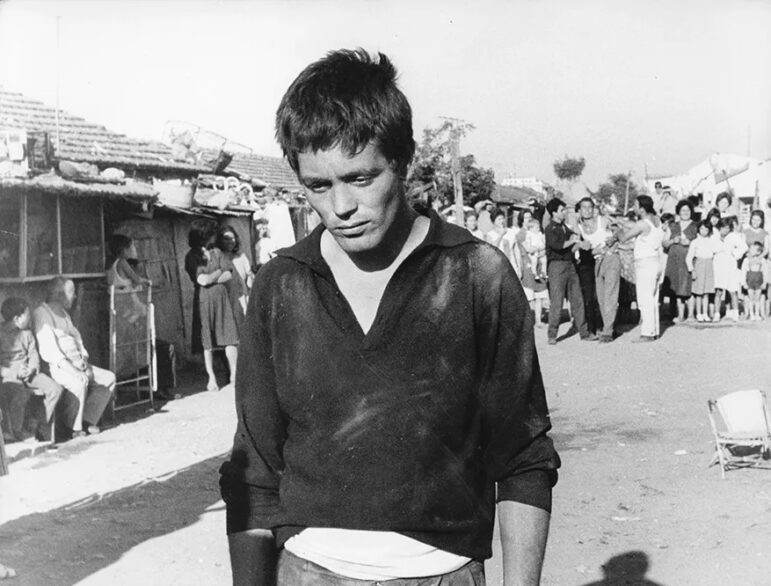 Unlike some of his contemporaries, Pasolini wasn't afraid to "go there," disrupting the status quo and shaking them up in the process. While "Medea," his 1969 adaptation of the classic mythological tale that involved shocking incidents of violence, failed to be a commercial success, it did receive enthusiastic responses from critics and film historians. It also gave opera diva Maria Callas one juicy acting role. It screens at 6 p.m.
Should you be easily offended, best sit out "Salo, or the 120 Days of Sodom," the last film in the program. Pasolini's final film socks it to the rich and transfers the story of the Marquis de Sade to the fascism that thrived in WWII. Four men entrap 18 teens and then use them for their playthings, torturing and sexually abusing them. Pasolini's damning statement about corruption, abuse and unchecked power got banned, but there's no denying this is a powerful work. It screens at 10 p.m.
Tickets cost $12-$15 per film, $80 for a full pass. Vaccination proof and ID required. To purchase tickets in advance, visit https://www.cinemaitaliasf.com/. The program is being made possible by Cinecitta, the Italian Cultural Institute of San Francisco, Cinema Italia San Francisco and Artistic Soul Association.
---
Over in the South Bay, five well-received documentaries seeking Academy Awards love make up Doc5. All will be shown at the Guild Theatre in Menlo Park. The festival runs from Wednesday through Friday.
The list is an impressive one, and includes David Siev's award-winning "Bad Axe" (1:30 p.m. Thursday) about his Cambodian-Mexican family's restaurant struggles during the pandemic.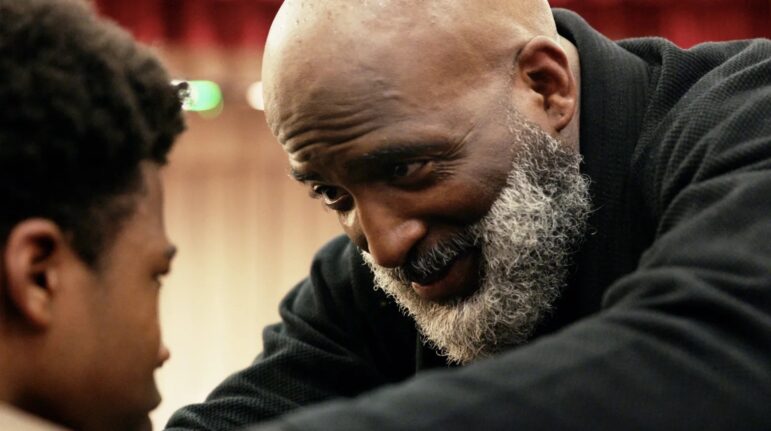 The inspiring "The Cave of Adullam" (3 p.m. Wednesday), which is executive produced by Laurence Fishburne, follows four students in a life-changing Detroit martial arts academy as well as the school's leader.
Holly Morris' stirring, certain-to-give-you-a-chill "Exposure" (4:30 p.m. Thursday) chronicles an expedition by 11 women from Arab and Western nations as they face a variety of perils on their trek to the Arctic.
Unfortunately, "The Janes" — a chronicle of the Chicago late '60s/early '70s collective of women who helped those in need get an abortion — is already sold out.
In directors Ricki Stern and Annie Sundberg's "My So-Called High School Rank," the stagings of three high school productions — one in Cupertino, the others in Granite Bay and Ripley, West Virginia — of a dystopian musical called "Ranked" don't go off as planned. It screens at 7:15 p.m. Wednesday.
To order tickets, visit https://doc5filmfest.org/.