A large tree branch fell on the Mr. Softee truck parked near the Exedra Plaza on the evening of Wednesday, Aug. 31. The Piedmont Fire Department was on the scene immediately and helped clear the scene. No one was injured.
Mister Softee Norcal told the Exedra that neither the driver nor the truck was hurt or damaged and they'll be back as usual next Wednesday.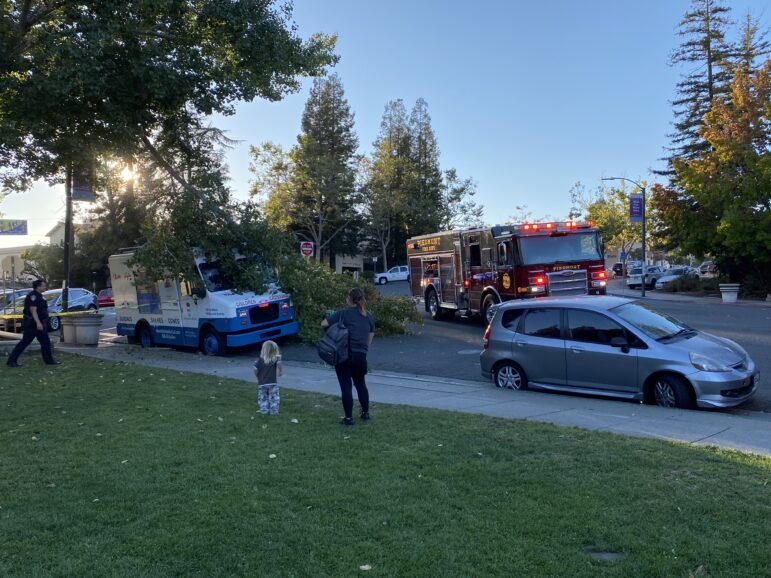 Sudden branch or limb drops can happen on hot, calm days in the summer, according to tree care experts. City Piedmont Parks and Projects Manager Nancy Kent said the trees are Highland Poplars and that the city arborist agreed that this was a case of sudden limb drop. She said city had the trees pruned the following day.