If, like many who have tried, you never got much beyond "Call me Ishmael" in Herman Melville's gargantuan novel about the great white whale, but have been loathe to admit it, take note: The San Francisco Maritime National Historical Park and its partners are mounting a 24-hour marathon live reading of "Moby-Dick" from noon to noon Oct. 22-23 at the Maritime Museum at 900 Beach St. in San Francisco.
Some of the 1851 novel's 135 chapters (plus an epilogue!) will be faithfully intoned by performers and artists, but you can sign up to read a chapter to the gathered crowd yourself at https://maritime.org/events/mobydick/. (Hint: Avoid chapter 54 like the plague — it's 7,938 words long. You might want to opt for chapter 122 at a paltry 36 words instead!)
The event is free, but attendees are asked to register on the site. The reading will be preceded during the month leading up to it by a series of lectures and events, also free, that touch upon topics such as capitalism, the ecology and the novel itself. Find descriptions on https://www.facebook.com/SFMobyDick2022.
In the spirit of these events, here is a bit more Melville and "Moby-Dick" trivia. The book was a colossal failure in the author's lifetime, rendering him sales income of $1,259.45 (and his widow fetched a measly $81 in royalties on his death in 1891, according to a "Moby-Dick by the Numbers" post on the Atkins Bookshelf blog). The 1851 first edition was priced at $1.50, but as of today, can fetch up to $65,000. The dimensions of the beast the vengeful Ahab lusted after, as described by the aforementioned Ishmael, were 90 feet in length and 40 feet in circumference.
And if you visit Arrowhead, the farmhouse home/historic museum in Pittsfield, Massachusetts, where Melville hunkered down in the winter of 1850-51 to pen "Moby-Dick" from his second-floor study, you can stand at his writing desk and gaze out his window at the distant Mount Greylock, the 3,491-foot peak in the Berkshires (tallest in the state) whose snow-covered, curving hump is said to have inspired his description of the great white whale.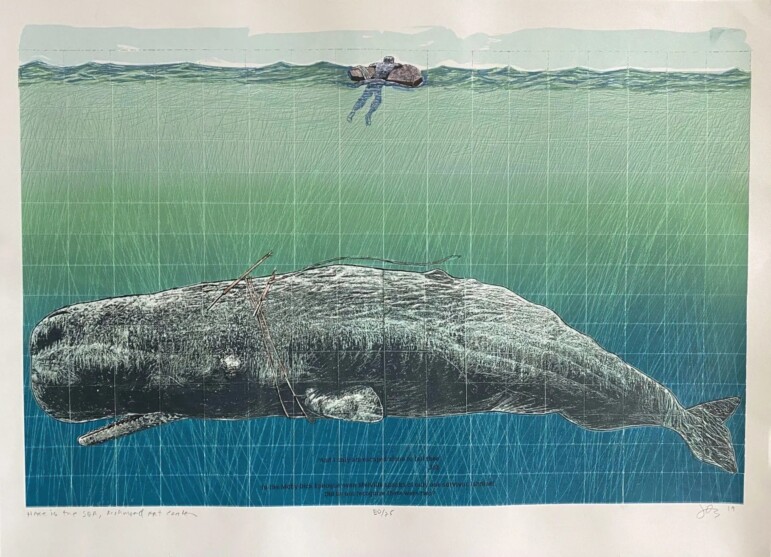 ---
From Page One: "She rides out of the forest alone. Seventeen years old, in the cold March drizzle, Marie who comes from France.
"lt is 1158 and the world bears the weariness of late Lent. Soon it will be Easter, which arrives early this year. In the fields, the seeds curl in the dark cold soil, ready to punch into the freer air. She sees for the first time the abbey, pale and aloof on a rise in this damp valley, the clouds drawn up from the ocean and wrung against the hills in constant rainfall. Most of the year this place is emerald and sapphire, bursting under dampness, thick with sheep and chaffinches and newts, delicate mushrooms poking from the rich soil, but now in late winter, all is gray and full of shadows.
"Her old warhorse glumly plods along and a merlin shivers in its wicker mew on the box mounted behind her.
"The wind hushes. The trees cease stirring.
"Marie feels that the whole countryside is watching her move through it.
"She is tall, a giantess of a maiden, and her elbow and knees stick out, ungainly; the fine rain gathers until it runs in rivulets down her sealskin cloak and darkens her green headcloths to black. Her stark Angevin face holds no beauty, only canniness and passion yet unchecked. It is wet with rain, not tears. She has yet to cry for having been thrown to the dogs."
Excerpted from "Matrix" by Lauren Groff. Copyright © 2021 by Lauren Groff. All rights reserved.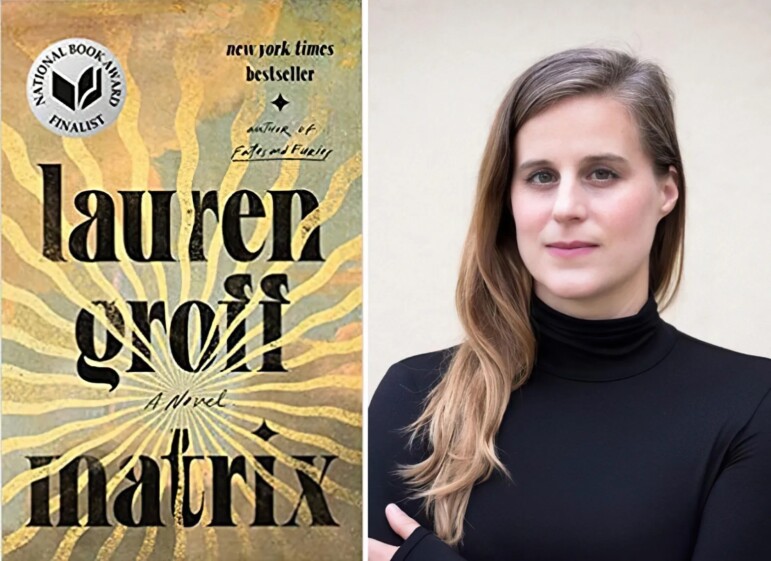 "Fates and Furies" author Lauren Groff has amassed many a literary prize to date, but nary a Booker, a Pulitzer or a National Book Award. However, her utterly engrossing new novel, "Matrix" (Riverhead Books, $28, 272 pages) is the 2022 Joyce Carol Oates Prize winner, an honor awarded by the Oakland-based New Literary Project that goes specifically to a mid-career author who has not received one of those biggies but is deemed deserving of one. It comes with a $50,000 stipend and the opportunity to be featured in conversation with Oates, and you can find a livestream of their encounter on YouTube. In the meantime, Groff will be doing a reading and signing at Orinda Books at 3:30 p.m. Oct. 15. Register at https://www.orindabooks.com/ or email info@orindabooks.com.
---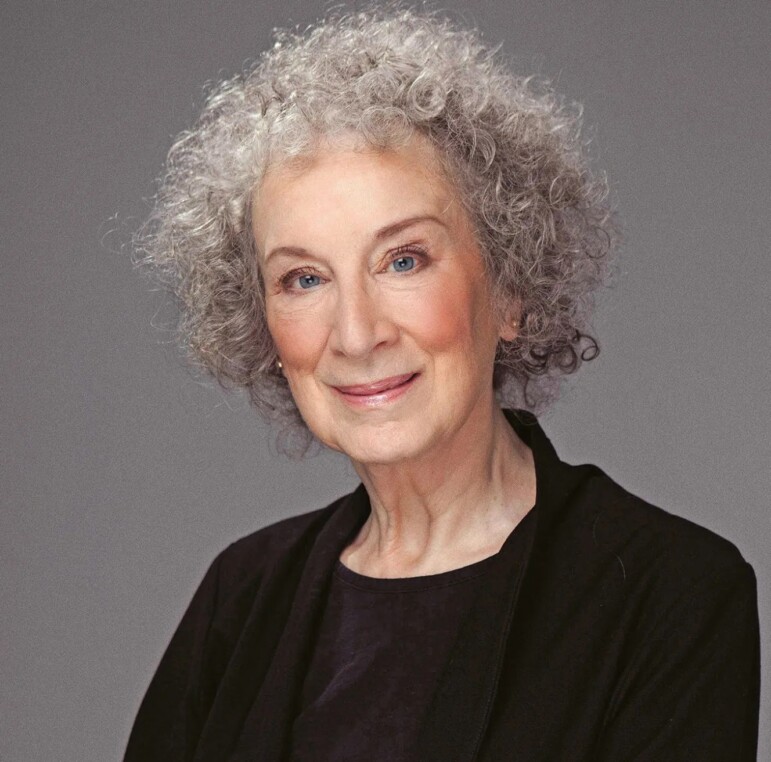 Author alert: Undoubtedly Canada's most famous literary eminence, Margaret Atwood, Booker Prize-winning author of "The Blind Assassin," "Testaments," "Alias Grace" and, of course, the dystopian "The Handmaid's Tale" (now in its fifth season as a Netflix series), is coming to Stanford's Memorial Auditorium on Oct. 15.
She will be presented in a program fittingly titled "Fight the Future," moderated by Canadian lawyer and journalist Dahlia Lithwick, at 7:30 p.m. You can find tickets, $15-$70, at ​​https://live.stanford.edu/.
---
In the pipeline: Two big-name novelists are releasing new works later this month. John Irving, author of "The Cider House Rules," "The World According to Garp" and "A Prayer for Owen Meany," gives us his first new novel in seven years with "The Last Chairlift" (Simon & Schuster, $38, 912 pages), which publishes on Oct. 18. As the title suggests, the protagonist is a slalom skier, and the novel takes her from a downhill race in Aspen in 1941 back to her home in New England, where she becomes a mother and a ski instructor. "No Country for Old Men" author Cormac McCarthy, meanwhile, has a two-volume set coming out. First to publish will be "The Passenger" (Knopf, $30, 400 pages) on Oct. 25, to be followed by "Stella Maris" (Knopf, $26, 208 pages) on Dec. 6. The two related works concern a salvage diver, who discovers a submerged plane with nine trapped bodies and a 10th that is missing, and his math-genius schizophrenic sister, whose story in the second novel is told entirely in dialogue between her and her psychiatrist. If you wait until the December date, a boxed set is available for $56.