On September 1, 200 Wildwood students took action and walked, scootered and biked to school. The event was the idea of PHS senior, Skye Yeh as part of her Girl Scout Gold Award. During the summer she and some helpers built three new scooter racks which now reside in the courtyard at Wildwood School.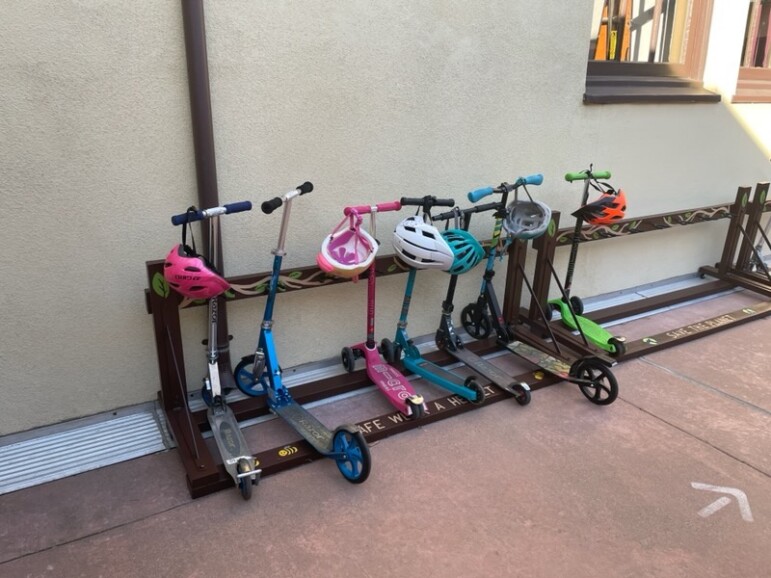 The idea came after seeing the overcrowded drop-off and pick-ups in front of the school. Too many cars make for unsafe situations for the students. After talking to the school principal and a safety officer at Piedmont Police, it was decided she wanted to get more cars off the roads.
The school had almost 78% of students walk, scooter, bike and even roller skate to school. The classes ranged from a 95% participation to a 61% participation. The street out front of the school was noticeably emptier that morning. The teachers were thankful for the scooter racks and for the event and hope for a continued habit of choosing self-propelled transportation over cars.
Carol Cramer, principal of Wildwood School said, "I'm so proud of all the students that walked or scootered to school or found a way to walk instead of being driven." Skye hopes the students and parents learned something or felt empowered to make a difference in their future choices that affect their safety, health and the health of the environment.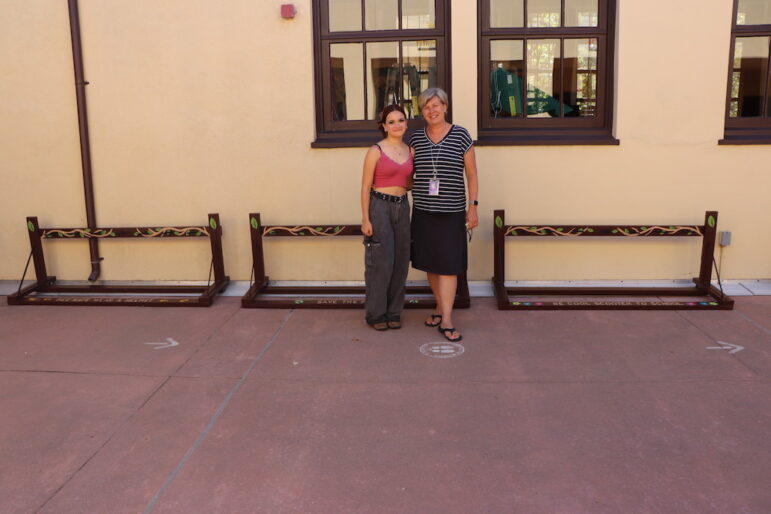 A list of reasons to participate was compiled and shared with students, teachers and parents; along with some safety rules.
Reasons to walk or scoot to school:
1. It's Fun, walking and scootering are more fun than sitting in a car.
2. It's Healthy, exercise is good for your body.
3. It's a great way to start the day, exercise gets your brain going too.
4. It's planet friendly, less pollution from fewer cars.
5. It's friendly, walking with neighbors makes new friends
6. It's safer, fewer cars make safer streets.
Safety rules, If walking to school:
-stay on sidewalks
-use crosswalks
-walk with friends and neighbors
-look both ways before crossing a street, wait for cars to stop
-be aware of your surroundings, especially near driveways
-listen to crossing guards and police officers
Safety rules, If scootering to school:
-Wear a properly fitting helmet
-Adjust your scooter to a proper and safe height
-Be mindful of pedestrians and alert them you are near
-Follow all walking rules
-Ride on the sidewalk, not in the street
-Use the new racks to store your scooter and helmet
-Remember to take your helmet and scooter home at the end of the day