Having a regulation competition pool means the world to our high school program. Few people know this, but the sport of water polo is played entirely in deep water, you cannot touch the bottom. The old pool PHS competed in was shallow on one end and so narrow you could push off the walls to swim. Imagine playing basketball in a gym and one basket was 5 ft high and the other was 10 ft high with walls directly out of bounds, or playing on a football field only 73 yards long.
The current pool size also significantly impacts use and practice time. Many of our swimmers end up joining swim teams outside of Piedmont because the current pool size cannot accommodate competitive swimming. It is also a constant struggle to secure practice time when pool space is so limited. Our team practices from 7 – 9 p.m. each night, making a long day for our student-athletes.
The new pool will bring a real sense of community to our student-athletes. The pool is slated to be water polo regulation, which allows us to train and host games locally inside Piedmont. For the past several years, our team has played every game on the "road". The team is incredibly excited at the prospect of a regulation-size competitive pool that would not only allow for practice and games with space for family and fans, but also for a facility that all groups could utilize. Having a new pool will really bring that sense of school spirit and camaraderie of youth sports.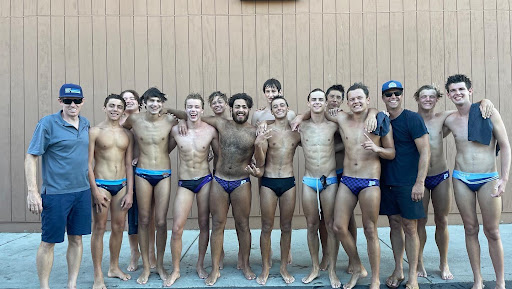 We are very fortunate for the aquatic facilities we've had for the past 54 years and thankful to the community for passing Measure UU to rebuild the pool and recreation center. But given the current economic climate, we ask the community to step up once again. The new Piedmont Community Pool Project will serve as a community center piece for another 50+ years.
The Piedmont Recreational Facilities Organization (PRFO) is proud to partner with the City of Piedmont in launching a capital campaign to privately raise up to $2,000,000 for the completion of the Piedmont Community Pool. The building of the new Piedmont Community Pool will not only provide a new facility for local swimming and aquatic sports programs but create a recreational hub in the center of town for use by our entire community. To learn about the campaign or to donate, please visit PRFO.org.