Sarah and I help welcome new families to Piedmont.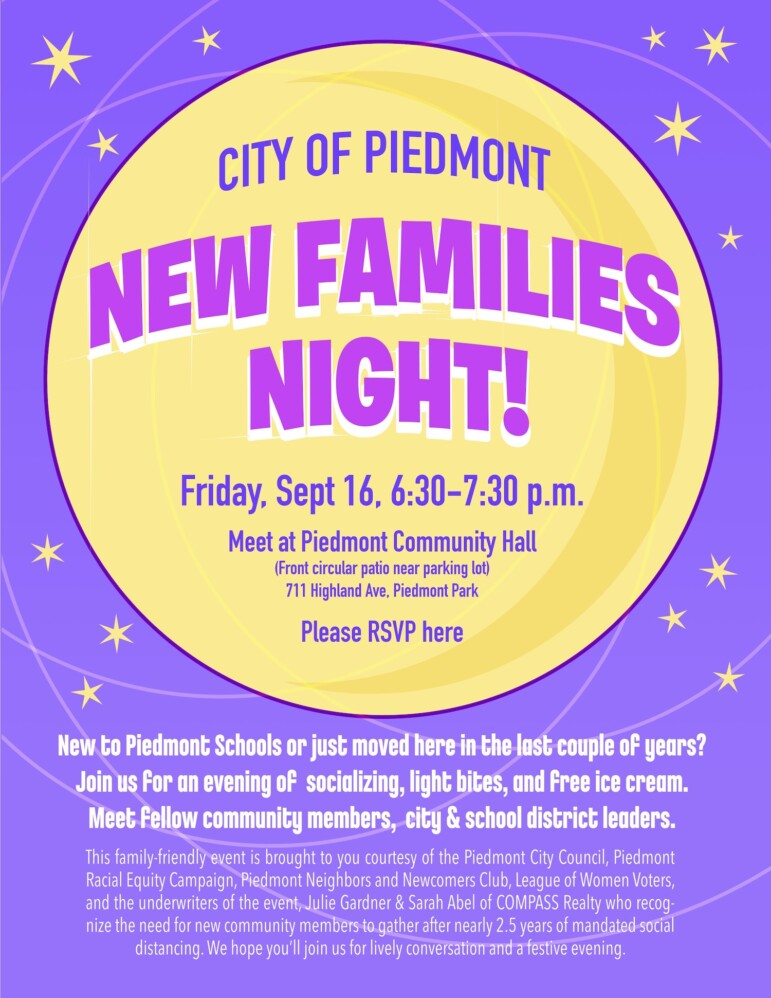 [SPONSORED]
The personal stories of one Realtor's battles and triumphs in the highly-competitive Bay Area Real Estate Market, seeking to illuminate and humanize the very real ups-and-downs of homeownership.
I'm not gonna lie, there are days when I'm ready to scream. Days when our tasks seem to multiply beyond reason, days when we're racing against the clock, days when we are pushing the ball uphill, days that turn into late nights, and days when it's literally impossible to meet other people's expectations no matter what we do. (Those are the toughest days of all.)
So how lovely to be involved in an evening in which Sarah and I help welcome new families to Piedmont to celebrate community. After more than two years of social distancing, isn't it nice to have a reason to unite once more in friendly fellowship on common ground? (Yes, it is.)
Although everyone is welcome, this event is specifically designed for those families/newcomers that joined the Piedmont community in the last few years and missed the opportunity to connect and make new friends due to COVID restrictions.
Scheduled right before "Movie Night in the Park," please join us for light bites and free ice cream. (You'll be coming for "Sing 2" anyway.)
This all-inclusive event is brought to you courtesy of the Piedmont City Council, Piedmont Education Foundation, Piedmont Racial Equity Campaign, Piedmont Neighbors & Newcomers Club, League of Women Voters, AND is underwritten by us – Julie Gardner & Sarah Abel of COMPASS Realty.

Date/Time: Friday, Sept 16, 6:30-7:30 p.m.
Location: Piedmont Community Hall Patio at 711 Highland Avenue
RSVPs much appreciated! See you there.

How can we help you?
Julie Gardner & Sarah Abel | Compass Realty
Not just Realtors, but consultants in all things house and home, we're here to educate, explore, examine and refer . . . In short, you may count on us to take care of your home as if it were our own and anyone who knows us, knows we take pretty darn good care of our homes.