State Superintendent Tony Thurmond announced Thursday the state will begin recruiting candidates for 10,000 new school counselors who would nearly double the number in California's schools in coming years.
The 2022-23 state budget broadened the financial incentives for potential candidates to pursue a master's degree in counseling and for aspiring counselors to work with an experienced counselor, through a residency program, while pursuing a credential.
Even before the COVID pandemic, there was a shortage of counselors, especially in rural schools and those serving Latino and Black students, Thurmond said. Now, he said, "there's been a rise in depression, an increase in anxiety, an increase in visits to emergency rooms and hospitals among students. We are setting out to find ways to meet the social and emotional needs of our students so that we can continue to support their learning."
In the early 2000s, California had the highest student-to-counselor ratio in the nation, about 1,000-to-1. With increased state funding, many districts made counseling a priority, and the ratio declined to 572 students per counselor in 2020-21, according to the American High School Counselor Association. That's still fifth-highest in the nation and a third higher than the national average of 415-to-1. The association recommends 215 students per counselor, a ratio only Vermont and New Hampshire have attained.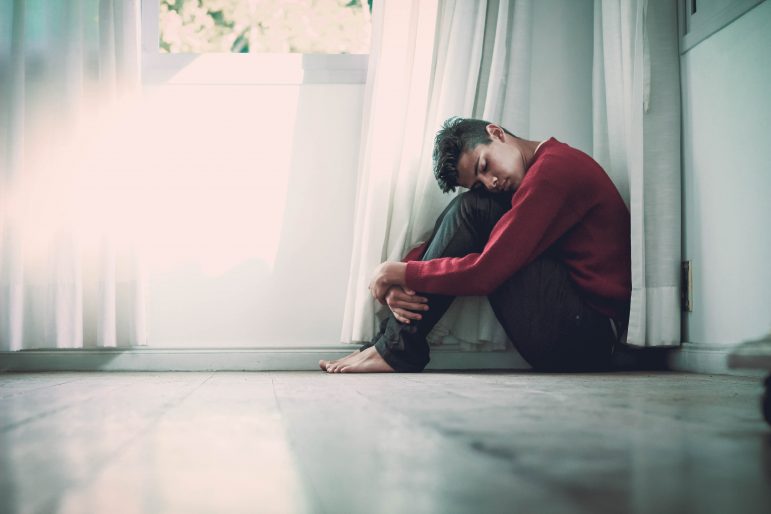 Thurmond acknowledged that doubling the number of counselors is a long-term goal, and higher education programs currently may not be able to meet the demand. But he said he is working with California State University, the University of California and private colleges and universities to expand opportunities for internships and degrees over the next several years.
Thurmond is hoping more financial aid will expand the number of candidates. The Golden State Teacher Grant Program, which provides $20,000 in tuition and expenses, will now be available to those pursuing a master's in counseling, with the requirement that recipients agree to work at least two years in California public schools. The Legislature this year appropriated $184 million for counselor residencies, to partially cover the salary of an aspiring counselor who is being mentored for a year while pursuing a credential.
Applications for the programs, administered by the California Student Aid Commission, will be available soon. Meanwhile, those interested can find out more by writing the California Department of Education at MHcounselors@cde.ca.org.