Family: Jenna, Jack, Ava and Lily Caldwell
Pet: Daisy Mae
Age: 4 and 1/2
Breed: Havanese
Adoption story: Daisy came to us after many years of waiting to get a family dog. We finally made the decision when our elder daughter was a junior in high school and realized that if we were going to establish some family bonds, then we had better do it sooner rather than later.
Likes: Sunbathing, fuzzy blankets to nap on, watching out the window, playing with her toys, treats, and belly rubs.
Dislikes: Anyone who is delivering anything to our house. Daisy is also still not too sure if she likes car rides or not. If she can sit on your lap and have her ears flapping in the wind, then she's happy. If she has to sit in a seat by herself, then she's not very happy.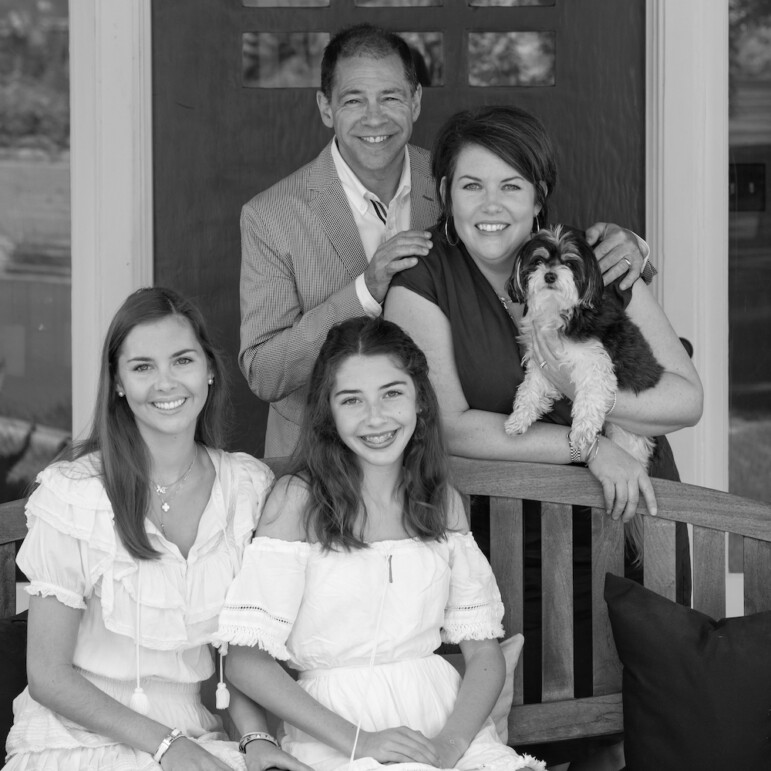 Interesting facts: Daisy has a built-in alarm clock when it comes time for her daily Greenie treat. Daisy brings unconditional love and joy to our family.