Pet: Junebug Sears
Family: Joanie, Michael, Tom, Nikko, Maya, & Savannah Sears (Mom, Dad, Granddad, brother and two sisters)
Age: 2
Breed: Pitbull Terrier
Adoption story: Junebug was the poster child for the Wags to Wishes Animal Shelter. We had intended to foster her to lessen the heartbreak of losing our former dog Dakota to cancer. What intended to be a short term stay turned into us all falling in love. The rest is history.
Likes: Daily romps at the Piedmont Dog Park, anything crunchy from our carbohydrate closet, sleeping in our bed, sitting on laps, and playing tug of war. She is happiest on a hot pile of laundry fresh out of the drier.
Dislikes: Junebug is not a huge fan of being cold. In fact she loves to wear jammies on cold winter mornings.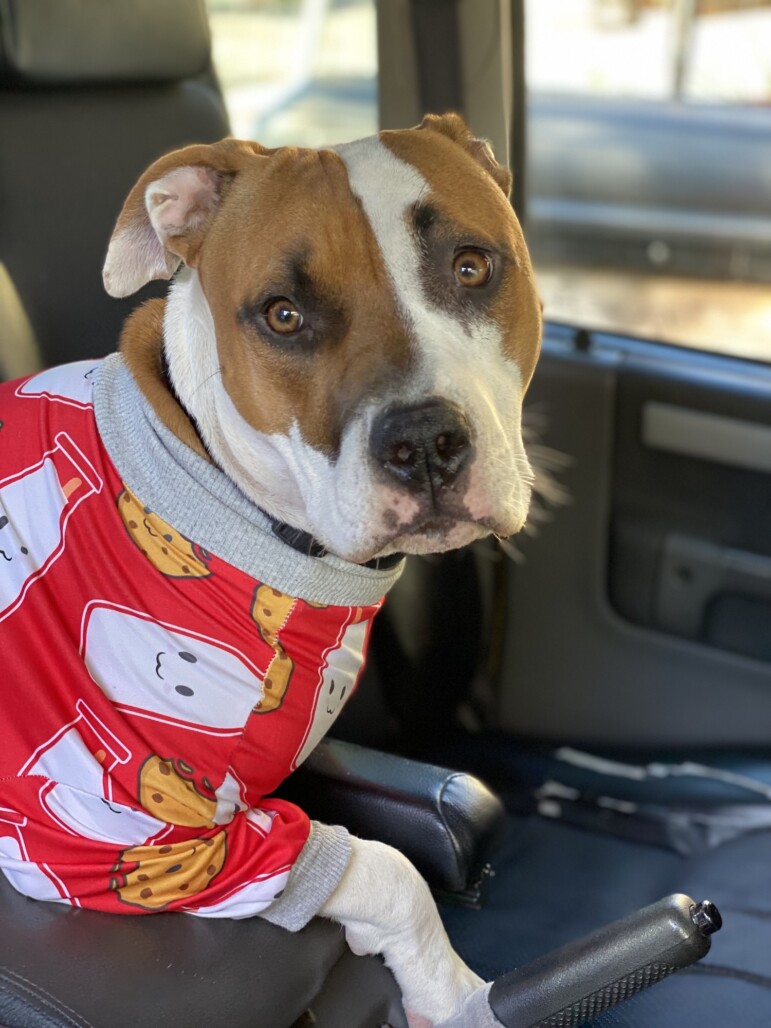 Interesting facts: Junebug has a huge personality. She loves her people and knows she's loved. Junebug is looking for modeling work. If you know someone, please contact her agent, Joanie Sears (also a Wildwood 3rd Grade Teacher).