Family: Ronnie, Kelly, Amber, Everett, and Paige Ellis
Pet: Mabel
Age: 8
Breed: Mini Aussie Shepherd
Adoption story: Our youngest daughter internet-stalked her. Mabel was living in the avenues in SF when we adopted her.
Likes: FOOD! Mabel has never met a morsel she didn't like and would do everything or anything for a bite — sit, shake, lay down, roll over, or dance.
Dislikes: Water, especially baths or showers. In her mind a dirty dog is a happy dog! Also not having food.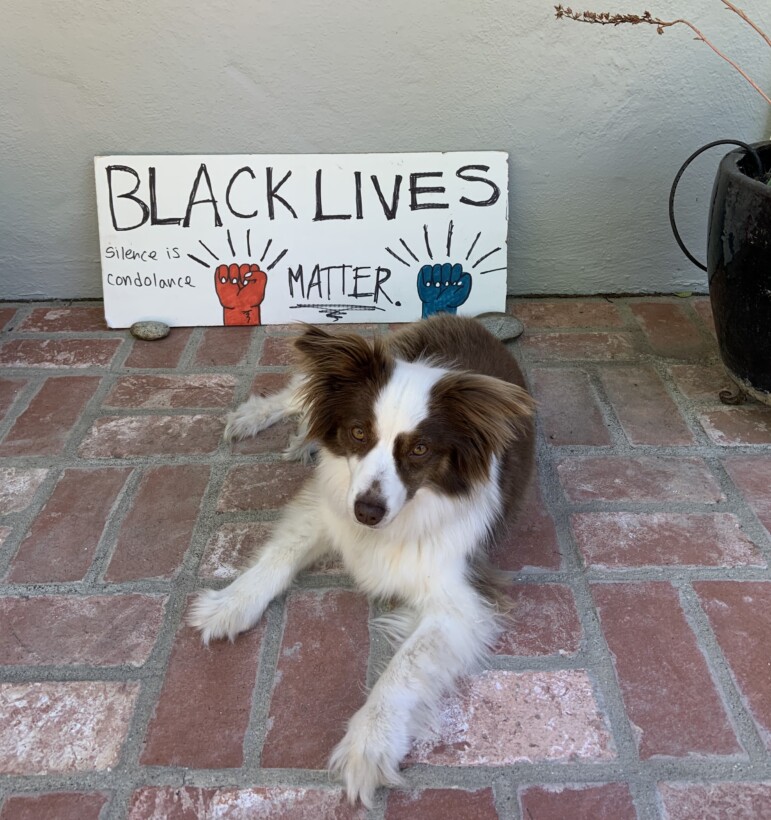 Interesting facts: Mabel loves people and attention although she barks for the first 5-10 minutes that she has visitors. Our kids ask to Facetime with Mabel before they want to see us. She is well loved and everyone's favorite.