Family: Colin, Tara, Travers and Rita Kemp
Pet: Shirley
Age: 19 months
Breed: Wirehaired Pointing Griffon
Adoption story: We had always wanted a dog and in fact had decided on this particular breed before we were even married, but some combination of housing, work, and kids kept us from moving forward. With COVID, while we had all kinds of new challenges juggling life's obstacles, someone was always at home, and we all needed some extra companionship, so, like so many others, we decided it was time to get a puppy.
We found a breeder who owned and let us meet both parents, so we could get a better sense of what we were in for, and then got lucky with the litter and the wait list. The hardest part was deciding on the name. The kids won, of course; and they picked well! "Shirley" is named after the Shirley Lake hike and ski run at Palisades Tahoe, where the whole family likes to play year round.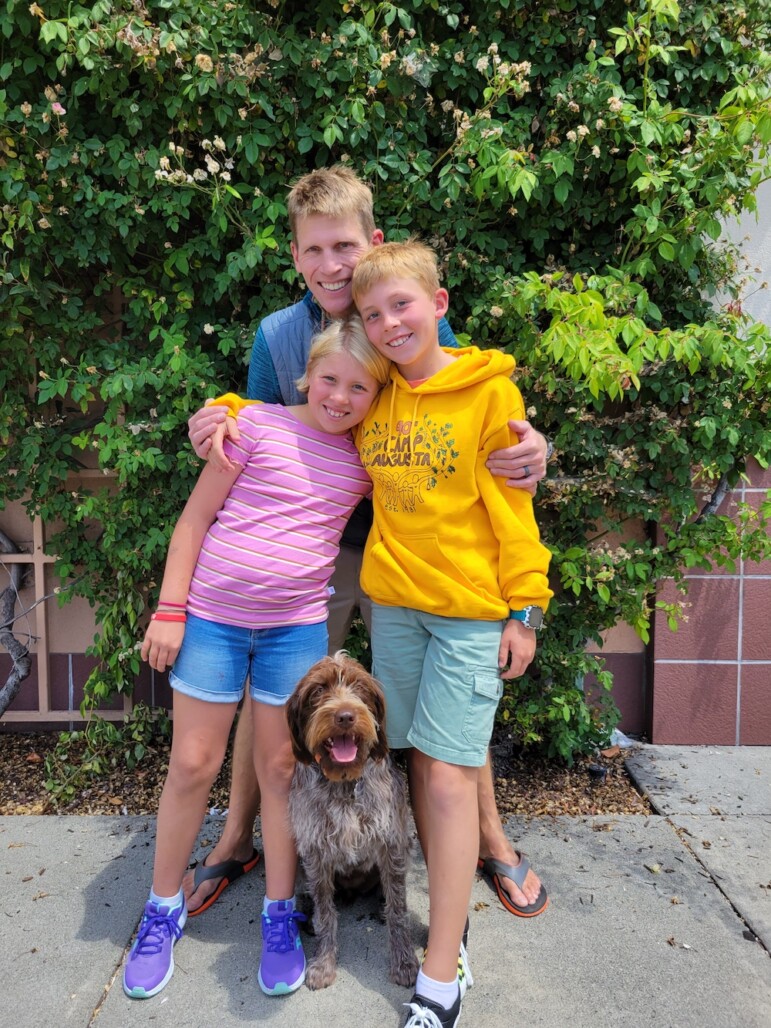 Likes: People, other dogs, birds & balls, water & snow.
Dislikes: Being alone. Whether people or pets, Griffs prefer to be near others.
Interesting facts: Though less common in California, WPGs or "Griffs" are one of the oldest AKC breeds. They are non-shedding, hypoallergenic, all-terrain hunting dogs with webbed paws who both point and retrieve. Smart and easily trained, with shaggy faces and silly personalities, they are super friendly family dogs who are game for anything that involves you! Griffs are fabulous dogs for active, outdoor-oriented families. They love running, hiking, swimming, camping, and playing in the snow. Anyone interested in this lesser-known breed should feel free to contact us with questions.