Despite an official decrease in COVID numbers across the region, Piedmont schools have recorded a high number of cases since opening on Aug. 10. According to the PUSD COVID dashboard, schools last week had 41 student cases and one staff case. (Families with a student who tests positive are asked to upload the results of their tests to the Primary Health website for local and state reporting purposes.)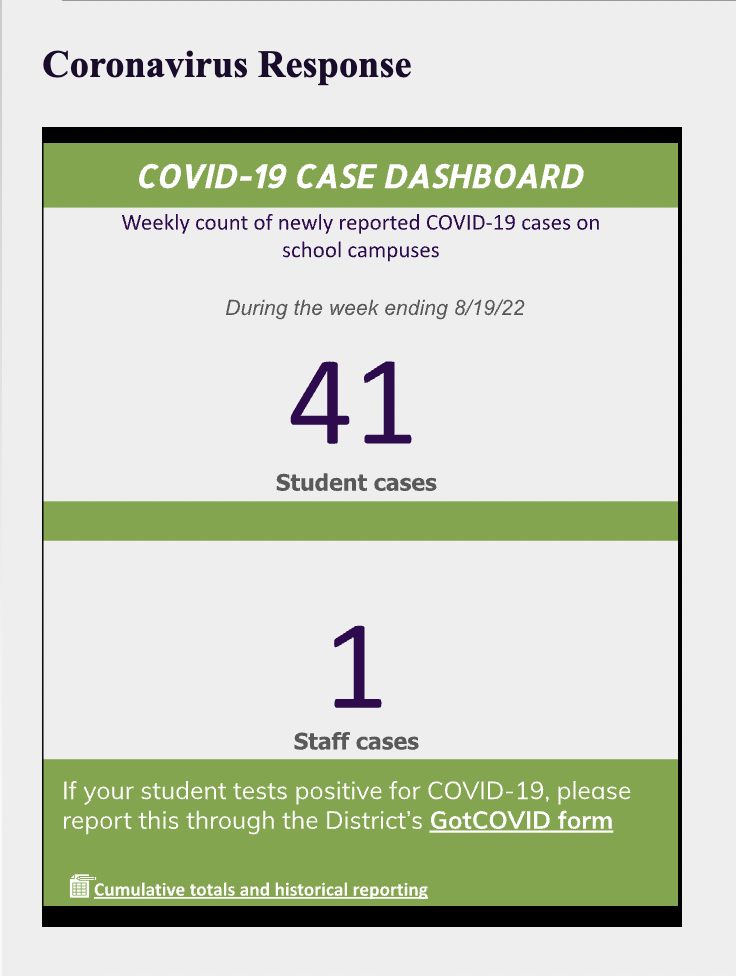 So what to make of the Alameda County Health Department's COVID-19 dashboard that says Piedmont has only seen an increase of nine new cases in the last week?
COVID case counts in Piedmont on Tuesday officially stood at 1,611 — up from 1,602 on August 16. That's a lot of data to reconcile and perhaps the numbers will better reflect the reality on the ground in coming days.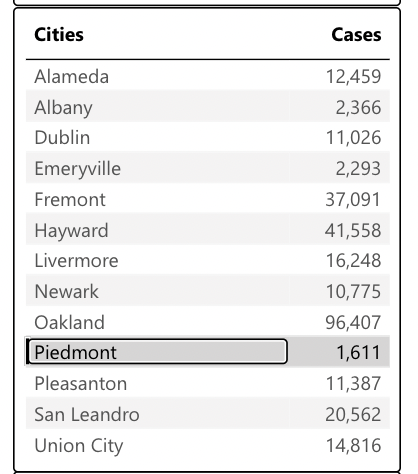 From the San Francisco Chronicle reporting on August 23:
Five out of nine Bay Area counties Monday advanced into the "low" COVID-19 community level tier based on hospitalization rates, for the first time since the summer BA.5 surge, according to U.S. Centers for Disease Control and Prevention data. San Francisco, Marin, Sonoma, San Mateo and Alameda counties were in the agency's lowest tier. Napa, Solano, Santa Clara and Contra Costa counties moved out of "high" and into "medium," determined by the rate of new COVID-19 hospital admissions and inpatient beds used by those patients, based on the current level of new cases. However, according to the CDC's coronavirus transmission map, all counties in the region remain in the "high" virus transmission category, based on the rates of new cases and positive tests — a category that comprises 92% of the U.S. population.