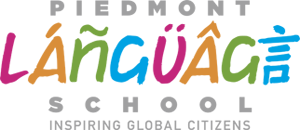 Piedmont Language School is now open for registration in our newly revamped after-school Mandarin program in conjunction with our new partner East Bay Chinese School. East Bay Chinese School has been part of the Bay Area Mandarin community for four decades, and Piedmont Language School is thrilled to have them as their new partner.
These in-person classes offer a variety of ways for young students to get a foundation in Mandarin, using music, stories, and other fun methods of exposure to Chinese language and culture. The classes are taught by experienced teachers who are native Mandarin speakers. Learn more HERE.
The school is now back to in-person classes and has hired a new Executive Director, Jennifer Poole, who is a Piedmont parent of kids at Havens, Piedmont Middle School, and Piedmont High School. Jennifer is passionate about kids' exposure to language at a young age and is looking to expand enrollment and the school's language offerings for Piedmonters.
"The elementary years are a unique time in a child's language development and ability, and I feel all children should be exposed to other languages and cultures during this crucial age. Since we don't have a school offering, Piedmont Language School's classes are absolutely essential to ensuring our kids are ready to be global citizens. I look forward to further developing our programs in conjunction with the community."

Jennifer Poole, PLS Executive Director
PLS offers Mandarin classes for elementary students. With the fall session starting next week at the Piedmont Community Church, classes are forming and registration is now open.