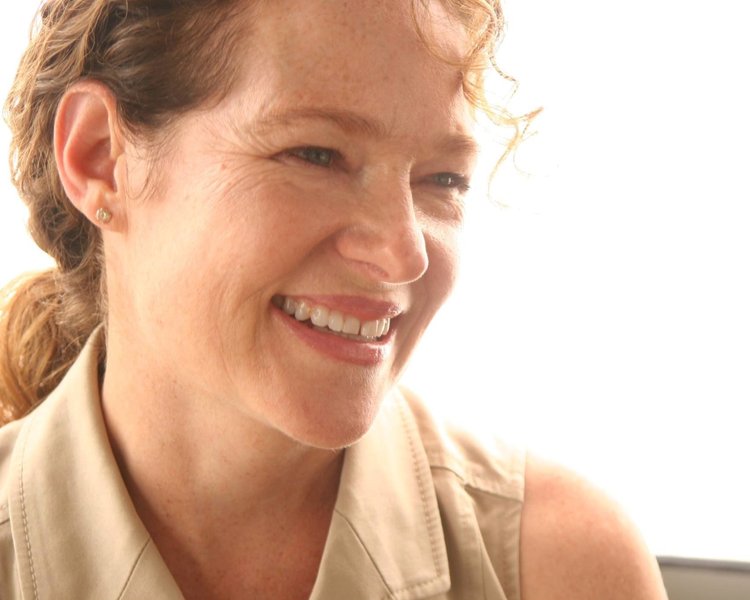 What is your role at Rancho Compasion and how did you first get involved?
Rancho Compasión is an animal sanctuary started by Miyoko Schinner, founder and CEO of Miyoko's Creamery. I got involved with Rancho a year ago because I admired Miyoko and her breakthrough vegan butter and cheese products, and I was looking for a non-profit that aligns with causes I'm most concerned about: animal welfare, climate change, and saving the planet. Rancho Compasión rescues sick or injured individuals from factory farms and allows them to live a life without suffering.
Our mission goes way beyond this to educate about the animals we normally dismiss as food and what they experience in the factory farms. We are part of a much larger movement to educate the public on the enormous negative impacts from animal agriculture, which is a leading cause of climate change, deforestation, and extinction of species. We consider how our personal consumer and dietary choices impact climate change, the environment, our own health, and the animals with whom we share this planet. These are urgent issues of our time and I want to be able to tell my grandkids I tried to help.
Will you tell me a little bit more about the Mindful Eating Film & Food Festival? What are you most excited for?
Rancho Compasión is sponsoring the Mindful Eating Film & Food Festival coming up this weekend August 6 – 7 at the Marin Center and Fairgrounds.
While we're trying to make a difference, we're also having a lot of fun. We're showing 5 beautiful and enlightening award-winning feature documentary films and many more short form films. We have 25 experts speaking at the event — filmmakers, entertainers, influencers, environmentalists, entrepreneurs, athletes, medical professionals, nutritionists, and chefs. I'm also excited about trying out samples from dozens of innovative plant-based food vendors.
The most controversial film at the festival is a local documentary called Elk Water, director & filmmaker Skyler Thomas' newest follow-up documentary highlighting the plight of the tule elk of the Point Reyes National Seashore.
Skyler Thomas' original whistleblowing film, The Shame of Point Reyes, which premiered at our first Mindful Eating Film Fest in 2019 in Point Reyes Station, made a splash in the local and broader community. The film dared to ask what the National Park didn't want the public to question: why are there private ranches on a national, publicly-funded park, and just how badly are the endemic tule elk and wildlife suffering for it? In the eye of the storm is Skyler and his camera, documenting the tragedies, corruption, and greed — giving us his newest feature-length documentary, Elk Water. He'll be answering our questions on the post-film panel discussion, alongside Ken Brower, a local politician and expert on the issue.
What makes this a compelling event for Piedmonters to attend?
A lot of Piedmonters are interested in documentary films and innovative foods. We are a highly educated town and I think many Piedmonters consider themselves as 'life long learners' and appreciate an event that's both fun, informative, and thought-provoking. And our neighbors are becoming increasingly interested in what we as individuals can do to contribute to stopping climate change.
What else is important to know about this event?
Entrance to the August 7 fair is free, for the plant-based food festival and many of the speaker panels. Tickets for the films and August 6 VIP reception/premier can be purchased at the Mindful Eating Film & Food Festival website HERE.
Are you or someone you know involved in a Bay Area nonprofit we should feature? Let us know at news@piedmontexedra.com