Coach Jim Landes is optimistic he has another strong girls tennis team in the West Alameda County Conference this fall. The question is whether they are competitive enough to make a run in the North Coast Section playoffs.
Several top players return, but the leading the group is a junior new to the squad. Tanya Kononova is the No. 1 singles to open the year, and she has a lot of talent.
"She just showed up out of the blue," Landes said. "Her ground strokes are strong. She's going to do very well."
Senior Anne Jumper is one of the top returning players, and should be high on the singles ladder. Landes said she has improved all four years she has been in the program.
"She has a very strong serve," Landes said. "I'm looking forward to a good season from her. She is well-rounded. Beautiful volley, strong ground strokes. The key for her is getting that serve under control. That seems to be happening."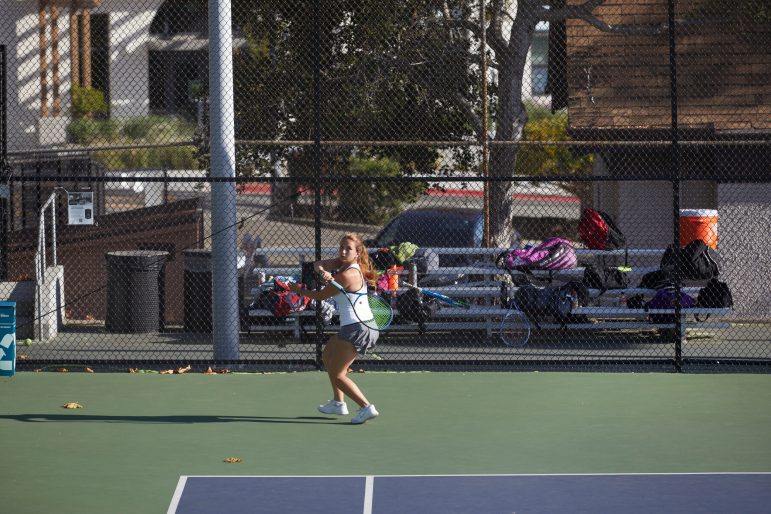 Mara LaForte and Michaela Bini are two more seniors who should fill out the singles bracket. Landes said they are both strong players who have benefited from four years with the program.
The No. 1 doubles team is currently sophomore Emma Eisemon and junior Cecilia DeFazio. That could change during the season as other players get an opportunity to play in different matches.
Junior Anika Gilliland will be in the mix to play both singles and doubles. Sophomore Carolina Romanczuk will also get opportunities as both a singles and doubles player.
Two talented freshmen made the roster: Kate Jumper (younger sister of Anne) and Arianna Kortum. The former will almost certainly be in the doubles rotation, according to Landes.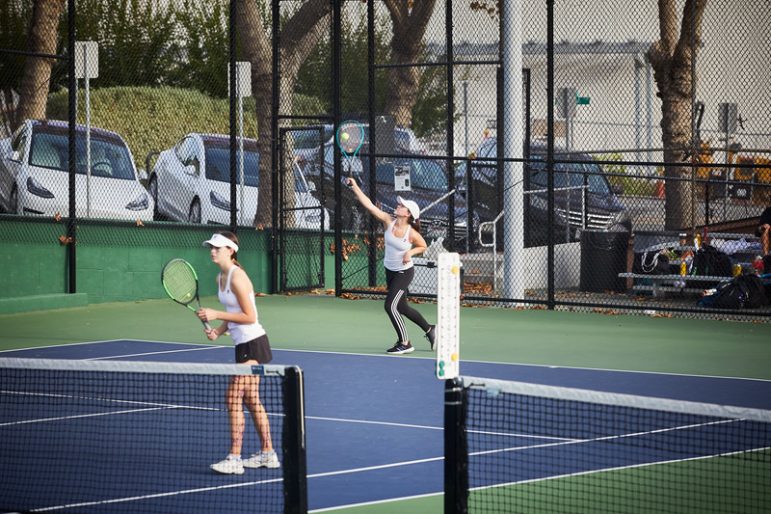 Other seniors on the roster include Sophia Kalamas and Talia Blumberg
Three other call-ups from junior varsity should also see plenty of action: Asha Byers, Abigail Call, and Ellie Broscow.
The program has a tradition of making the NCS playoffs, and Landes expects the team to continue that.
"I don't see us winning NCS, but I think we'll get there," he said. "I'm feeling pretty positive. I think we need to improve our doubles play. That's probably our No. 1 priority. A lot of our girls are uncomfortable at the net. You have to be able to do that in doubles. We're having trouble serving. Getting second serves in. We're going to work on that more."
Landes added that intangibles and strategy are important as well.
"The strategy that some of the girls use needs to improve," Landes said. "Just think on the court a little better. That comes with experience. Not getting down on themselves so quickly."
Last year's team went 15-9-1 against a strong schedule, including the NCS Division 2 playoffs. Piedmont won its first round match over Justin-Siena-Napa, then lost to College Prep in the second round.