Piedmont High School's football team opened its season with a 27-20 loss at home to Seaside on Aug. 26. The Highlanders broke off a couple of huge plays, but it wasn't enough to hold off the Spartans.
Jack Nelson rushed for 82 yards on 21 carries to lead Piedmont. Markos Lagios completed 15 of 23 passes for 185 yards and two touchdowns, with two interceptions. Matteo Costa had a 75-yard interception return for a touchdown.
Isiah Bivins intercepted two passes for Seaside. Spartan quarterback Jamari Vaughns ran for 139 yards on 20 carries and also completed 11 of 19 passes for 162 yards, with a touchdown and an interception. Jeter Olivares caught five passes for 105 yards and a touchdown.
"Overall, we played pretty well considering we didn't have a scrimmage or any contact," Highlander coach Jordan Seiden said. "In a lot of ways, even though we were smaller both in size and in numbers, we out-physicaled them. We played hard."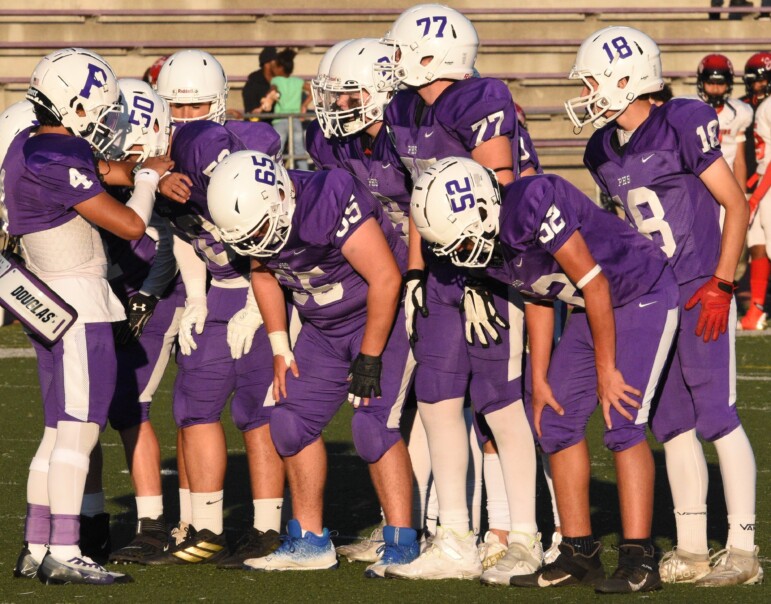 Piedmont jumped out to a 7-0 lead in the first quarter. After Piedmont drove to the Seaside 12 on the game's opening possession, Bivins picked off a Lagios pass at the 5 and returned it seven yards. Seaside then drove to the Highlanders' 9, but Brayden Hong made a huge tackle on fourth down to end the drive. Piedmont drove 91 yards for the score, with Lagios hitting a wide open Sam Shelby for a 66-yard touchdown pass.
The Spartans came right back with a big play of their own, as Vaughns hit a just-as-wide-open Olivares for a 64-yard scoring pass. The first quarter and first half ended in a 7-7 tie.
Seaside was driving in the third quarter when Costa stepped in front of a Vaughns pass intended for Isaiah Galutira and took off the other way. The 75-yard return gave Piedmont a 14-7 lead.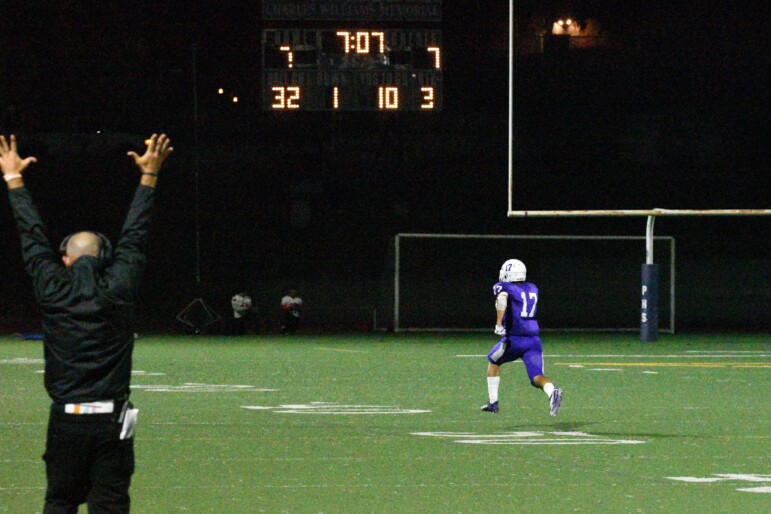 But the Spartans took the ensuing kickoff and drove 62 yards in eight plays, with Olivares scoring on a one-yard run.
Late in the third quarter, Seaside took the lead with Olivares again scoring on a one-yard run.
Piedmont responded, marching 65 yards on 10 plays culminating in a seven-yard pass from Lagios to Shelby. Andrew Beal blocked Shelby's extra point kick attempt, however, and the score was 21-20 in favor of the visitors.
The Highlanders got the ball back one more time late in the game. They moved from their own 25 to the 45, but Bivins again stepped in front of a desperation pass from Lagios on a third down play and clinched the game with an interception.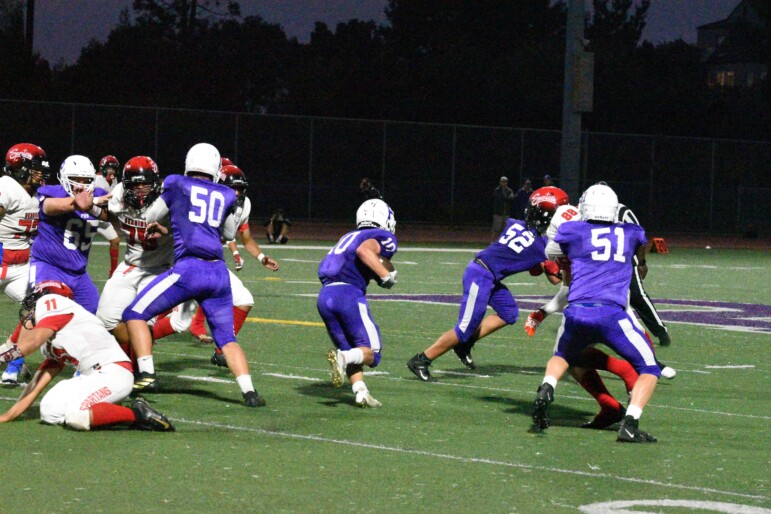 "There were obviously things to work on and grow on," said Seiden after coaching his first game with Piedmont. "I told the team, 'This is the first time I showed up on a Monday after a loss and didn't have anything negative to say."
"Both sides of the ball played hard. We didn't give up. Our conditioning showed up. We were still playing hard in the fourth quarter with a chance to win with time running down on the clock."
The Highlanders next host Del Norte-Crescent on Sept. 2 at 7 pm.