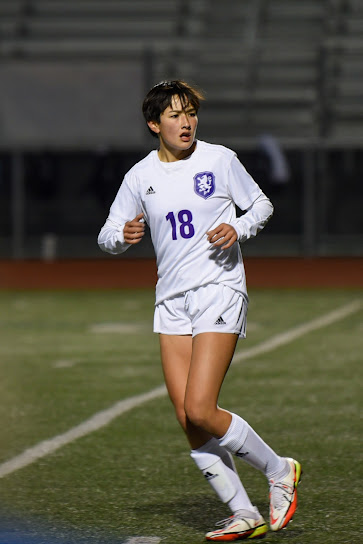 Piedmont High School senior Audrey Lam was named to the United States National Under-17 soccer team and will be on the roster for three games in Europe.
Lam, a midfielder, will be on the roster for two matches against Spain and one against Germany.
Team USA will face Spain on Aug. 23 and Aug. 25 and Germany on Aug. 31. All three games will be in Madrid.
Piedmont High School girls soccer coach Dan Chubbock said it's no surprise Lam was named to the team.
"She's well known as being a talented player and I got to see that firsthand last year," he said. "Her technical abilities are superb. I feel lucky to get the opportunity to coach her."
"Almost every game we played last year, an opposition coach or somebody in the stands would ask, 'Who is that player?'"
Lam is one of 24 players on the roster. She is one of eight from California. In addition to playing for Piedmont, she also competes for the Lamorinda Soccer Club.
Earning a spot on the national team is a huge accomplishment, Chubbock said.
"It's phenomenal," he said. "But she's a phenomenal player. She takes every practice and game with the high school like she's playing for the national team. There's no ego about her. She wants to play, she wants to get better, she wants to bring her teammates up around her."
The games are preparation for the FIFA Under-17 World Cup to be held in India in October. The roster for the World Cup has not been announced. However, FIFA suspended India as a member over governance issues on Aug. 16 and there has been speculation that the Under-17 World Cup could be removed from the country.