The Piedmont Education Foundation (PEF) presented a check for $3,350,402 to the Board of Education for the Piedmont Unified School District (PUSD) at the board's regularly scheduled meeting on August 24, 2022.
These funds are the culmination of PEF's fundraising campaigns from the 2021-2022 school year, most notably through The Giving Campaign. "We are humbled by the generosity of our community," said Amelie Kappes, Chair of the PEF Board of Directors. "Once again, Piedmont has shown its commitment to our schools and our students."
1,216 families contributed to the 2021-2022 Giving Campaign with an average gift of $3,075. This grant provides 42,000 hours of instructional and student support and is an investment of $2,316,000 in teacher salaries, $925,000 in student support staff, and $109,000 in teacher professional development, instructional technology, and classroom supplies. This year's grant also includes additional funding for mental health counseling, tutoring, and libraries. Visit piedmontedfoundation.org/our-impact/grants-school-support/ for more details.
"We are thankful for the hard work of our Giving Campaign chairs, Colleen Allan and Christine Wente von Metzsch, and to the whole Giving Campaign team for their record breaking success," said Heather Frank, Executive Director of PEF. "They really brought our community together to share the importance of giving to our schools."
Megan Pillsbury, School Board Vice President, accepted the check on behalf of PUSD. "A huge thank you as always," said Pillsbury. "With government funding restrictions, we just couldn't operate the way we do without PEF."
Planning for this year's campaign underway
PEF is proud to announce the chairs for the 2022-2023 Giving Campaign are Dana Murray, Julia Ruthven, and Katie Truitt Sharafi. "We are honored to be able to represent the Giving Campaign this year, and to give back to the community in a way that feels meaningful," says Murray. Adds Sharafi, "This year's campaign will focus on investing in student success. Funds from the Giving Campaign help ensure our students have the teachers and classes needed for a fulfilling and challenging education. We are really excited to build on last year's momentum, and we hope we can count you all in."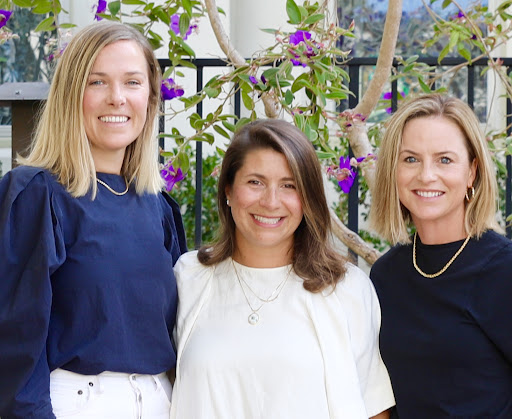 PEF and the Giving Campaign committee invite the community to celebrate the launch of this year's campaign with a popsicle party in Piedmont Park and near Beach Elementary on Tuesday, September 20 from 3-4 p.m. Popsicles will be donated by Mulberry's Market. Watch your mailboxes for this year's Giving Campaign letter with information on how to support our schools.
About PEF
Piedmont Education Foundation is a 501(c)3 nonprofit organization whose mission is to provide sustained financial support to Piedmont schools through fundraising and community engagement. Led by a 23-member volunteer board and supported by a professional office staff, PEF has affirmed a commitment to working together for a more inclusive Piedmont. For more information, visit PiedmontEdFoundation.org.