There might not be a high school football team more excited to play its opener than Piedmont High School's. During the offseason, the head coach was fired and the very existence of the varsity program was questioned. And after all of that, Seaside will come calling at Witter Field on August 26 with a scheduled 7:30 p.m. kickoff.
New coach Jordan Seiden said with summer vacations, maybe 12 or 13 kids were working during the summer. But the roster will start at 20 kids, three more than the Highlanders rostered for most of the 2021 season. Another 24 are on the junior varsity team.
"Sometimes it felt like we had more coaches than we had kids here," Seiden said. "But that core of 12-13 is still around and remain the core of the team. All are hard-working kids that made the commitment to being here. Most of those core kids didn't miss any workouts at all, which was great."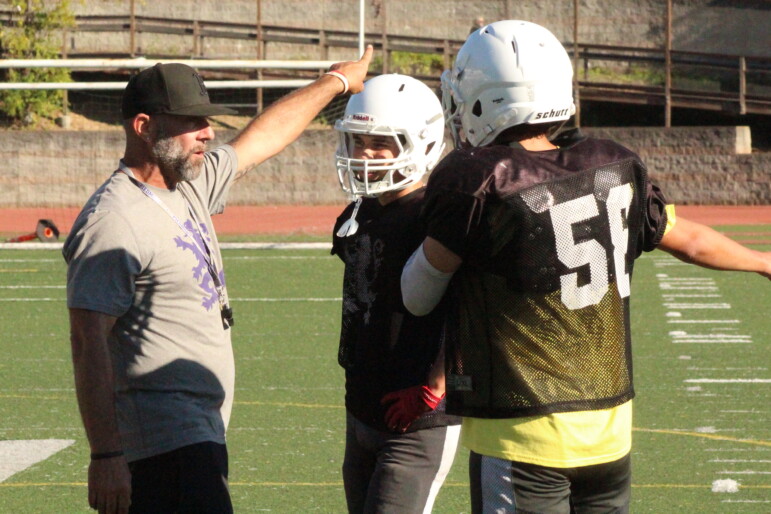 He added that the team tries not to talk about the past. "It's a new regime, we're moving forward," he said. "You can't look in the rear-view mirror, you've got to stay looking through the windshield pushing forward. We have a full season, we're not playing eight- man football. If we stay healthy, we keep grinding and keep pushing the boulder forward, I think we're going to be alright."
Sophomore Markos Lagios will start at quarterback. He played the final game in the 2021 season after spending most of the year on junior varsity. That experience should help him as he takes over the helm. "He's a phenomenal athlete," Seiden said. "A well-documented baseball player. We expect him to be as decorated a quarterback here as he was a baseball player. He's a natural runner. I think he's growing as a thrower. He's a very quick thinker, quick on his feet. Thoughtful with the ball, doesn't make a lot of mistakes. He doesn't put people in jeopardy."
Seniors Jack Nelson and Matteo Costa and sophomore Sam Shelby will split the carries at running back. "We think all those guys are going to be huge contributors for us," Seiden said. "We don't want to overload anybody, wear anybody out."
Shelby will be one of the top receivers. Others include sophomores Tommy Ashton and Liam Campbell joined by junior Brayden Hong and sophomore Miguel Long. The line will be young with Bailey Cain the only senior lining up at right guard. Sophomore Jordan Alemania will be the left tackle. Logan McGilloway, Liam Leahy, and Nicholas King are all sophomores who will be in the rotation.
Cain will be a key on the other side of the ball, lining up at end. "He's going to be a heavy contributor on both sides of the ball for us," Seiden said. The base defense will be four down, two linebackers with five defensive backs. Seiden said it will be a "D-line by committee."
"Pretty much anybody that weighs over 160 pounds is going to be in that rotation for us right now," Seiden said.
Aidan Hickman, a senior, will join McGilloway and Leahy in that rotation. Sophomore Tommy Ashton will also join Nelson at linebacker. Hong and Campbell will line up at strong safety. Costa will be the free safety. "He's a kid, with his smarts and athleticism, will be able to help us on deep passes but also be able to come up and help shut down the run," Seiden said. Shelby and junior Dominic Alexandre will line up at cornerback.
"We're really confident in the kids that we have, we just wish we had more kids like them to help with depth and support," Seiden said. "They've really shown incredible heart."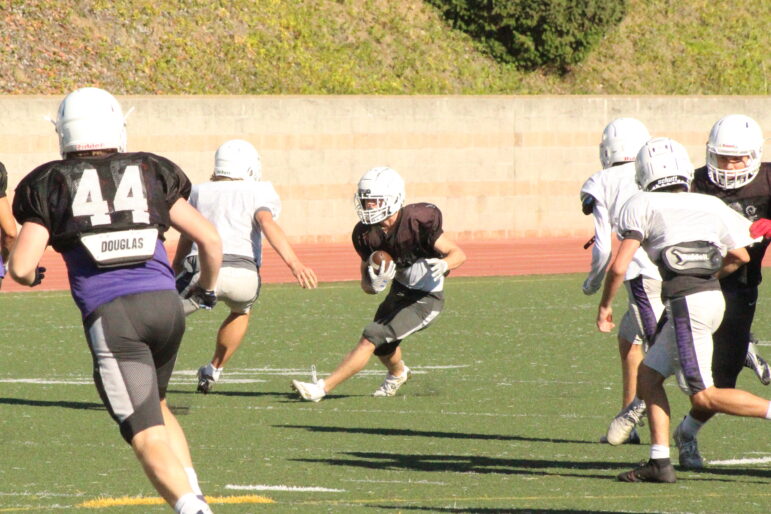 Former coach Jerome Johnson was fired after the team went 2-7 a year ago. At the end of the season, school administrators notified the West Alameda County Conference that it would not be fielding a varsity team for the 2022 season. Meetings were held with parents about whether enough kids would be able to participate.
Seiden was finally hired at the end of April. A freelance schedule was put together for this season and the program is expected to rejoin the WACC next fall. The team opens with a Seaside squad that went 2-8 a year ago. There will be trips to Tahoe City and Arbuckle, but the schedule closes with three games against Bay Area teams – St. Patrick-St. Vincent-Vallejo, St. Mary's-Albany and Kennedy- Richmond.