New to Piedmont schools — or just moved in the last couple of years? Join us for an evening of socializing, light bites, free ice cream and the opportunity to meet fellow community members, along with city and school district leaders.

We hope you'll join us for a festive evening of fellowship and lively conversation! RSVP HERE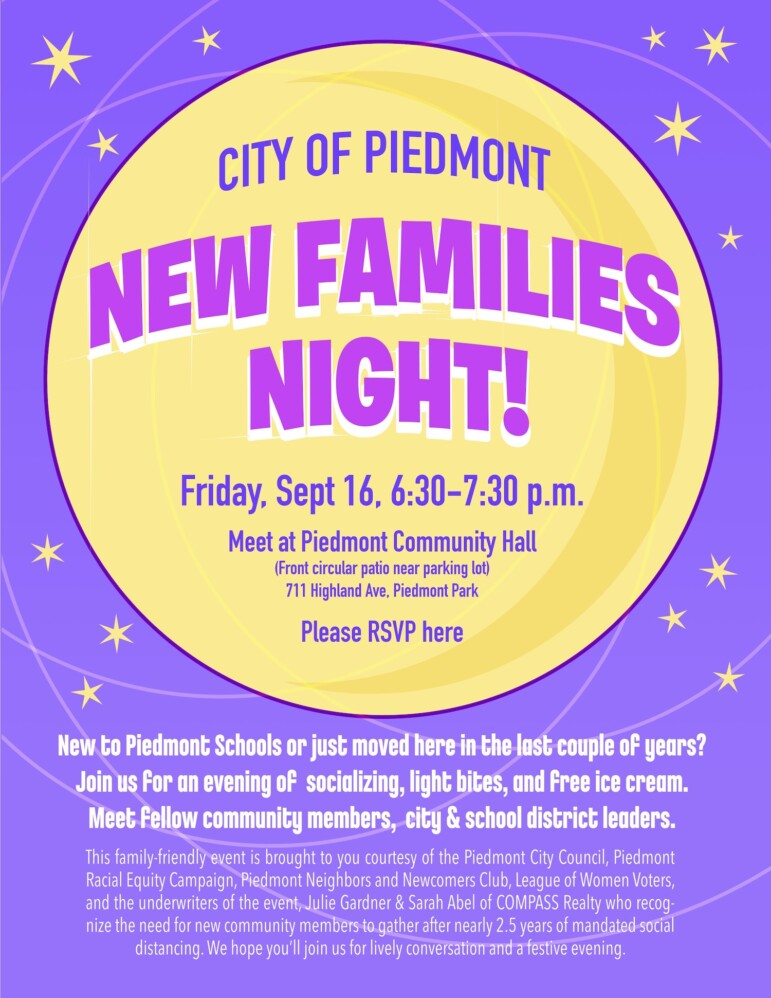 This family-friendly event is brought to you courtesy of the Piedmont City Council, Piedmont Racial Equity Campaign, Piedmont Neighbors and Newcomers Club, League of Women Voters, Piedmont, and the underwriters of the event, Julie Gardner and Sarah Abel of COMPASS Realty who recognize the need for new community members to gather after nearly 2.5 years of mandated social distancing.