The Bay Area is a hub of artistic expression, attracting artists, writers and musicians from around the globe to live, work and create. We highlight some of the offerings here.
---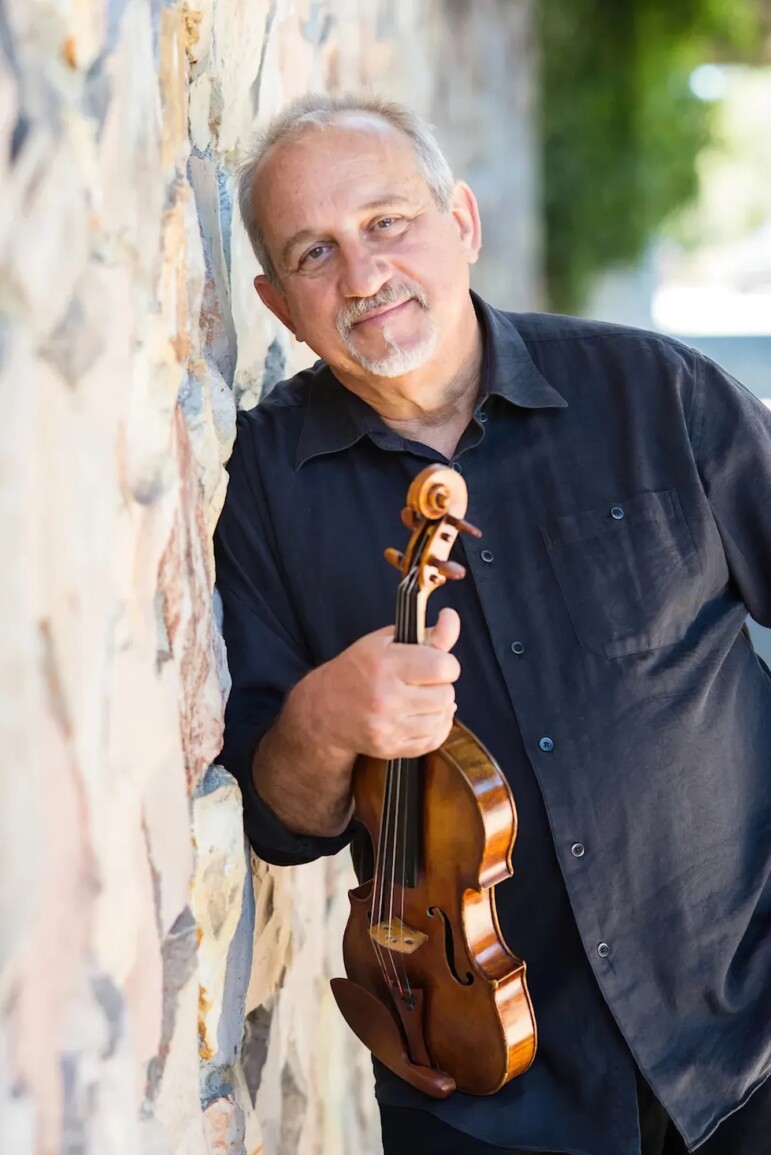 A freebie — strings definitely attached: Well-known Bay Area violinist Jeremy Cohen — he is the founder of the thrice-Grammy-nominated crossover ensemble Quartet San Francisco — and his Violinjazz group are the kickoff artists for a series of free rooftop concerts that will take place at the Salesforce Park Main Plaza in downtown San Francisco.
Sponsored by InterMusic SF, the first of the three concerts takes place at 4:30 p.m. Friday, with Cohen performing with bandmates guitarist Dix Bruce, keyboardist Larry Dunlap and bassist Jim Kerwin for an hour full of jazz.
There are no tickets to acquire, and no reservations to make, so jazz lovers should just show up at 425 Mission St. at the appointed hour. Subsequent performers are singer-harpist Destiny Muhammad and her trio on Sept. 16 and the jazz-funk-R&B-soul ensemble Vitamin Em on Oct. 21. For details, visit https://intermusicsf.org/.
---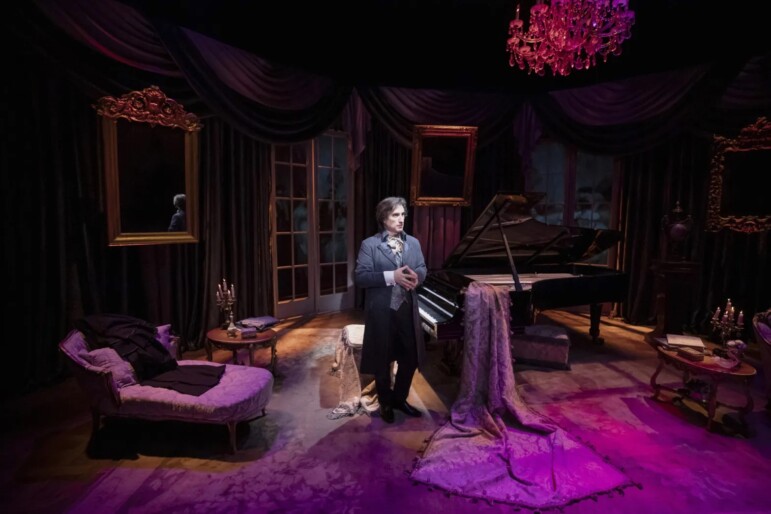 Faux Frederic, part deux: Pianist and performance artist Hershey Felder, having previously stepped onstage in such illustrious personas as Beethoven, Tchaikovsky, Irving Berlin, George Gershwin, Leonard Bernstein, Franz Liszt and Claude Debussy, has chosen for the second time in his jam-packed career to channel Chopin for his current appearances for TheatreWorks Silicon Valley at the Mountain View Center for the Performing Arts.
But not to worry, those of you who saw his "Monsieur Chopin: Poet of the Piano" back in 2014 at Berkeley Rep. Felder is bringing this new show with a "now-for-something-completely-different" flourish. "Hershey Felder: Chopin in Paris" is set in the City of Light in the immediate aftermath of the 1848 revolution, and it will be a theatrical production that includes dramatic performances of the composer's works. Directed by Joel Zwick, it will continue running through Sept. 11. For tickets, $30-$106, visit https://theatreworks.org/ or call (877) 662-8978.
---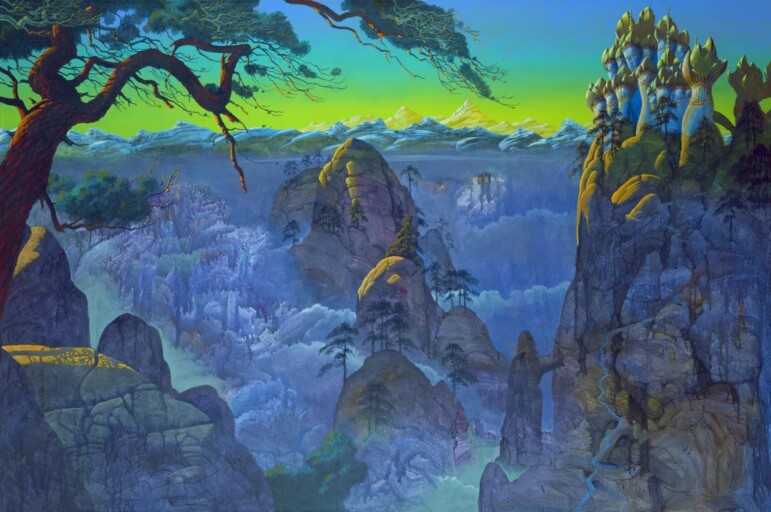 The Dean of album art: That British artist Roger Dean is so strongly affiliated with the fantastical landscapes that grace the album covers of 1970s and '80s art-rock bands like Yes and Asia belies the roundabout way he came into that scene. His earliest explorations in art at the Canterbury College of Art were in the fields of home decor, architecture and industrial design.
A student of feng shui, he became hooked on the idea that one's surroundings should produce comfort and serenity. One of his first "hits" in the art/design world was a soft, compliant "sea urchin" chair that was considered a forerunner of the bean bag chair. Everything changed for Dean when he came across a copy of the Grateful Dead album "Aoxomoxoa" and was so blown away by the cover art he bought the record even though he had nothing to play it on. Although his career veered strongly to designing artwork for such Yes albums as "Fragile," "Close to the Edge" and "Tales From Topographic Oceans," among others, his interests in typography and home design kept him busy on other projects. Meanwhile, his daughter Freyja Dean has emerged as an artist with a similarly exotic style.
You can see highlights of both their careers — paintings, album covers, sculptures, fabric art and more — in the new exhibition "Secret Path: The Art of Roger and Freyja Dean" on display at the Haight Street Art Center, at 215 Haight St., Thursday through Oct. 30. Admission is free. The center is open noon-6 p.m. Thursdays through Sundays. More information is at https://haightstreetart.org/.
---
Brazilian buffet: Fans of Brazilian music, with its lively rhythms, delicate melodies and adventuresome spirit, are in luck this weekend. The iconic guitarist, composer and singer Guinga arrives for the first of several shows he's lined up in the Bay Area. Meanwhile, the Bay Area-based Choro Ensemble also has a show planned.
Guinga's arrival is keenly anticipated, first because his musicianship and composing is revered around the world (his songs have been covered by artists including Sergio Mendes, Elis Regina and Ivan Lins, among many others) and also because he rarely comes to the Bay Area. He performs at 8 p.m. Saturday at the Sound Room, 3022 Broadway, Oakland, accompanied by singer Anna Paes. Tickets are $22.50-$27.50 and going fast; go to https://www.soundroom.org/. If you can't catch him Saturday, you have other chances: He'll perform during the Lavagem Festival Sept. 4 in Berkeley (https://www.brasarte.com/), and as part of a trio featuring the terrific singer Claudia Villela and sax and clarinet player Nailor "Proveta" Azevedo Sept. 7 at Kuumbwa Jazz Center in Santa Cruz (https://www.kuumbwajazz.org/) and Sept. 8 at San Jose's Hammer Theatre Center (https://hammertheatre.com/).
Meanwhile, you can catch the acclaimed Choro Ensemble, a group of terribly talented musicians that formed in 2010, Sunday in concert with a few musical guests at St. Alban's Episcopal Church, 1501 Washington Ave., Albany. Music starts at 4 p.m. Tickets are $15-$25; go to https://www.calliope-ebma.org/.
---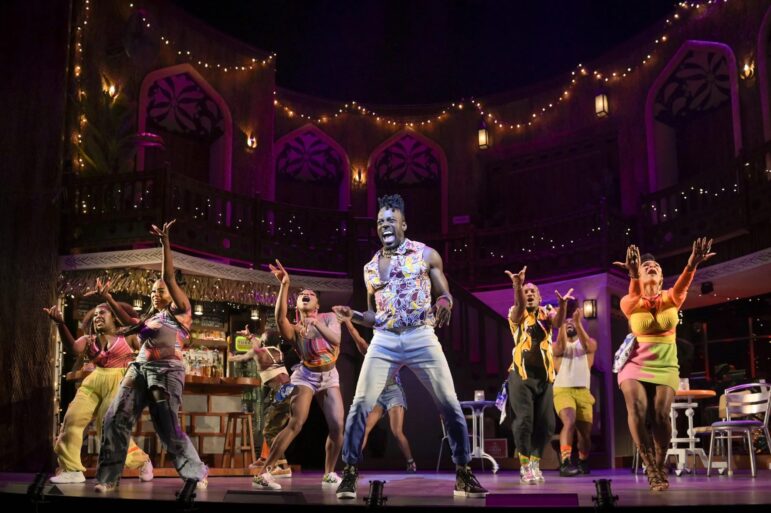 A Berkeley 'Goddess': Musical acts ranging from Green Day to the Temptations to the Avett Brothers have launched musicals at Berkeley Repertory Theatre that went on to Broadway runs. Now the Goddess Marimba is hoping to do the same thing. Well, sort of. According to Zulu legend, Marimba was a goddess cursed by her own mother to be disastrously unlucky in love. "Goddess," a new musical getting its world premiere at Berkeley Rep beginning this week, is set in a thriving Mombasa, Kenya, Afro-jazz nightclub, where a riveting singer casts a spell on everyone present, including a young man who's come home from America, and is expected to assume his political lineage in a powerful family and marry his fiance.
How exactly the myth of Marimba plays into how the story turns out we have no idea, but frankly, they had us at the thriving Mombasa Afro-jazz nightclub part. "Goddess" features a book by Jocelyn Bioh ("School Girls; Or, the African Mean Girls Play") and music and lyrics by Michael Thurber. The work was conceived by Saheem Ali, a Kenya native, who also directs the show. Bioh, Thurber and Ali teamed up in a much-acclaimed revival of "The Merry Wives of Windsor" in Central Park a few years back. Expect the music to be out of this world and the story to be entrancing. "Goddess" opens on Wednesday and plays through Sept. 25 at Berkeley Rep's Roda Theatre. Tickets are $30-$138; go to https://www.berkeleyrep.org/.