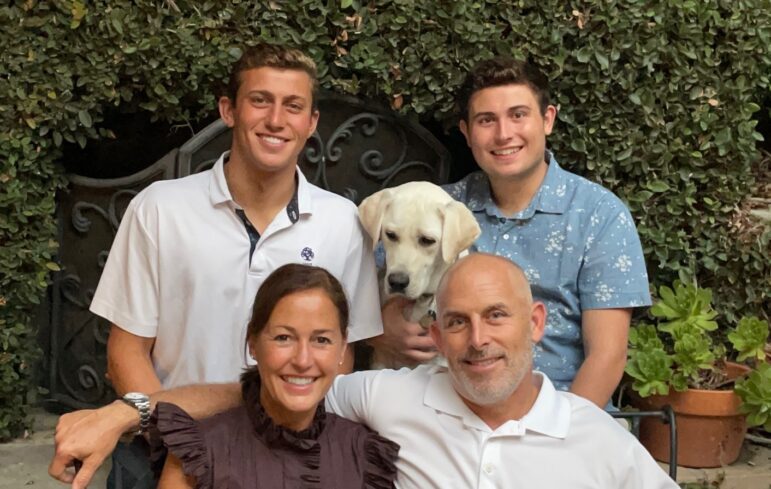 Family: Bill, Kia, Chris and Patrick Conn
Pet: Ozzie (formal name Oswald)
Age: 2 years old
Breed: Labrador retriever
Adoption story: We lost our lab, Charlie, in February of 2020. In March when we were locked down in the pandemic, we decided it was a good time to get a puppy. Ozzie was born March 1, and we got him at 8 weeks.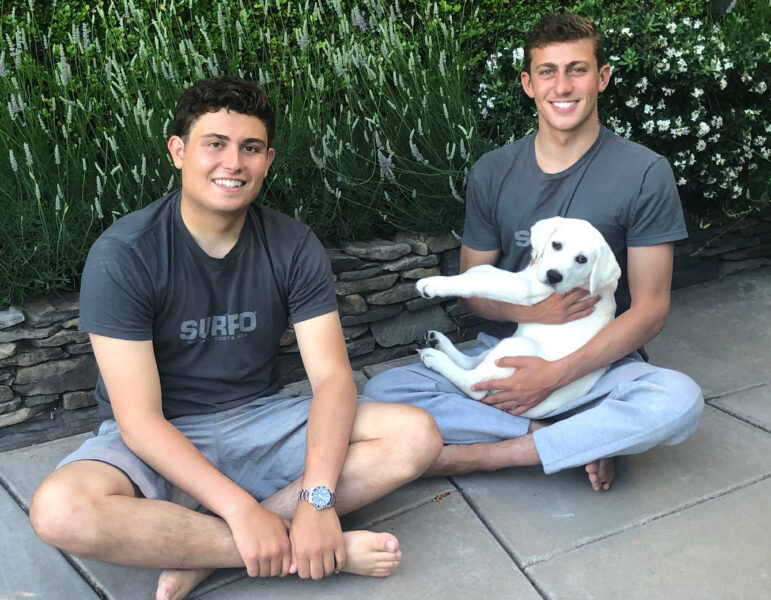 Likes: Ozzie likes people, dogs (especially small dogs), food, walks, and pretty much everything!
Dislikes: We take long walks every day, and he seems to be not liking to walk up Oakland Ave. He sits down on the sidewalk and rolls over to be pet. I can't get him up for at least 5 minutes. People have stopped to ask if he's okay.
Ozzie with his sibs frolicking on their 2nd birthday at the beach (at left) and at Half Moon Bay two weeks ago.
Interesting facts: Ozzie knows 8 of his brothers and sisters. We meet [up] at least every 6 months to get them together, gathering from all over the Bay Area. Nine siblings were together for their first and second birthdays.
When we are walking around Piedmont, Ozzie wants to meet every dog we pass, and he will not walk until he meets them or they walk away. If someone is walking out of their front door, he assumes they are coming to pet him, and he waits for the pet and I can't get him to walk until they do. If you see us walking, please come say hi – Ozzie would love to meet you or your dog!