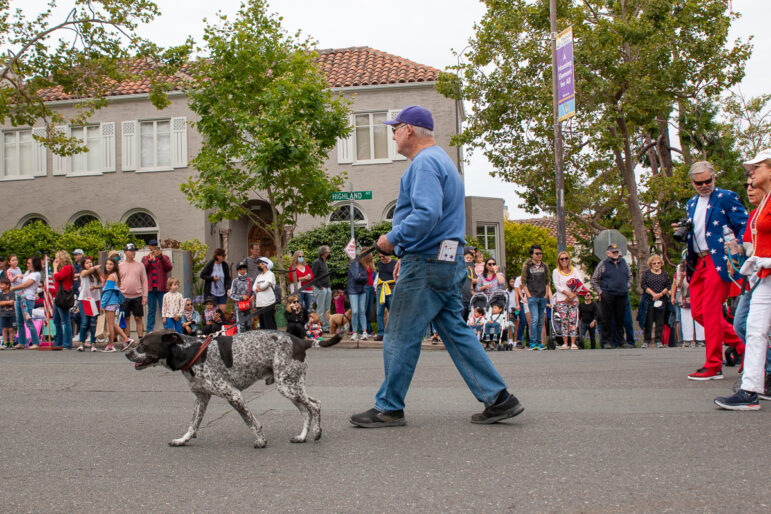 Family: Bruce Goddard
Pet: Geez
Age: Eight
Breed: Southern Hound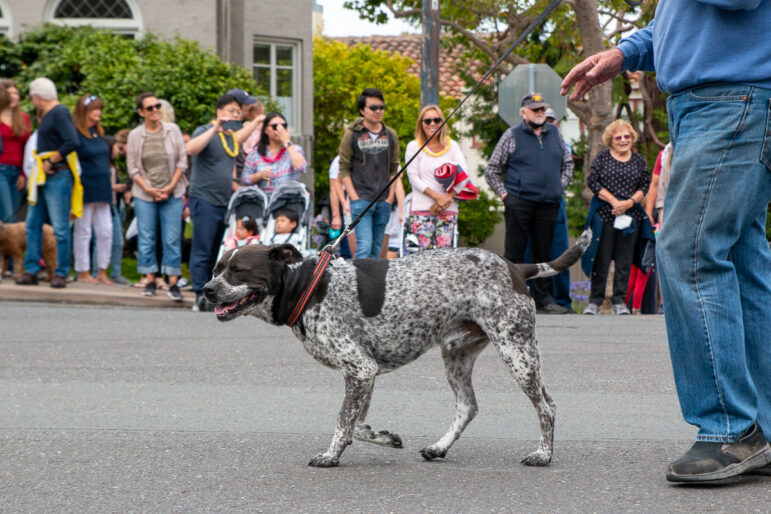 Adoption story: Geez was rescued from a very bad situation in Bessemer, Alabama when he was just six weeks old. His mother lived on a chain; he already had serious worm and flea infestations. He ran away to the home of two major players in national dog rescue efforts. (How'd he know to go to their house?) Soon, he was on his way to California with me.
Likes: Other dogs, and people. (If you like him, he likes you!). He's also a big fan of the Piedmont 4th of July Parade where he serves as the Grand Marshal of the Dynamite Dogs Brigade.
Dislikes: The bagpipes in the Piedmont Parade and fireworks.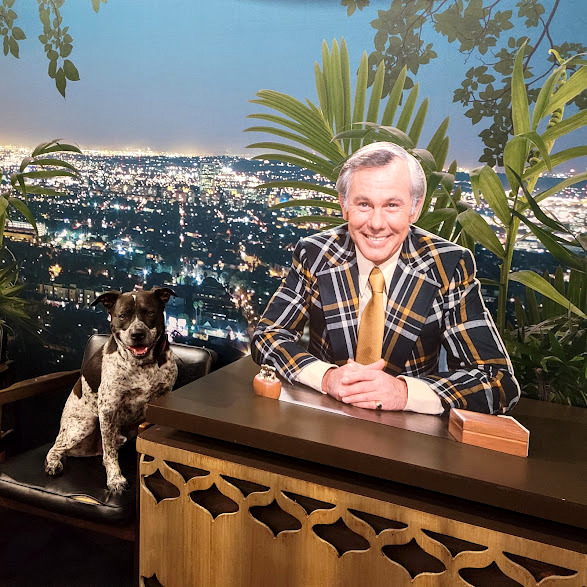 Interesting facts: Geez has been to all 48 continental U.S. states in a series of adventures we call "Travels with Geez & the Geezer" Each year we publish a Geez Calendar highlighting his travels. The photos in this article are from those calendars. Geez makes friends wherever he goes. People sometimes wait in line to meet him, especially in hotels around the country. He is a very popular figure.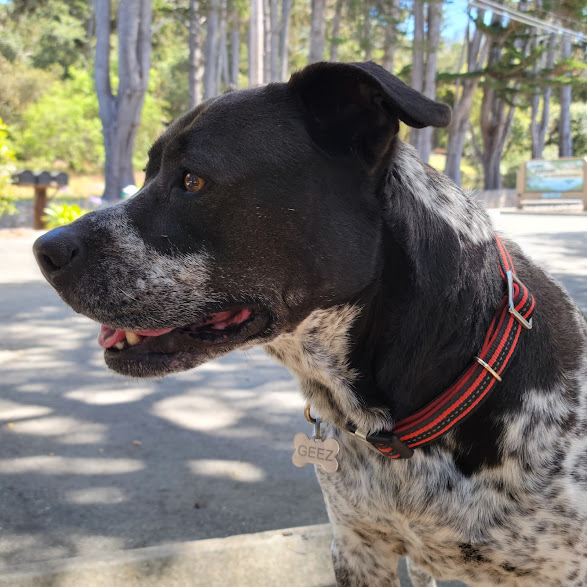 Photos of Geez courtesy of Bruce Goddard; photos of the Piedmont Parade by Julie Reichle