There have been 29 new cases of COVID-19 reported in Piedmont since last week, according to the Alameda County Health Department's COVID-19 dashboard. COVID case counts in Piedmont on Tuesday stood at 1,563— up from 1,534 on July 19. (Case data is updated daily but may change as the county reconciles its records. Official numbers do not reflect actual local case numbers due to increased use of home testing.)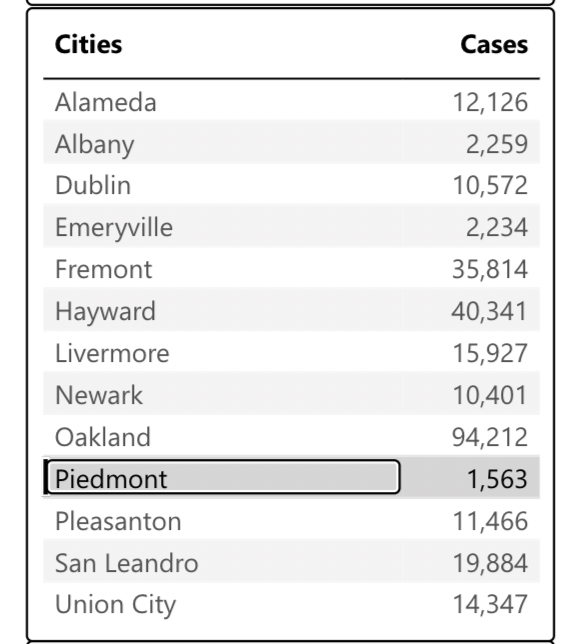 This week's case numbers are trending lower, perhaps signaling an end to the peak of the BA.5 surge. As the San Francisco Chronicle noted on Tuesday:
California's BA.5 surge may have peaked, with new cases trending down, according to state data analyzed by The Chronicle. The state reported an average of 43 new daily cases per 100,000 residents on Tuesday, down from 49 per 100,000 two weeks ago. The Bay Area is also showing improvement, with 38 cases per 100,000 as of Tuesday, a 21% decrease since July 12. California's average coronavirus test positive rate, which reflects the proportion of tests coming back positive, fell to 15% after peaking at 16.3% on July 15. Hospitalizations, a lagging indicator of pandemic trends, are rising. There were 4,826 people hospitalized with COVID-19 across the state Tuesday — up from 4,377 two weeks ago — with 907 in Bay Area hospitals. Deaths are also up. Nearly 44 people die of COVID-19 daily in California, with the Bay Area reporting seven new daily deaths.