The 55th Piedmont Fourth of July parade returned to fine form after a two-year pandemic hiatus on Monday, as residents and friends lined Highland Avenue to celebrate the Independence Day holiday. The theme this year was "Remember Why it's the Fourth of July" and UCSF epidemiologist Dr. George Rutherford — recognized for his service to the community during the COVID public health emergency — served as the parade's Grand Marshal. Amy McKenzie sang the National Anthem and Mayor Teddy Gray King gave the welcoming remarks.
The slightly chilly morning began with a pancake breakfast hosted by the Piedmont Community Service Crew at Veterans Hall.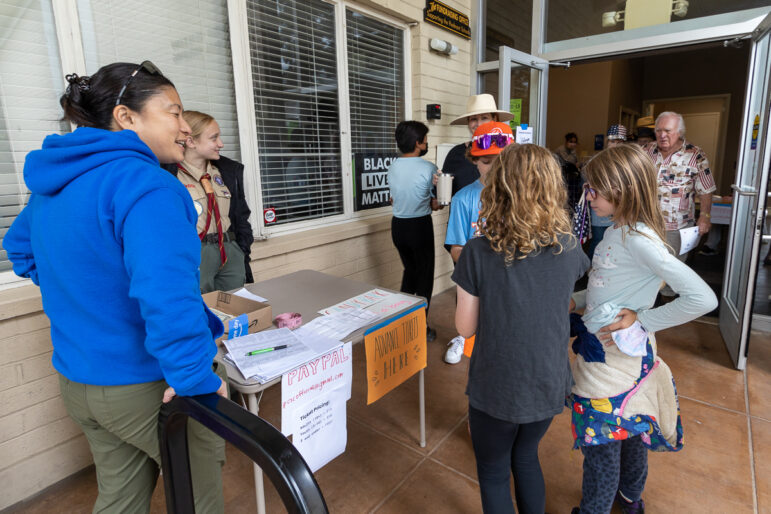 The parade consisted of more than 30 classic cars spanning the ages, many carrying local elected officials and other notable guests, including Saturday Night Live's Chloe Fineman, a PHS grad. After the parade made its way past Piedmont Park, the crowd followed to enjoy music by Dave Martin's House Party and food prepared by the Scouts.
The festivities were organized by the 4th of July Parade Committee that included Carla Betts (chair), Roland Lazzorotto (parade starter), Patty Edmonds (announcer), John Morrison (vehicle coordinator), Greg Bloom, Carolyn Bruck, Michael Bruck, Gray Cathrall, Kimberly Gray, Kathy Kelleher, Paula Klein, Chelle Putzer, and Marilyn Weber.
Award Winners
(Judges: Grand Marshal George Rutherford, Mayor Teddy Gray King, and School Board member Megan Pillsbury)
Highland Cup: Piedmont Recreation Department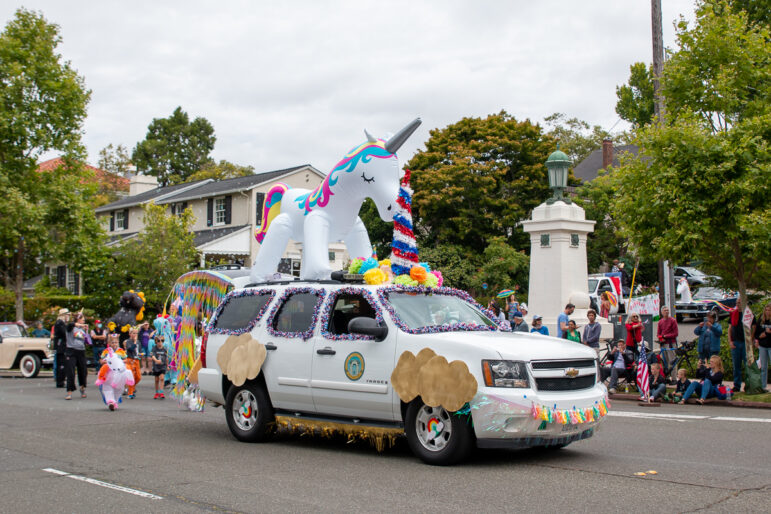 Highland Saucer: Piedmont Community Service Crew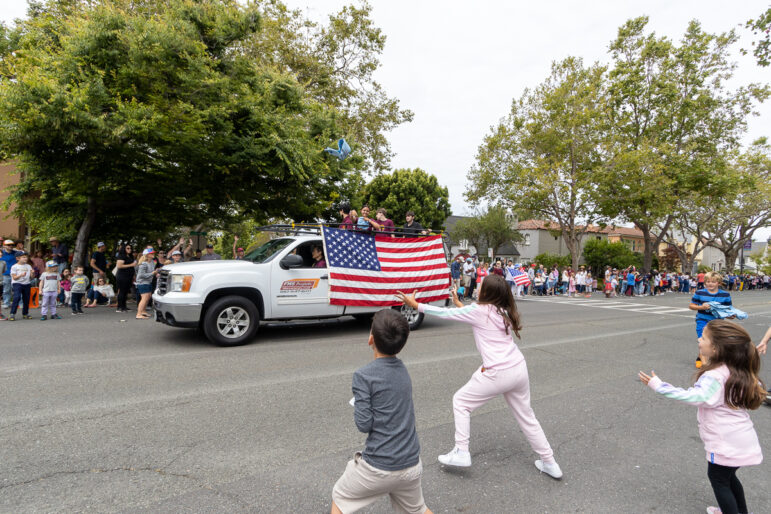 Highland Spoons: Girl Scouts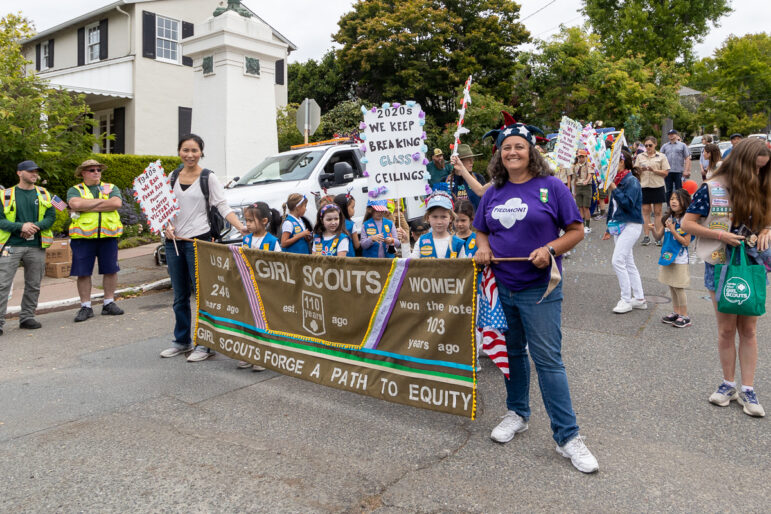 Best Spirit: 1915 Ford Race Car (yellow)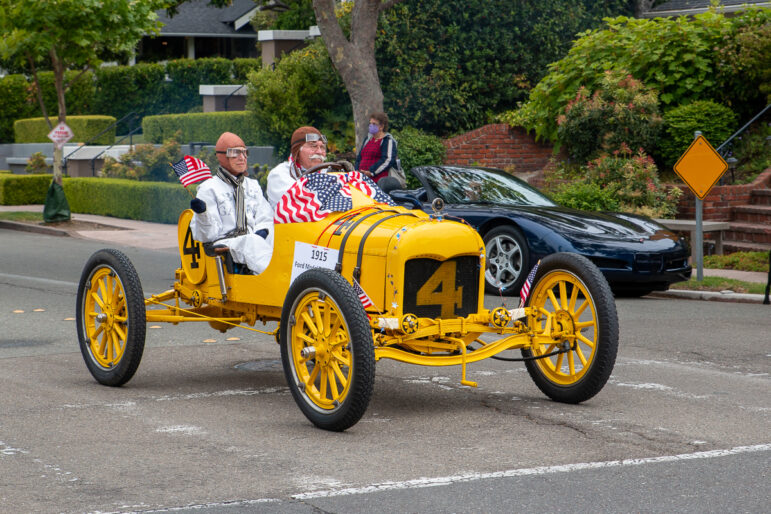 Best Theme: Crocker Park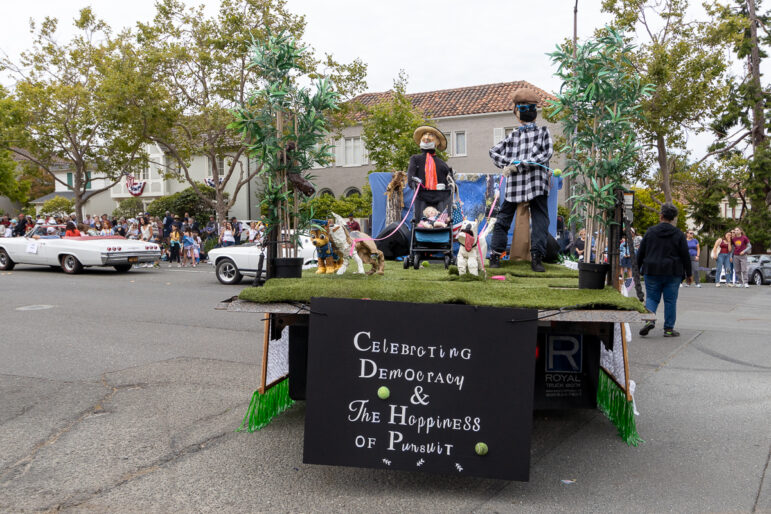 Best Youth Entry: Piedmont Baseball–Softball Foundation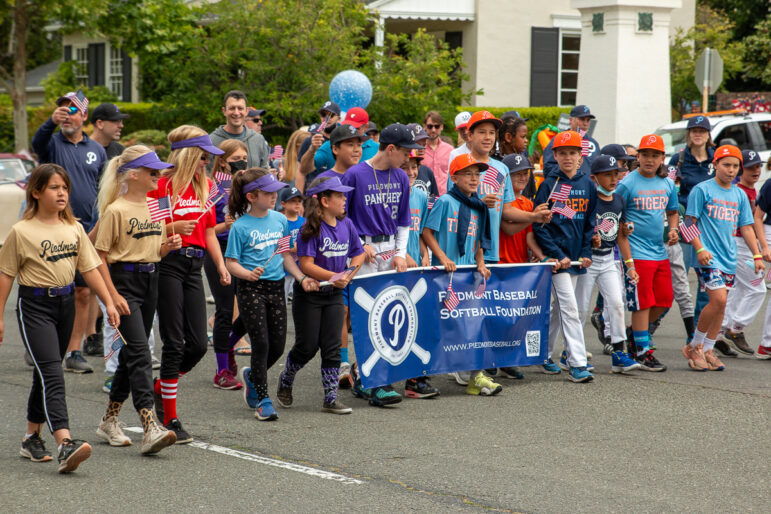 Best Animal Group: Dynamite Dogs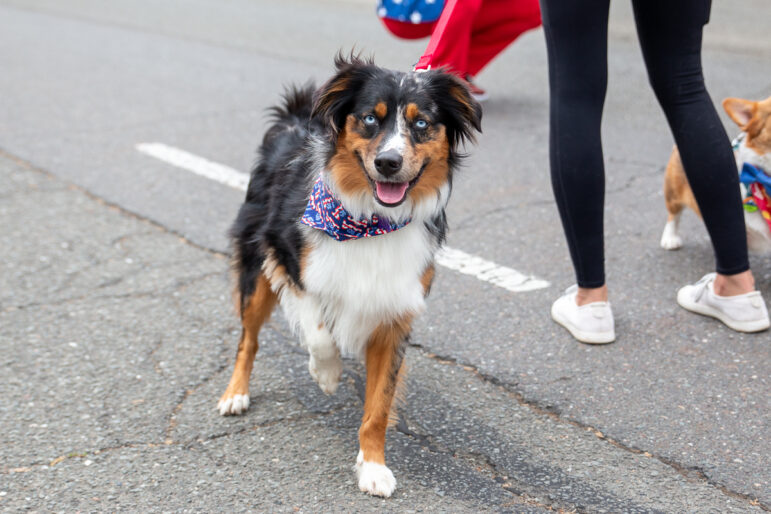 Best Band: California Repercussions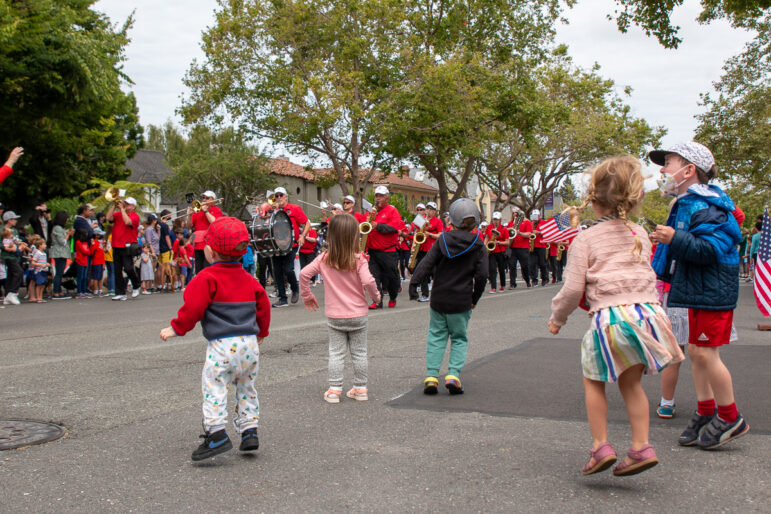 (We missed a photo of the Most Artistic winner, Montclair Tutu! Will update when we get one.)
Scenes from the day: