Barbee Rubenstein reports that this last week her mother Lillian Rubenstein, who has lived in the same home she and her husband Bob built in Piedmont in 1950, celebrated her 100th birthday. Festivities spanned several days as family and friends joined Rubenstein in raising a glass in honor of this momentous occasion.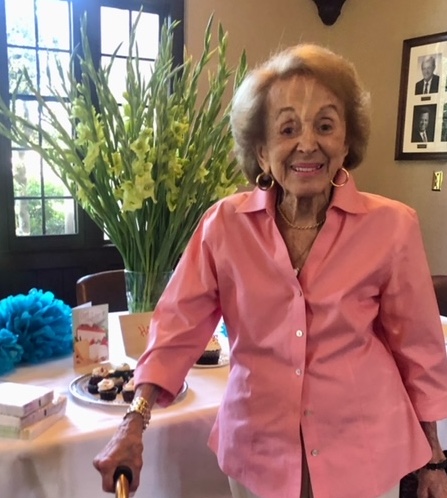 Lillian Cohen was born in Philadelphia in 1922 and raised in Stockton, CA. She met the love of her life, Bob Rubenstein, in Petaluma, and they were married on December 7, 1941. In the post-WW II years, the young couple lived in Oakland, and in 1950 they bought the lot on St. James Dr. Their children, Ron, Craig and Barbee, were raised in the family home built there, and all three attended the Piedmont schools.
Celebrating Rubenstein's birthday was a multi-day affair involving friends, children, grandchildren and 8 great grandchildren (seen below) who came from all over California.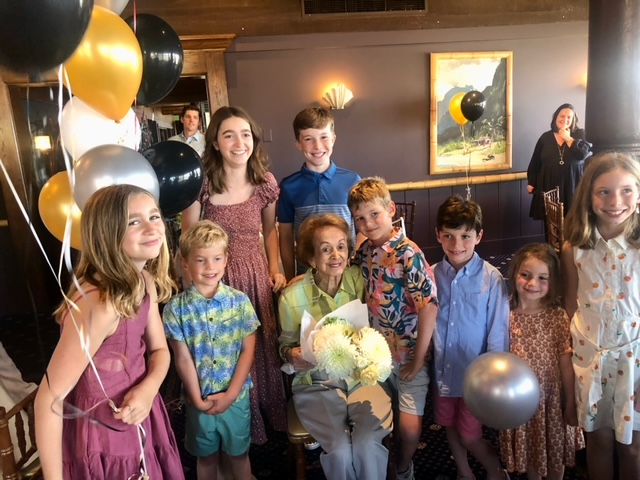 This post was updated on July 20 with additional information and photos courtesy of Barbee Rubenstein.