---
Shine Bright: A Very Personal History of Black Women in Pop | Listening party with author Danyel Smith at KQED Headquarters at 2601 Mariposa St, San Francisco | July 14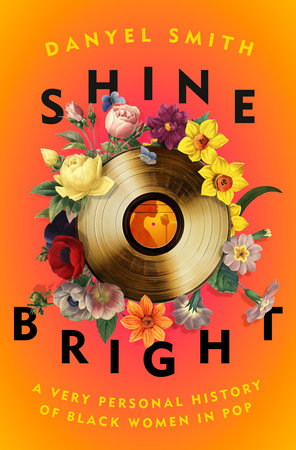 This personal and musical interview in an intimate, outdoor setting with music journalist Danyel Smith is hosted by KQED's Ariana Proehl and takes place in San Francisco. Held in the top-floor lounge at KQED headquarters, Smith will speak about her new book Shine Bright: A Very Personal History of Black Women in Pop. The book addresses the cultural and historical impact of artists like Whitney Houston, Gladys Knight, Donna Summer, Aretha Franklin, Janet Jackson, and more.
Drawing from research and her interviews, the book blends memoir, criticism and music history. Black women artists, Smith is proud to claim, at last get their long-awaited, well-deserved recognition. Guests will have a chance to win KQED swag during a listening party game with a "Name That Tune!" theme featuring selections from the catalogue of Black women-created pop songs. A full-service bar is available during the rooftop terrace event (weather permitting). Order a copy of the book from Marcus Books and bring it for signing, or purchase a copy at the event.
July 14 @ 7:00 p.m. | $10 | KQED Headquarters | More information at www.marcusbooks.com/danyel-smith-at-kqed
---
Do the Work! Authors W. Kamau Bell and Kate Schatz at Great Good Place For Books | July 21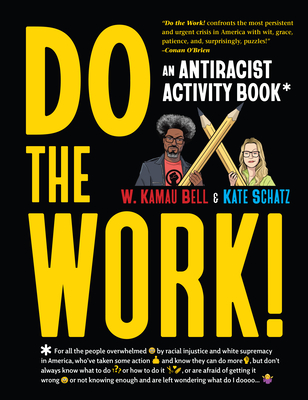 Join your friends at GGPB to welcome W. Kamau Bell and Kate Schatz for a book signing of their new book, Do The Work: An Antiracist Activity Book. (Order a copy HERE.) The illustrated and mega-interactive workbook offers insight into systemic racism and how to break its grip on contemporary life. With hands-on activities, games, and scripts and talking points to open up critical conversations, engaged readers will learn how to act effectively, recognize the myths of racism and meritocracy, and bust through stasis as the facts and fun prevail. Teamwork and fresh perspectives center in play and humor. Hundreds of ideas, resources, and opportunities guide antiracist energy to "do the work."
W. Kamau Bell is a dad, husband, and comedian. His Emmy-Award-winning CNN docu-series United Shades of America with W. Kamau Bell, is a smash hit. Bell has appeared on The Tonight Show with Jimmy Fallon, The Late Show with Stephen Colbert, Conan, The Daily Show with Trevor Noah, CBS Mornings, MSNBC's Morning Joe, Comedy Central, HBO, Fresh Air with Terry Gross, This American Life and more. KATE SCHATZ is the New York Times bestselling author of Rad American Women A-Z, Rad Women Worldwide, Rad Girls Can, Rad American History A-Z, and the illustrated journal My Rad Life. She's a writer, public speaker and educator who has taught at UC Santa Cruz, San Jose State, Rhode Island College, and Brown University. She is the former Chair of the School of Literary Arts at Oakland School for the Arts and lives with her family in Alameda.
July 21 @ 4 p.m. | Free | In-person | More: https://www.ggpbooks.com/
---
The Paradise Notebooks: 90 Miles Across the Sierra Nevada | Authors Richard J. Nevle and Steven Nightingale in-person at Mrs. Dalloway's | July 28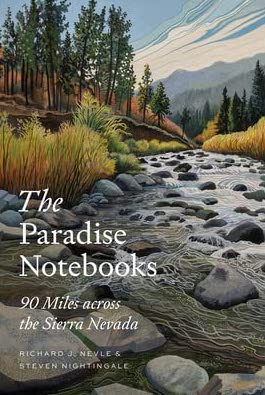 Authors Richard J. Nevle and Steven Nightingale will read from their new collection of essays and poetry, The Paradise Notebooks: 90 Miles Across the Sierra Nevada. In 21 essays, Nevle and Nightingale reveal and pay tribute to the natural phenomena found in the Sierra Nevada. Granite, aspen, butterflies, and other natural wonders exist in peril during a time of rapid climate change and high-speed environmental degradation. Nevle and Nightingale remind us to hold onto our joyful relationship with the Sierra Nevada's living world in this tender, but fearless treatment.
Nevle is the deputy director of the Earth Systems Program at Stanford University. Nightingale teaches poetry in schools and universities in Nevada and California. He is the author of ten books, including the short fiction collection The Hot Climate of Promises and Grace. Due to ongoing COVID public health safety concerns, the number of attendees at all in-store events at Dalloway's is limited and free, however pre-registration is required and ends at 4 p.m. on the 28th.
July 28 @ 7 p.m. | Free | In-person and registration required at https://www.mrsdalloways.com/
---
Pegasus Books Oakland events | July 9 and July 22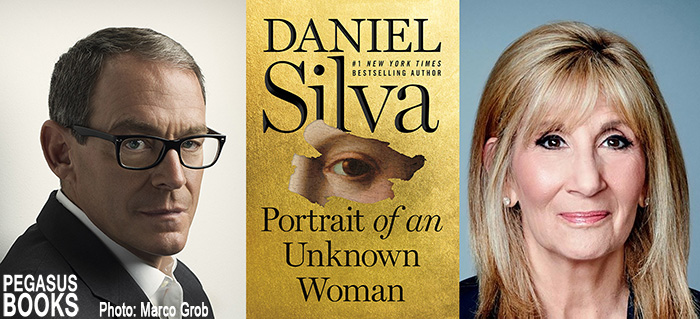 Don't miss the opportunity to receive 10 percent off all purchases at Pegasus during the July 9 Rockridge Rock-N-Stroll. The friendly neighborhood event offers live music, art, pop-ups and sales.
Later this month on July 22, the independent bookstore partners with Books & Books and bookstores across the country to present New York Times bestselling author Daniel Silva, in conversation with award-winning CNN correspondent Jamie Gangel. The conversation with Silva and Gangel takes place on Zoom. The ticket price ($35.50) includes book, tax, fees, and access to the event at 5 p.m. on July 22. Silva is the omni prolific author of The Unlikely Spy, The Mark of the Assassin, The Marching Season, The Kill Artist, The English Assassin, The Confessor, A Death in Vienna, Prince of Fire, The Messenger, The Secret Servant, Moscow Rules, The Defector, The Rembrandt Affair, Portrait of a Spy, The Fallen Angel, The English Girl, The Heist, The English Spy, The Black Widow, House of Spies, The Other Woman, The New Girl, The Order, and The Cellist. Best known for his long-running thriller series starring spy and art restorer Gabriel Allon, his books have been translated into more than thirty languages. Gangel is a special correspondent at CNN and former NBC News National Correspondent for TODAY. She covers a variety of issues, from popular culture to hard news. Silva and Gangel are married and live in Florida with their twins, Lily and Nicholas.
July 22 @ 5:00 p.m. | $35.50 | Virtual | https://www.pegasusbookstore.com/
---
Oakland Public Library | Month of July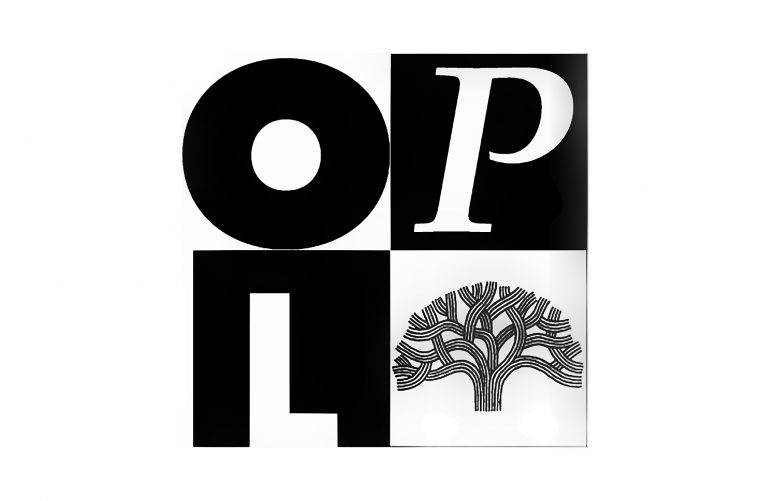 Oakland public libraries in every neighborhood have amazing offerings including books, periodicals, CDs, DVDs and videos, computers, and knowledgeable staff. Some branches have tools, seeds, and mobile devices available for borrowing.
During the summer months, there's more. A sampling: at the Piedmont Branch you can pirouette outdoors with Genoa Sperske, teaching artist at San Francisco Ballet and Luna Dance. Dance with Genoa Sperske welcomes families with young kids to fire up their imaginations and get moving.
At the Martin Luther King Jr. branch, anyone can celebrate the new book: Painting the Streets: Oakland Uprising in the Time of Rebellion. The book reveals the activsim seen on murals and artwork created in Oakland in the summer of 2020 that served as visible protest directed toward systemic police brutality and racism. Speakers at the event will include 2021 Oakland Youth Poet Laureate Myra Estrada, Oakland Adult Poet Laureate Dr. Ayodele Nzinga, San Francisco Poet Laureate Tongo Eisen-Martin, and guests from the Black Cultural Zone and Bay Area Mural Program.
Other ideas? Teens at several branches can make Tiny Art, compete in Super Smash Bros tournaments, or get a temporary Henna Tattoo with artist Rachel Palacios. The Rockridge Branch has a Bike Mobile Repair Clinic that will provide free tune-ups and repairs on a first-come, first-served basis. They fix flat tires, adjust brakes and gears, repair broken or worn out parts like chains, seats, and tires. Come with or without a bike to learn about bike maintenance, safety, and more.
At the afternoon Build. Make. Play., super sessions throughout the county, kids learn to make ice cream or tie-dyed shoelaces and other cool stuff. The Montclair branch hosts Traveling Lantern Theatre company as they present interactive theater for kids with Mr. Sharky, a snaggle-tooth camp counselor embarking on a fish-fact-filled voyage to the bottom of the sea at Camp Ocean.
Want a real life adventure? Join the West Oakland Branch's Urban Cycling 101 workshop taught by instructors certified by the League of American Bicyclists. Funding is provided by the City of Oakland and makes it possible to learn as you ride about the basic rules of the road, how to equip your bicycle, fit your helmet, avoid bike theft and more. Remember to check the library website for details and locations.
Month of July | Free | Check website for dates, times and locations at https://oaklandlibrary.org/