In 2019, much of the American theater world had its eyes on Nataki Garrett. The Oakland-bred director — and California Institute of the Arts Master of Fine Arts — had already distinguished herself with shows for Ubuntu Theater (now Oakland Theater Project), California Shakespeare Theater and Chicago's Steppenwolf Theatre.
But even though she's helmed works by award-winning playwrights Branden Jacobs-Jenkins and Christina Anderson, and ushered in a world premiere by Katori Hall, it was her 2019 "ascension" of sorts that brought her the most attention. That was the year Garrett took the reins as artistic director of the Oregon Shakespeare Festival, making her only the sixth artistic director in the history of the 87-year-old fest based in Ashland, Oregon.
That's a tall order even in the best of times. What Garrett didn't know was that she was beginning her tenure the same year the world learned of the deadly virus that would shut down most arts and entertainment, including theater. As if that weren't enough, the first pandemic summer began with the murder of George Floyd, forcing the world to briefly come to terms with the white supremacy inherent to its most cherished institutions — again, including theater.
The American theater community was watching Garrett — as a Black theater artist and the first woman of color to lead OSF — wondering what she would do next and how others would respond.
"The fact that we came back at all is a miracle, and I want to acknowledge that," Garrett tells me, adding the 2020 wildfires to the list of calamities.
When I contact her, she's waist-deep into the festival, which began in April and runs through December.
Though the pandemic hasn't ended, 2022 finds the festival producing its first full season and welcoming back their first in-person audiences since 2019.
"There is no precedent for coming back from what we just came back from — and [are] continuing to navigate — so we are continuing to learn, continuing to evolve and continuing to ramp up," she says.
Though its famed main stage, the Allen Elizabethan Theatre, is an outdoor venue, this year's festival guidelines have required masking and proof of vaccination for all of its stages. The process, Garrett acknowledges, has come with something of a "learning curve."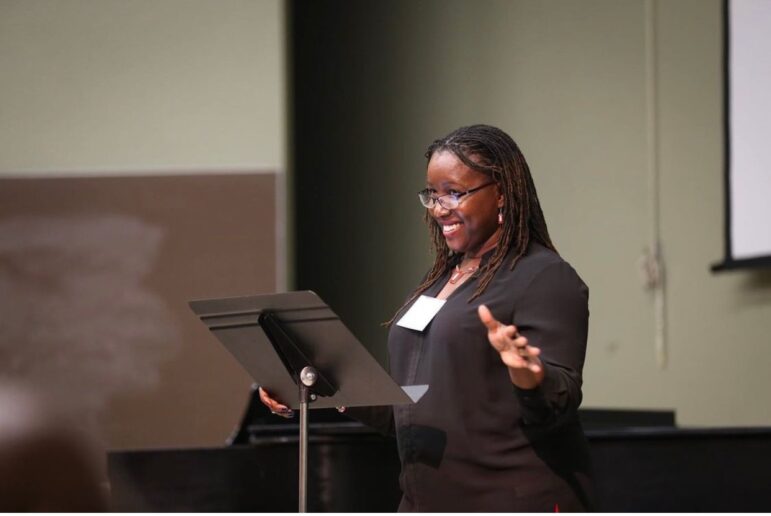 "For a few weeks, we didn't require masks and now once again we do," she says, explaining the stronger mask policies enacted in May and June. Before the renewed COVID policies, "we remain[ed] conscious of guests who may be older and/or may be more vulnerable to the virus, so we [had] masked weekends available for those guests so they [could] come and enjoy a performance and feel more comfortable."
Despite two years with no audiences (by Garrett's estimation, the income made from the 400,000 guests annually drawn to Ashland for the arts far outweighs that of local agriculture and mining), time spent in lockdown was anything but dull.
"I wish I could say that I had the luxury of flexing my creative muscles throughout the pandemic!", she says. "Actually, I did. … During the shutdown, I had to put my entire focus on fundraising to avoid shutting OSF down forever. That took creativity. I came to OSF in the spring of 2019 and began my first full season in March of 2020, and not long after, we faced two crises: the pandemic and wildfires that devastated our region. Hard decisions and bold moves needed to be made. I oversaw the layoffs of 483 employees due to the pandemic closure of OSF. I had many sleepless nights worrying about the future of this 87-year-old theater institution."
She ultimately raised $19 million for OSF by helping to advocate for the $15 billion in federal relief to help the industry recover. By 2022, Garrett says she felt it was time to reopen the stages.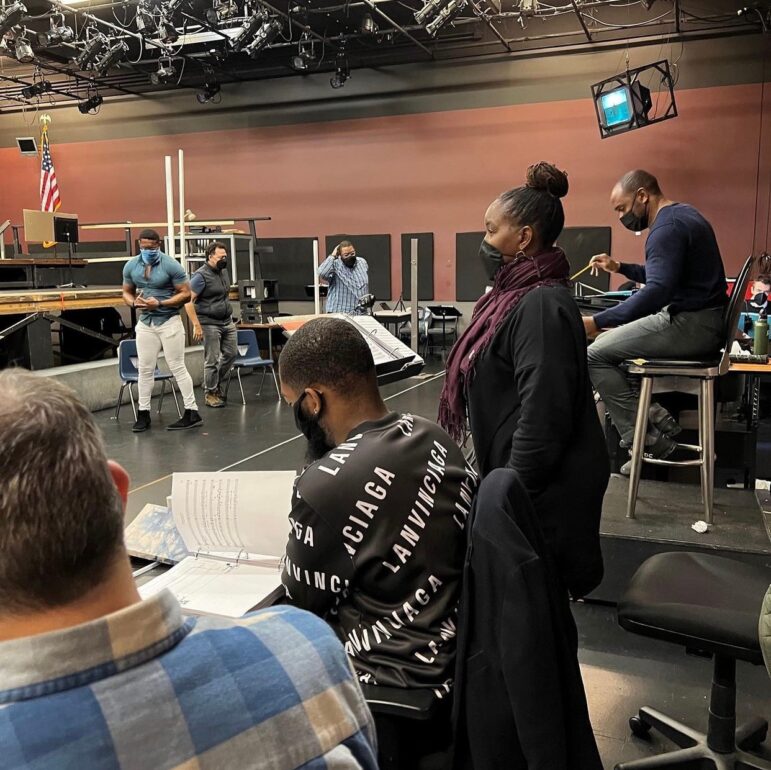 "Now that we are halfway through this 2022 season, I can start really leaning into my vision for OSF," she says. "I am committed to centering and supporting artists, manifesting innovation, inspiring creativity and creating organizational stability. This means supporting and empowering them to be thought leaders and changemakers who transform culture."
One such innovation actually preceded the pandemic, despite seeming tailor-made for it. One of Garrett's first projects was the creation of O!, a digital theater service meant to expand OSF access to an even wider audience. It was well-received, but most theaters and troupes still have to be dragged kicking and screaming into the digital age.
Before the pandemic, O! was a novelty; more than two years into the pandemic, it's been a lifeline for the company. This year finds it host to the company's annual Quills Fest ("a festival exploring the intersection of live theater and extended reality"), a VR pop-up for in-person guests and Garrett herself helming "The Cymbeline Project" – a web series based one of The Bard's infamous "problem plays," conceived by Scarlett Kim (OSF's associate artistic director and director of innovation and strategy).
"I came up with the idea to do 'Cymbeline' as an episodic series in 2019, prior to the pandemic, because it reads like an episodic serial with cliffhangers," she tells me. "I was attracted to its obscurity and the problems inherent in the play because it wasn't readily accessible like some of the more popular works by Shakespeare."
Aside from the series trying to work around the pandemic — which resulted in the cast only communicating through screens — "Cymbeline" has often proved controversial because of its gender politics, particularly the high regard its characters have for virginity.
Coincidentally, I got into contact with Garrett days after the U.S. Supreme Court overturned Roe v. Wade, so the topic was impossible to ignore. She tells me she hasn't had time to ponder any parallels between the play and the ruling "because I am more deeply concerned that my 21-month-old daughter will have less rights when she is of child-bearing age than her mother and grandmother did!"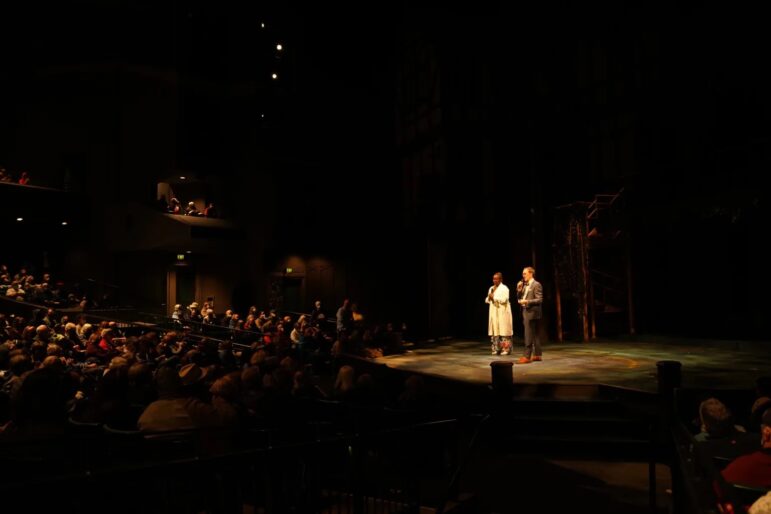 The thought of theater as an arena for activism took on greater significance after the murder of George Floyd. In the aftermath, most well-established theaters had their publicized "wokeness" called into question by longtime BIPOC theater artists — most notably in the forms of the website WeSeeYouWAT and the infamousLiving Document of BIPOC Experiences.
Garrett takes a great deal of pride in OSF's steps toward equity, both off-stage (with diversity, equity and inclusion training led by Marin County's Anyania Muse, a greater emphasis to ASL-accessible programming and Garrett herself asserting she has led efforts to diversify the staff) and onstage. Yet, she insists that the groundwork was laid before she took her current post.
"I saw August Wilson's 'Ma Rainey's Black Bottom' here in 2005," she recalls. "In fact, prior to my appointment as artistic director the bulk of the plays I saw here at OSF were contemporary plays by BIPOC playwrights. OSF has been doing this kind of work since Henry Woronicz was the artistic director over 25 years ago. Libby Appel and Bill Rauch continued that work and focused on stories about [LGBTQ+] people. I am grabbing the baton by continuing to center the voices of all people on all of our stages."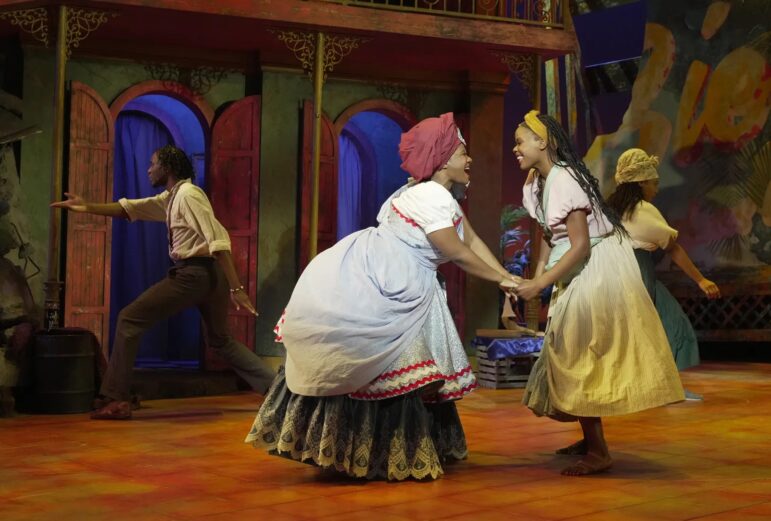 This leg of the race finds her directing the West Coast premiere of Dominique Morisseau's racially charged "Confederates" and Lili-Anne Brown directing "Once on This Island," a musical often dismissed as a whitewashed view of the Caribbean — often with casting to match. Garrett is quick to defend it, calling it a work that "springs from the Black imagination."
"Yes, that is true that there have been several problematic productions, but it is still a wonderful musical that is based on the novel 'My Love, My Love' by Rosa Guy, a Black woman writer," Garrett says. "It was also the first musical I remember seeing as a young girl at Lorraine Hansberry Theatre in the early '80s. I believe two things can be true at the same time, which is that the power of music and story can impact our spirits and remind us why we tell stories at all and the delivery and creation can also have questionable origins."
She goes on to praise Brown's commitment to cultural authenticity and collaboration with Haitian cultural consultants Florencia "FoFo" Pierre and Djenane Saint Juste and translator Daphnee Boncoeur.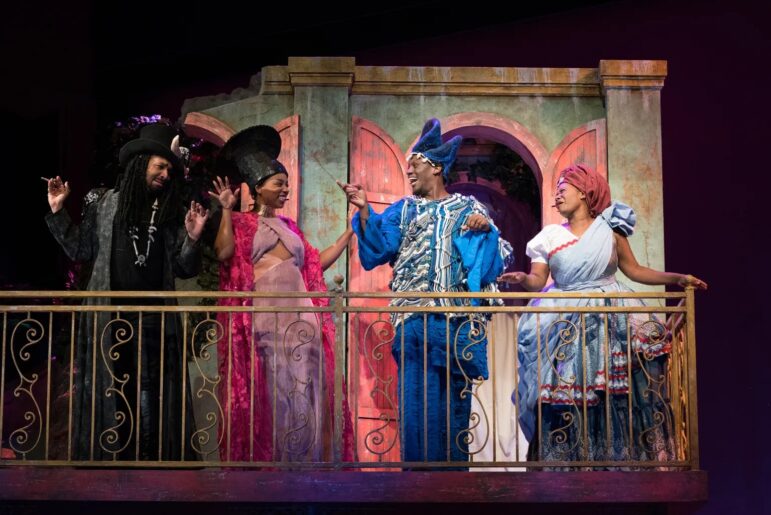 "Confederates," which tells the parallel stories of two Black women — one a Civil War-era slave-turned-Union spy, one a contemporary university professor — boasts the sort of incendiary premise that has become Garrett's stock-in-trade, having directed such plays as "An Octoroon" (Jacobs-Jenkins), "BLKS" (Aziza Barnes) and "Fetch Clay, Make Man" (Will Power). This production of Morisseau's play was originally scheduled for the 2020 season. Two years later, the text still resonates with its director.
"What I love about Dominique Morisseau is that she writes for and about Black women about Black female liberation," Garrett says. "'Confederates' asks all of us to witness or reflect on the complexity of Black women's existence across two time periods 150 years apart."
It also isn't lost on her that OSF's audiences still veer overwhelmingly white. "I am directing this play at OSF because I believe it is important that we continue to tell stories that focus on a diversity of experiences, and because this play in particular centers Black women — and I am a Black woman who shares some of the experiences portrayed in this play," she says. "I believe that the story of American slavery is the story of American history and our understanding of that fact, or lack thereof, impacts our lives and society to this day."
It leaves one with the impression that Garrett is not only aware of the eyes on her, but also that she welcomes the attention because it allows the focus to fall on OSF as a whole. After an inaugural tenure that would test the fortitude of even the most seasoned theater executive, Garrett insists that her resolve has never been stronger.
"Now that the unthinkable has happened, we know that anything is possible," she says. "We have worked to create a model that is adaptable to this reality and malleable to adapt to future realities."
Oregon Shakespeare Festival's "Once on This Island" is currently running through Oct. 30 at the Angus Bowmer Theater, 20 E. Main St., Ashland, Ore. "Confederates" opens Aug. 23 and runs through Oct. 29 at Thomas Theatre, 15 S. Pioneer St., Ashland, Ore. Tickets for either are $35-$75 each. The festival runs through December. Tickets and information can be found athttps://www.osfashland.org/season#filter-2022.
Further information about Nataki Garrett can be found on her official site at https://www.natakigarrett.com/home.