Nzuri Stafford and Ty Ganter's food truck business began in a tent. Pitched at Lake Merritt in Oakland at the beginning of 2021, the two vegans began selling their favorite food — tacos — and sold out every weekend.
"Our line was so long," Ganter said. "That's when we really knew we gotta take this to the next level."
They applied for permits and saved up enough money to buy a trailer, and Blocko Vegan Tacos was officially born.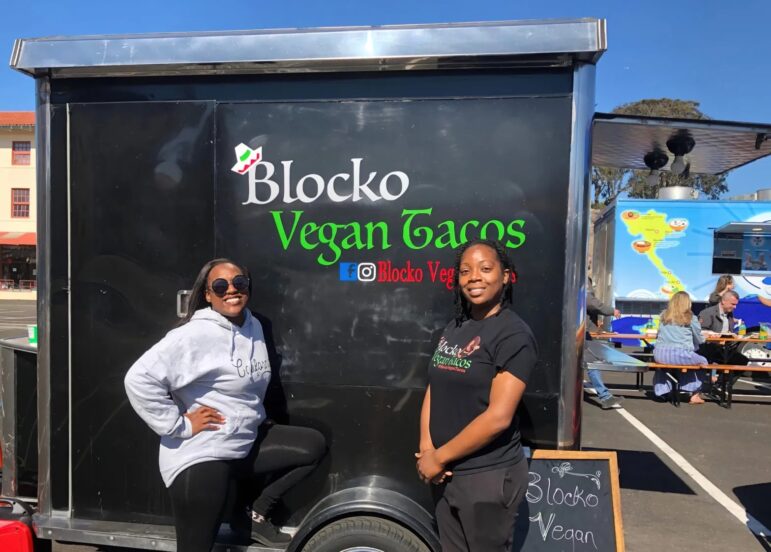 Stafford and Ganter started their business as the Bay Area food truck industry boomed. People wanted outdoor dining options, and food trucks were the perfect solution.
But food truck owners are now feeling the sting as Bay Area prices rise, especially for food and energy.
Since April 2021, food prices have risen 10.2 percent in the Bay Area, while energy prices have jumped 31.1 percent, largely because of the increase in price of gasoline.
The Consumer Price Index, which measures the average change in prices paid by urban consumers over time, is up 5.0 percent in the past year, with food and energy accounting for 2.3 percent of the rise.
Stafford and Ganter began noticing food and gas prices rising at the beginning of the year.
The rising cost of ingredients and gas is weighing heavily on Stafford and Ganter, who became vegan because of health issues and began selling tacos to expand access to healthy, affordable vegan food. Raising their taco prices was not a decision they took lightly.
"It really became like, will people understand this? Can they relate to us? Will we offend our customers?" Stafford said.
"I think our biggest thing is not trying to be overpriced, but still stay in business. And inflation makes that very hard because I can't make someone charge me different, and I can't afford to not charge you different." 
Last year in April 2021, they charged $10 for a plate of tacos. But in November 2021, they raised the prices to $12.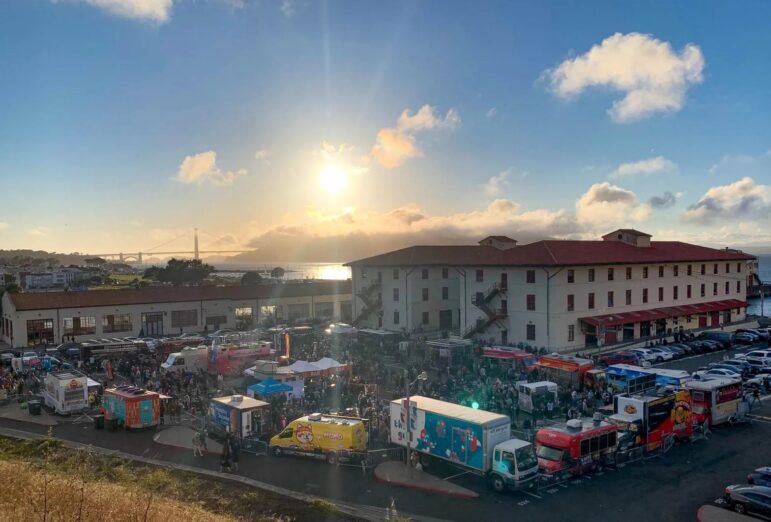 "It was inflation, and it was also because we were having to pay such high fees to be a part of events. Hippie Hill was $2000. A lot of other fests we've been doing are $1000, $1200, just to pull my truck there. That's not my inventory or cost of having to hire people for an event. So the costs are so high that I can't sell a $10 burrito," Ganter said.
In April, they had to raise prices again. This time, it was purely because of Bay Area inflation.
Tacos aren't the only food truck specialty getting more expensive.
Sayed Latif, owner of King Gyro and Kabob, is known for his falafels, combo plates, and meat fries.
Latif, who moved to the United States from Afghanistan in 2014, turned his hobby for cooking into his profession when he began his food truck business in late 2018.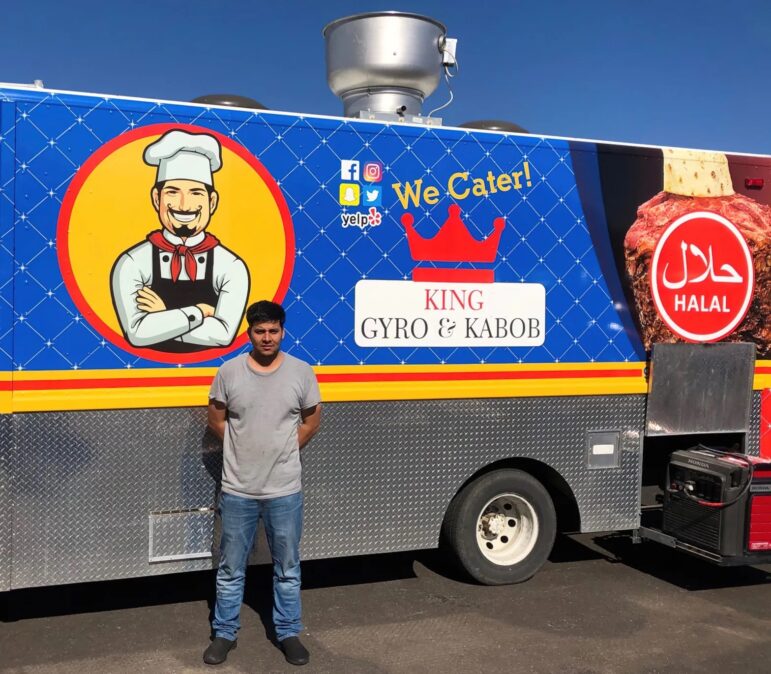 "We increased the price because right now we are in a hard situation. The reason is everything is too expensive, and I don't want to buy the cheap stuff. All the time I buy the high-quality stuff because I want to have good food," Latif said, adding that all his food is halal, "which is more expensive. Before the pandemic, a case of chicken was $45, now it is $120. Everything is double, triple the price, and halal is more."
For his dishes with halal meat, Latif has increased the prices even more, with his chicken and beef combo meal going from $12 in Jan. 2019 to $13 in Jan. 2021 and then $14.99 in May 2022.
Kevin Hong, who owns Saigon Street Food based in San Jose, has raised his Bahn Mi prices this year because of inflation.
"I go grocery shopping almost every day, and I see the prices fluctuating. I don't see it going down, but always going up! The meat, everything, even the gas!"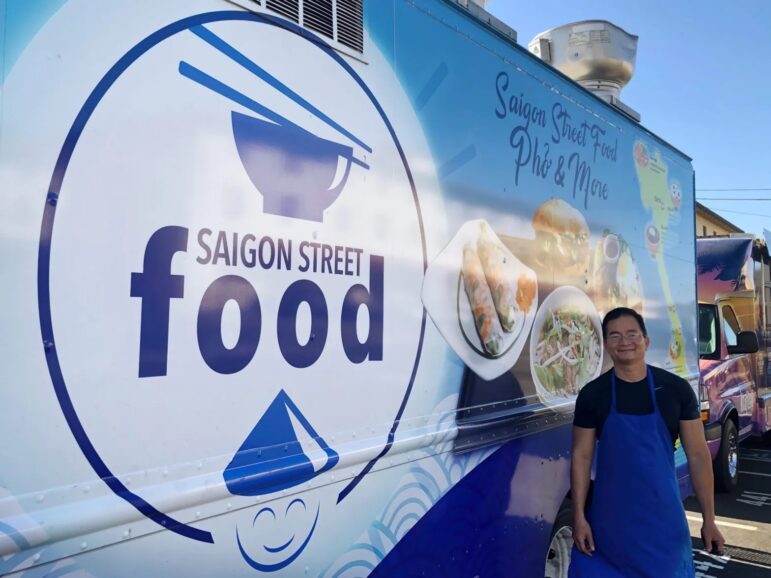 Even though his customers aren't complaining about the price of his Bahn Mis, that used to be $12 and are now $14, Hong does not want to increase his prices any more this year.
"I don't think I'm going to go up anymore — unless inflation gets really bad," Hong said.